With a very affordable flight combo through the DR, Brussels, and Cluj-Napoca, I met up with a friend in-between her other European obligations. The trip rarely went according to plan (we were originally supposed to be doing via ferratas in the Dolomites), but was often rather enjoyable nonetheless.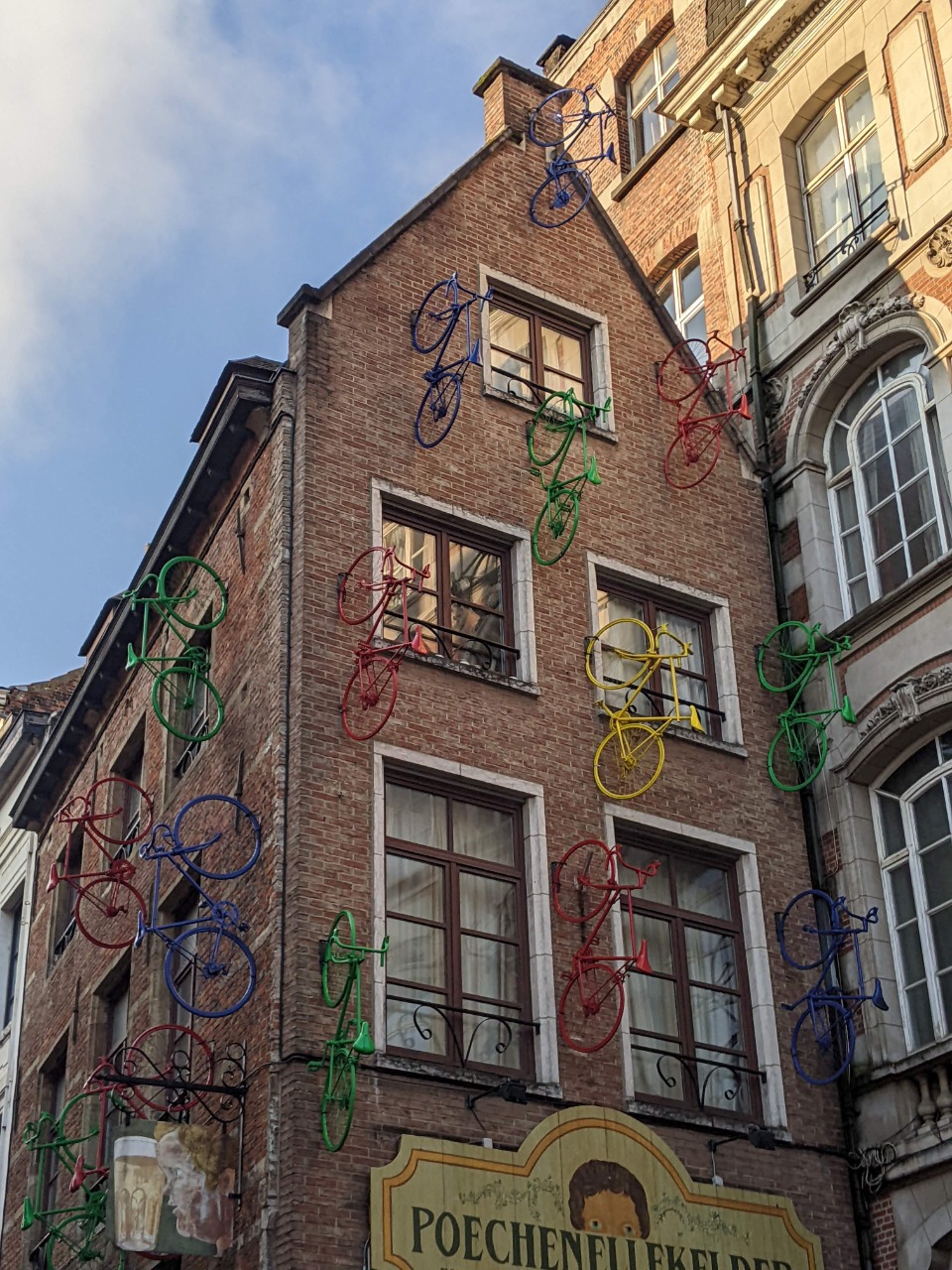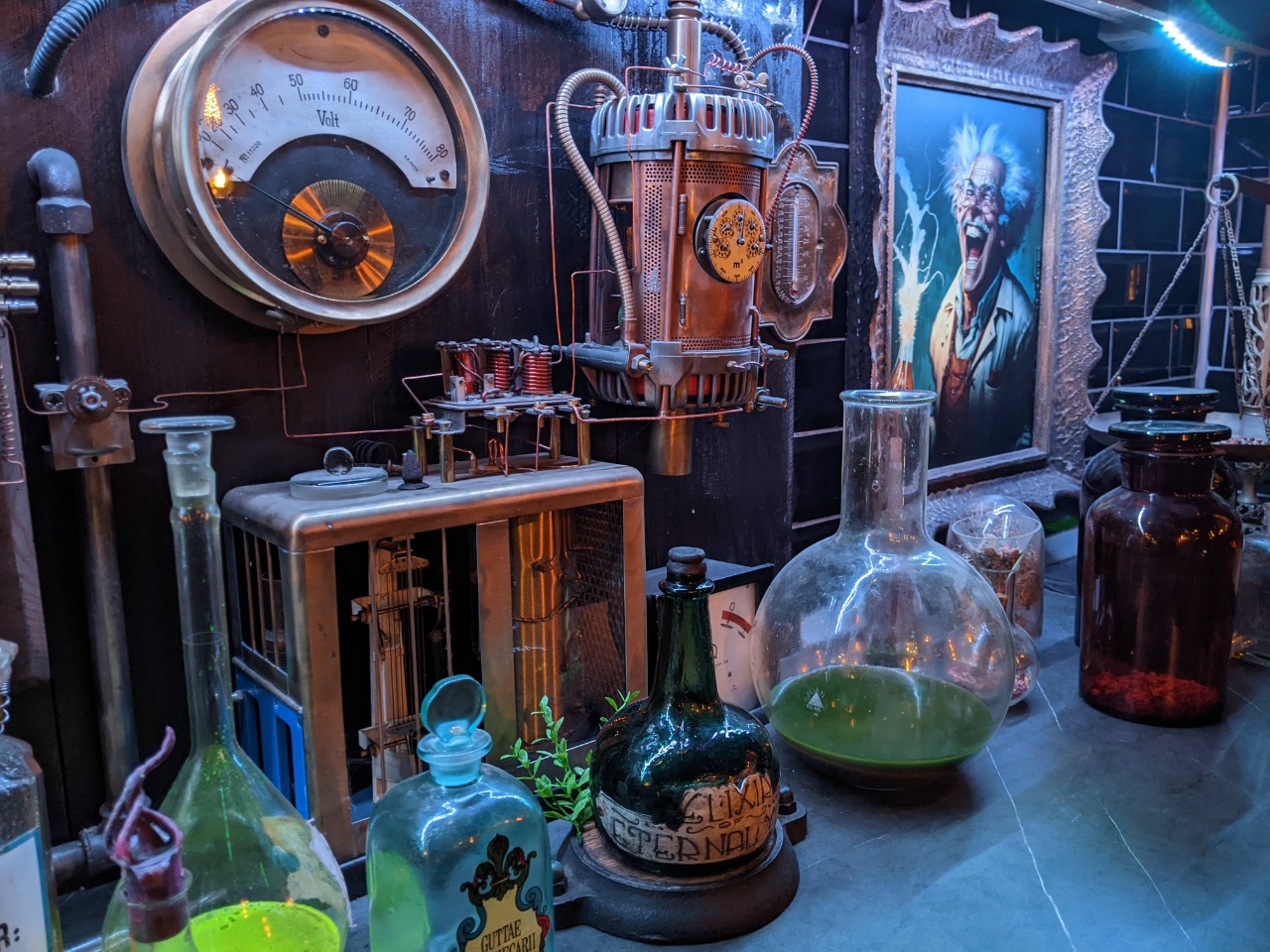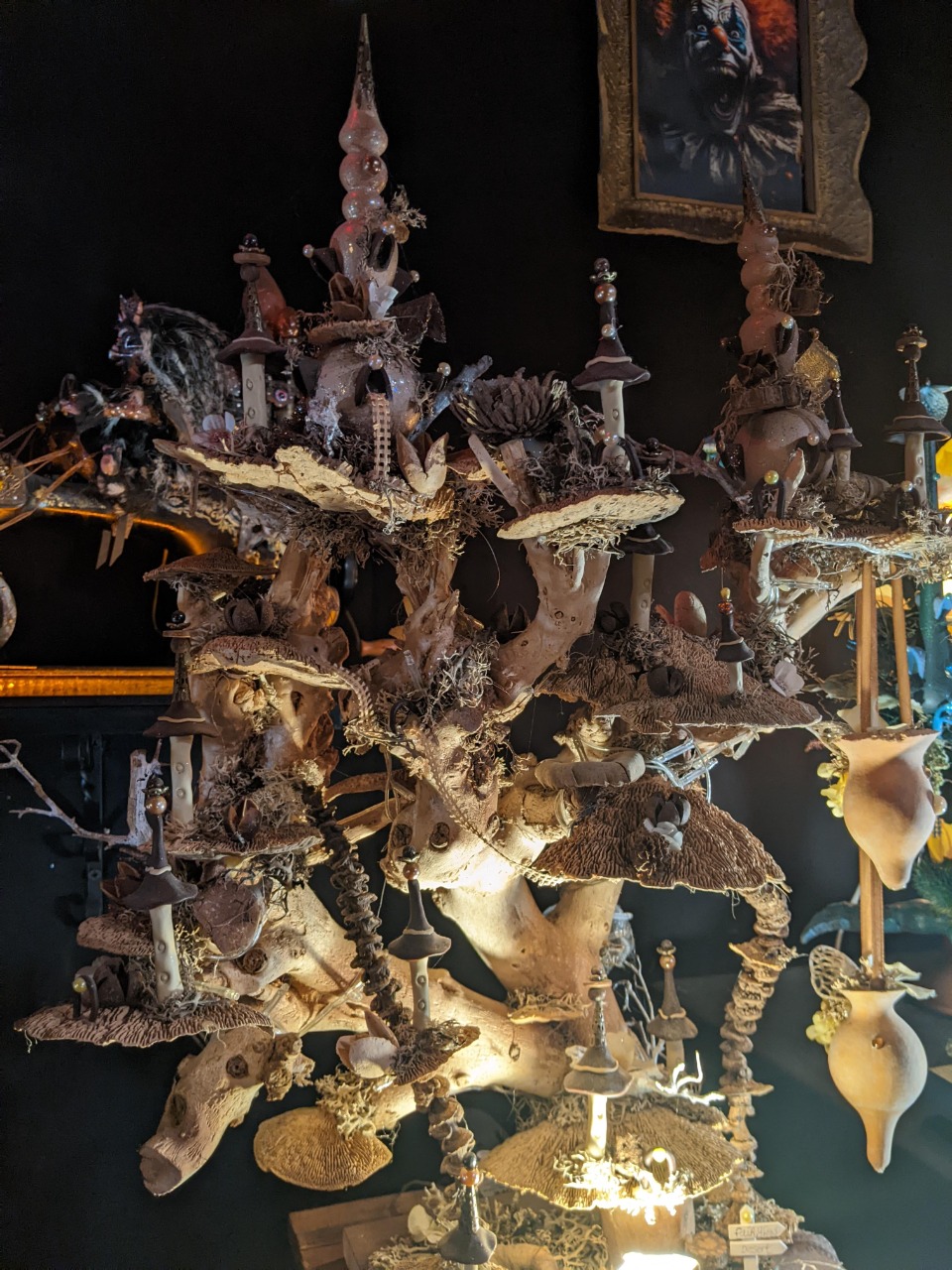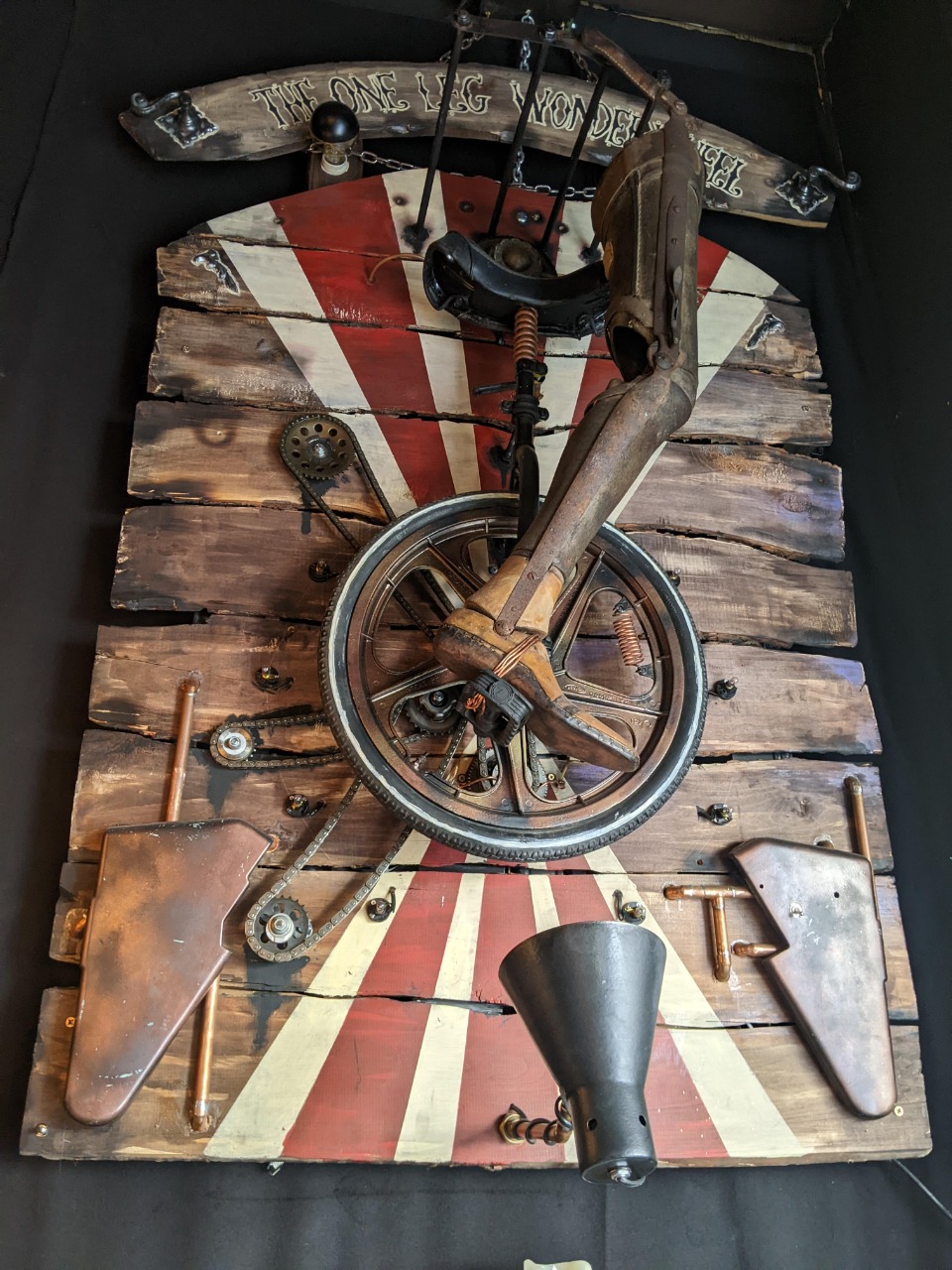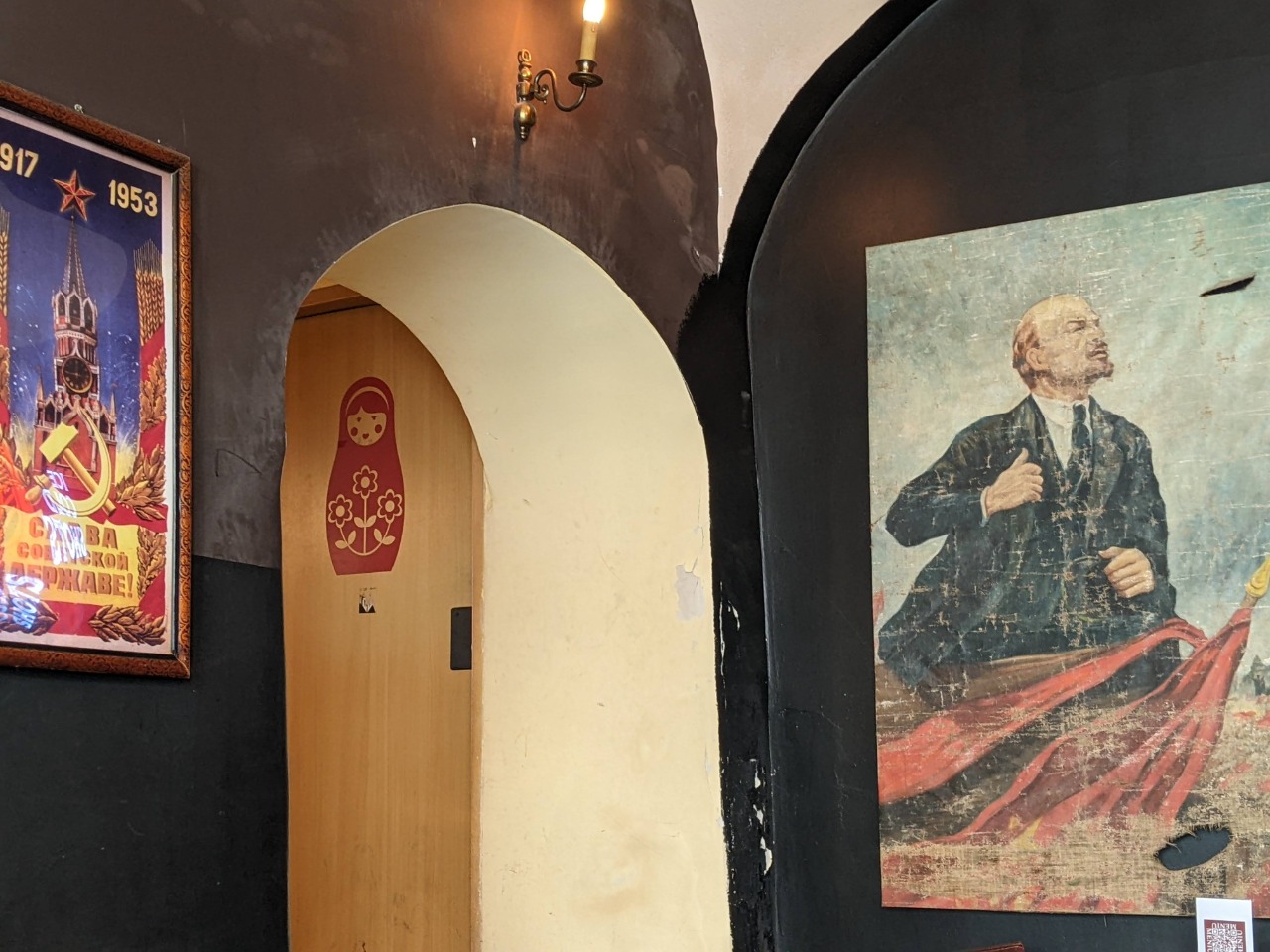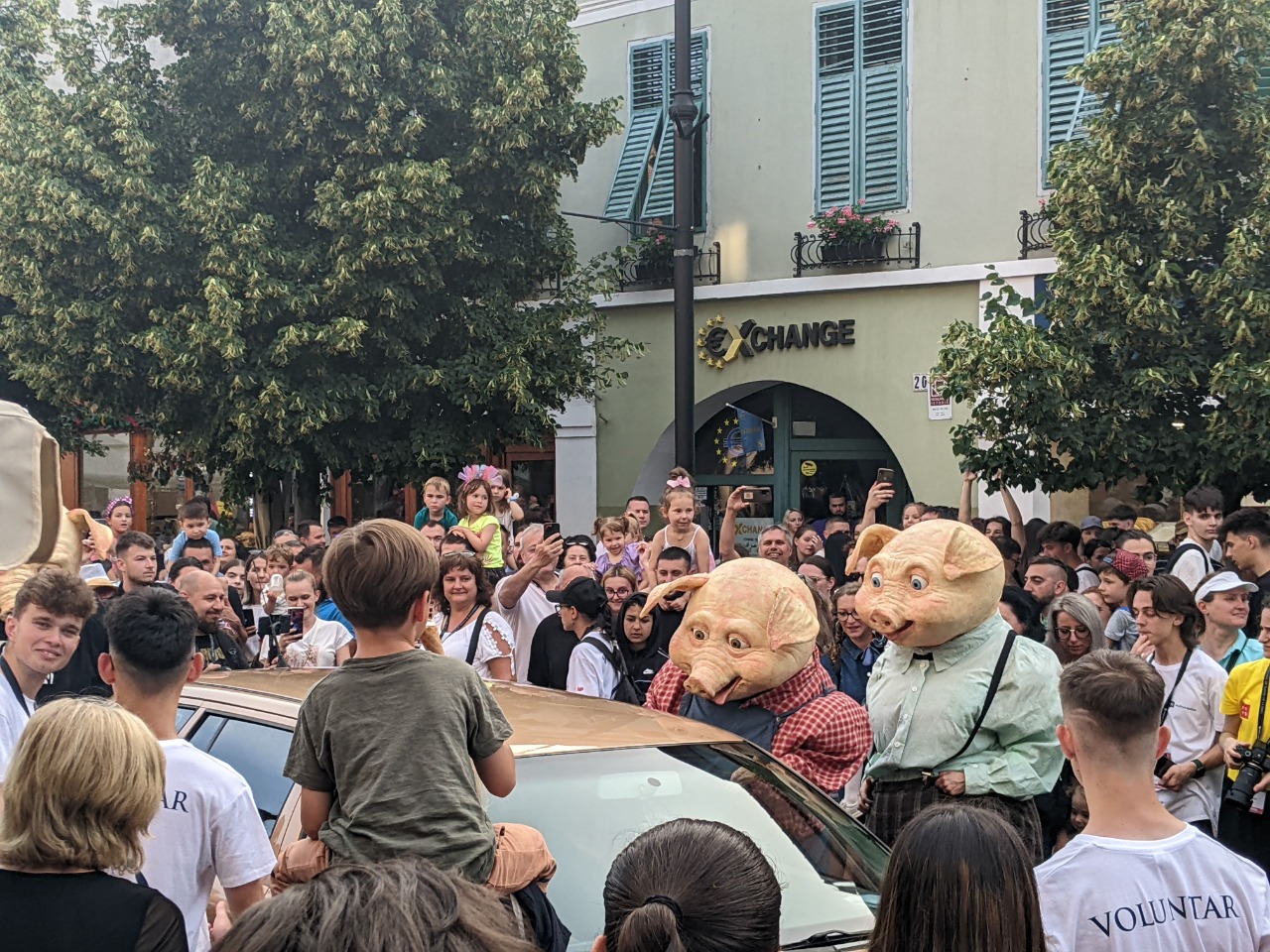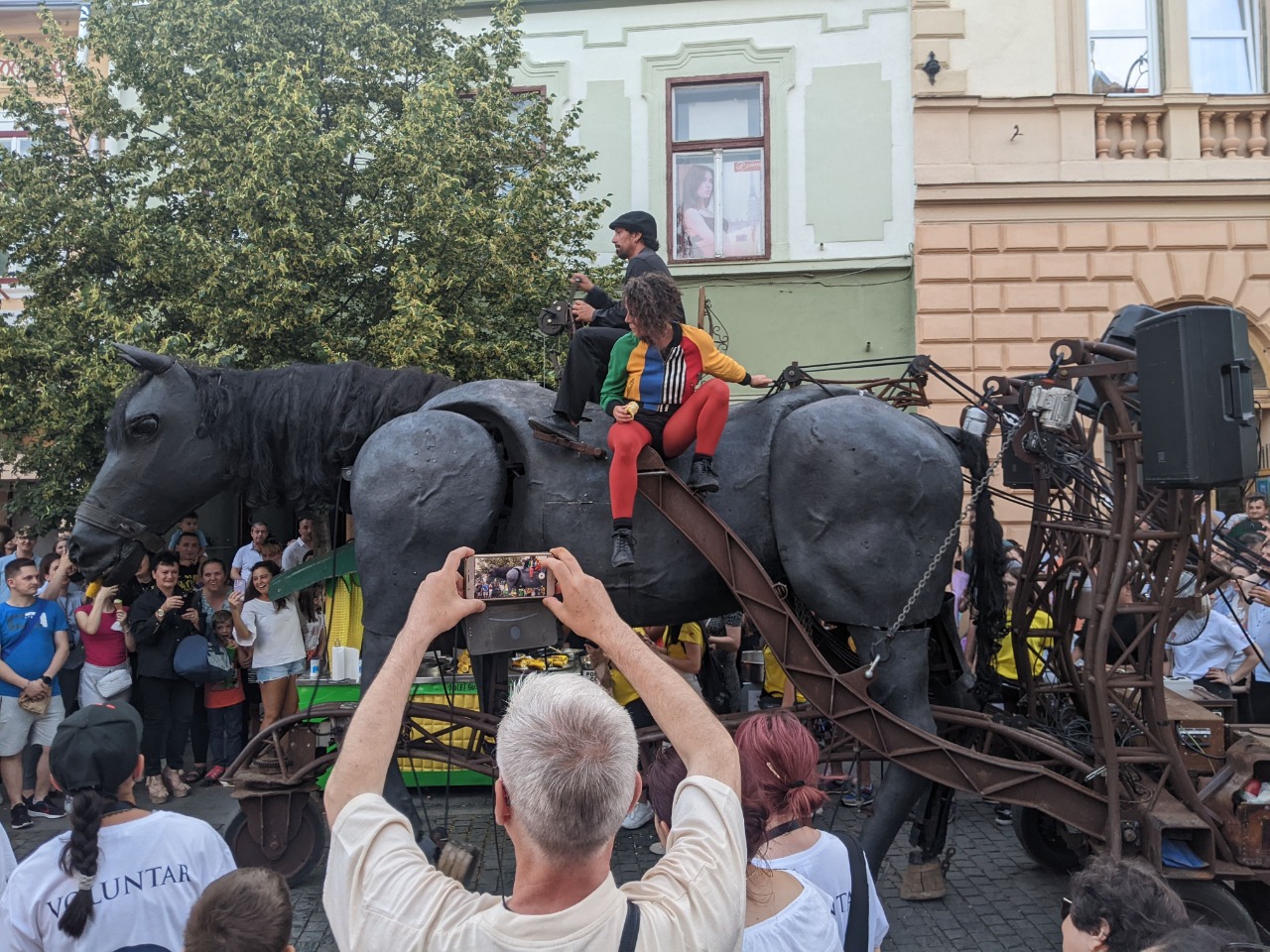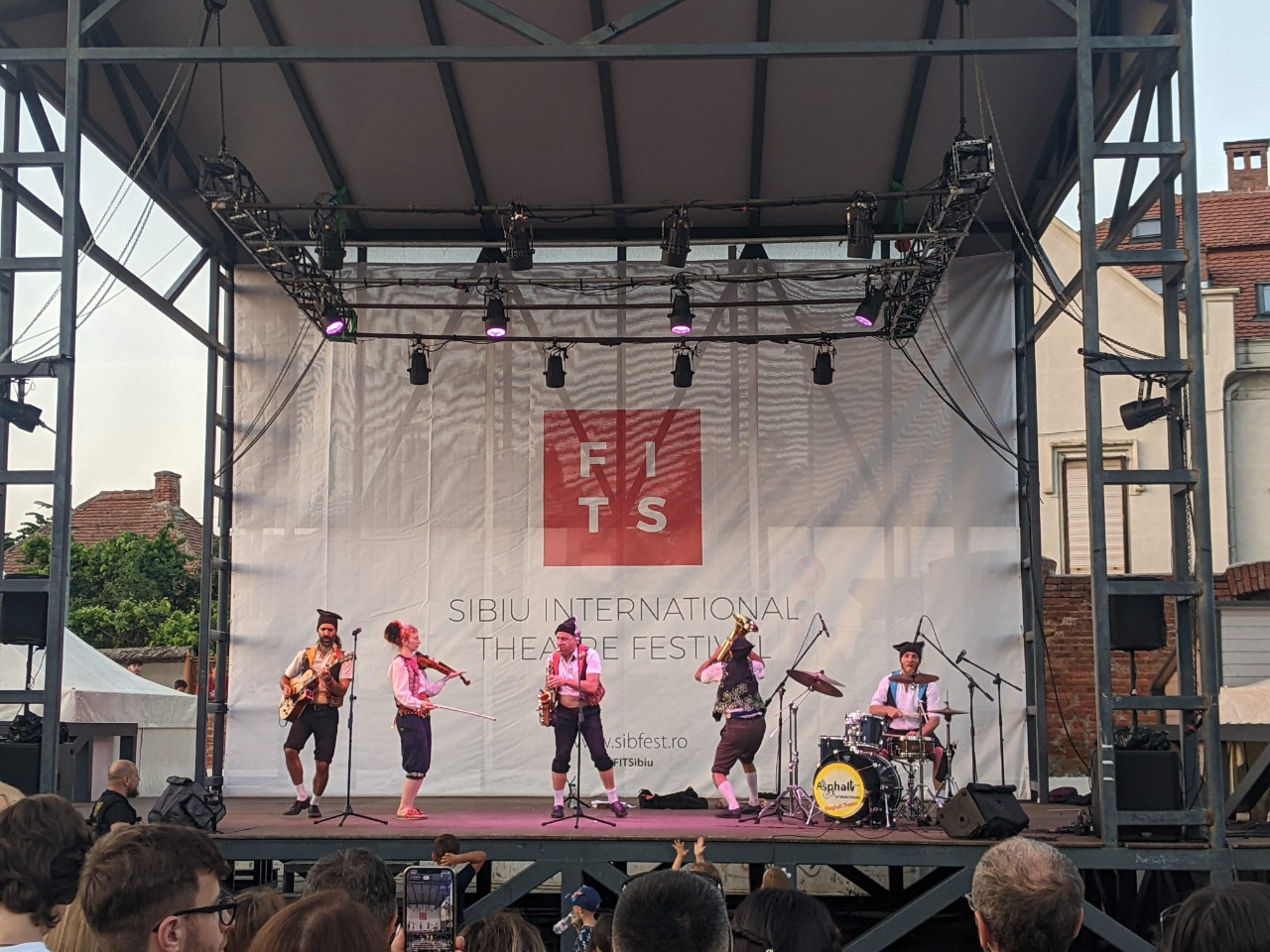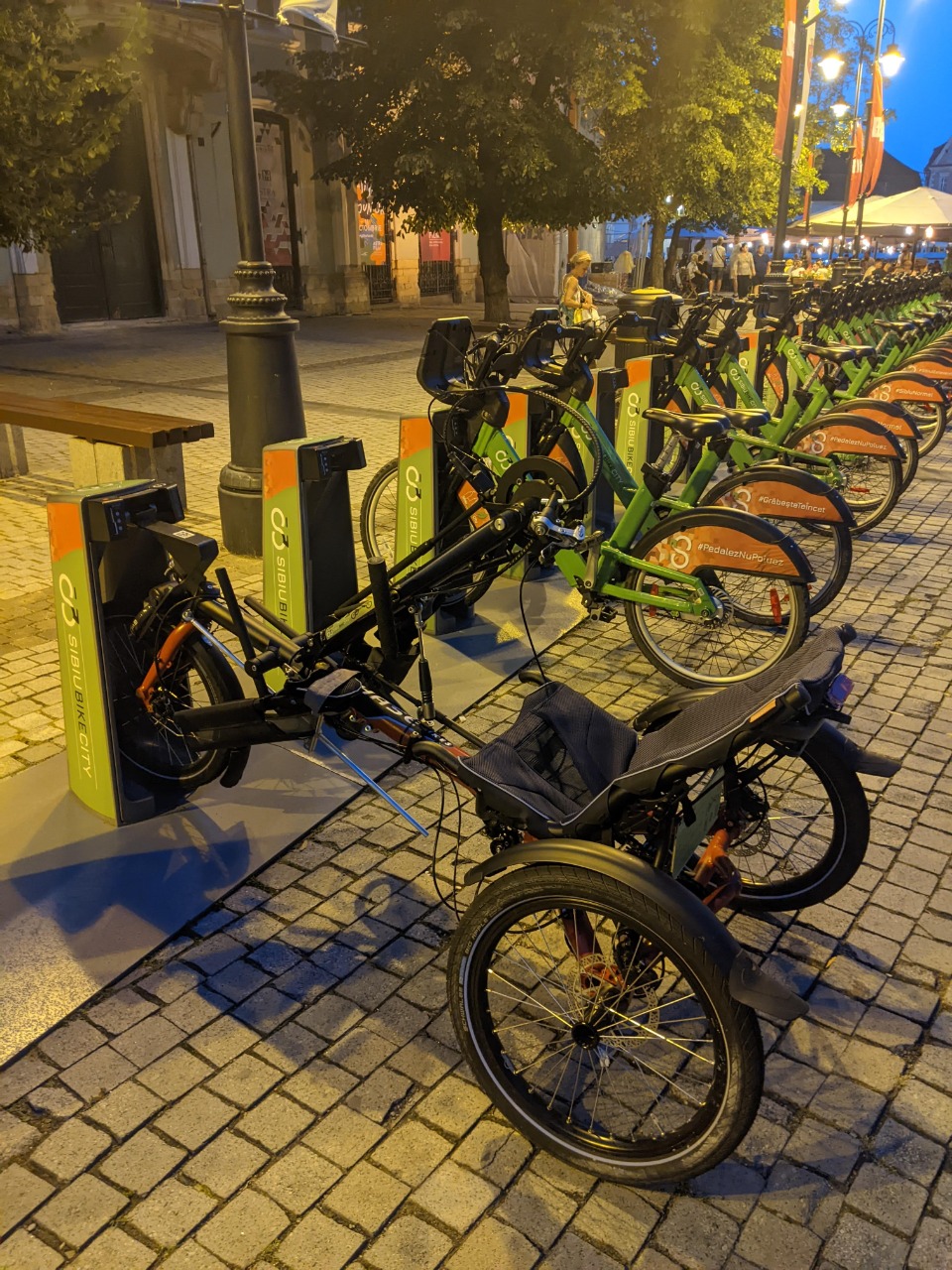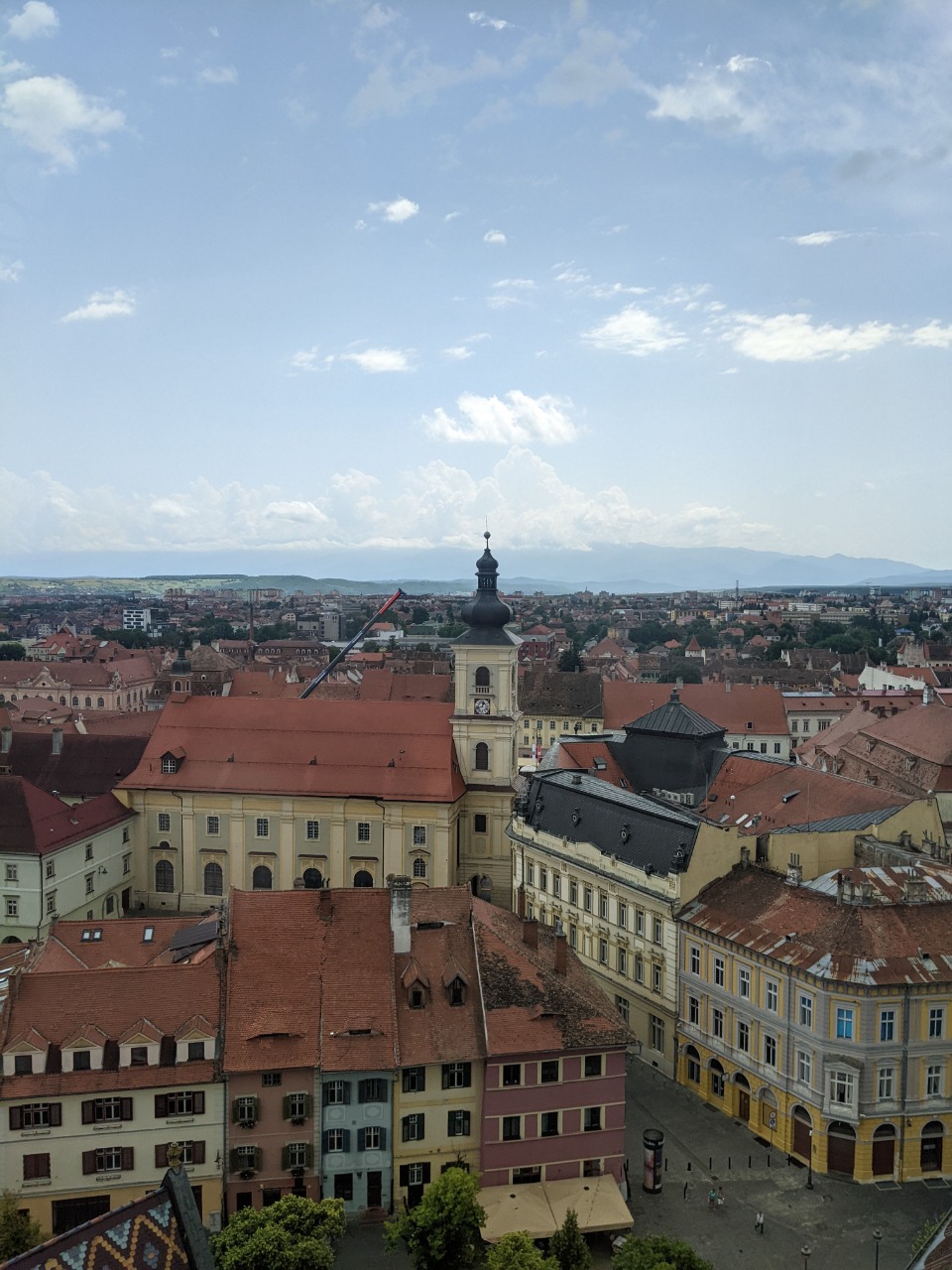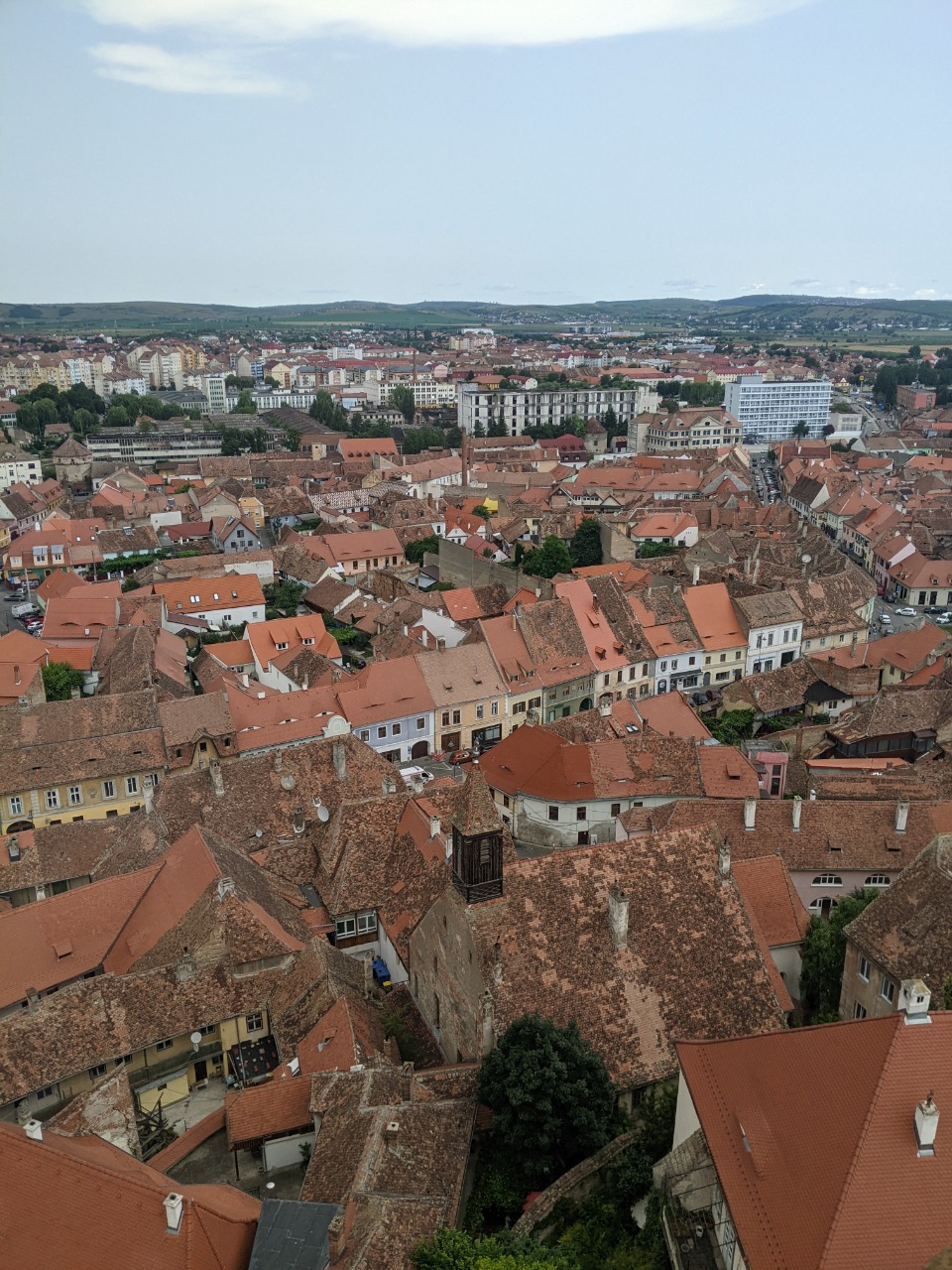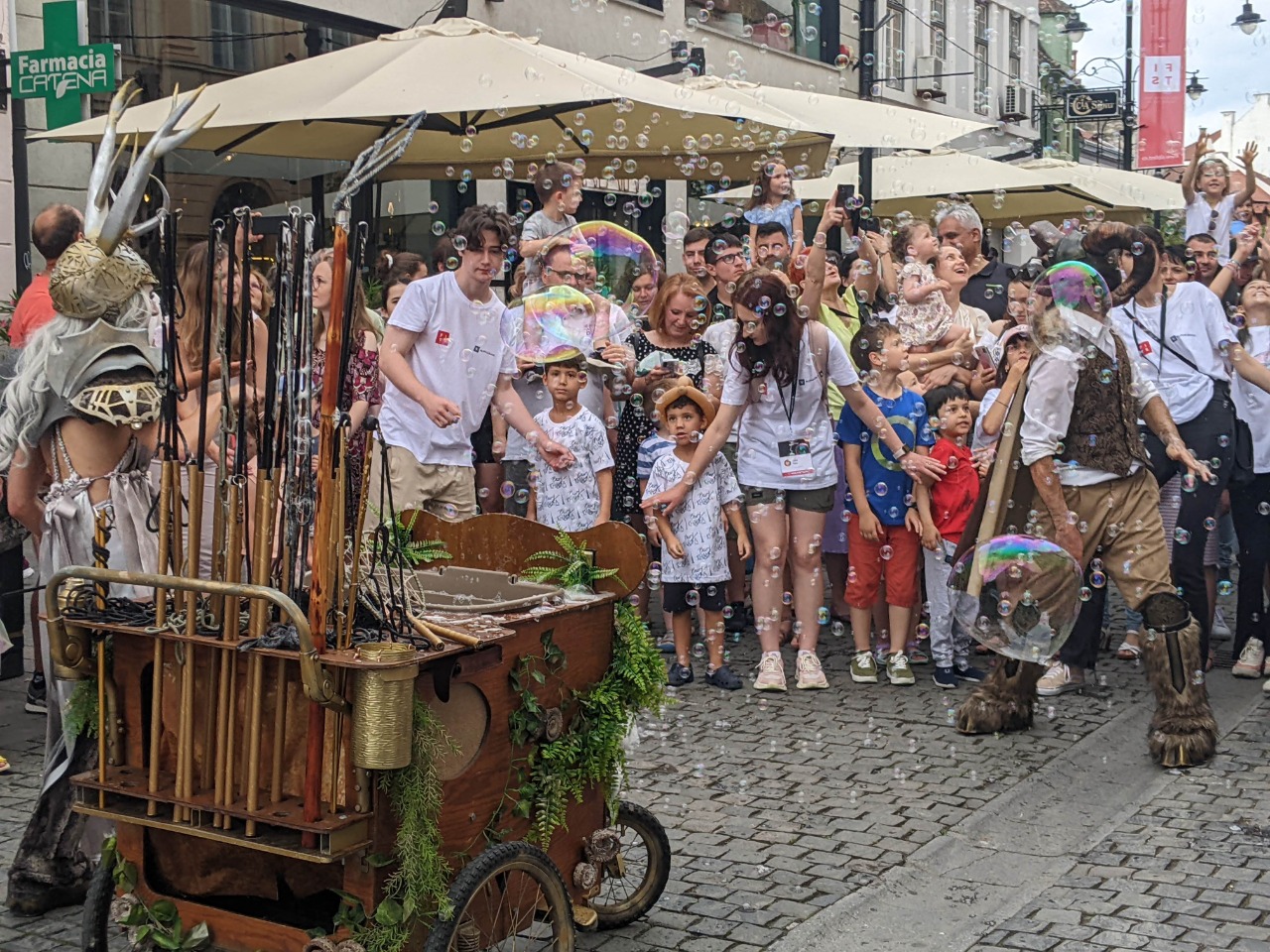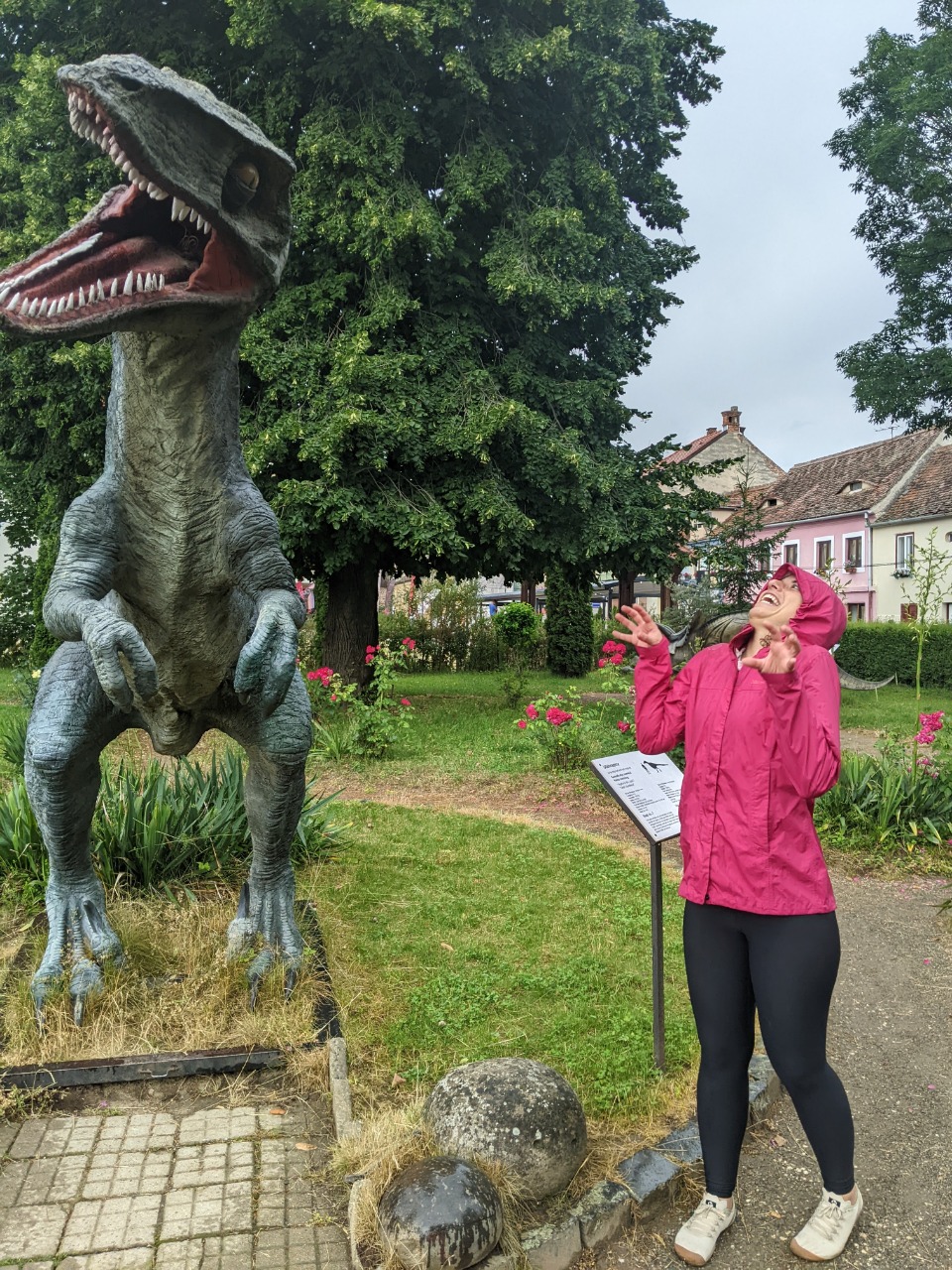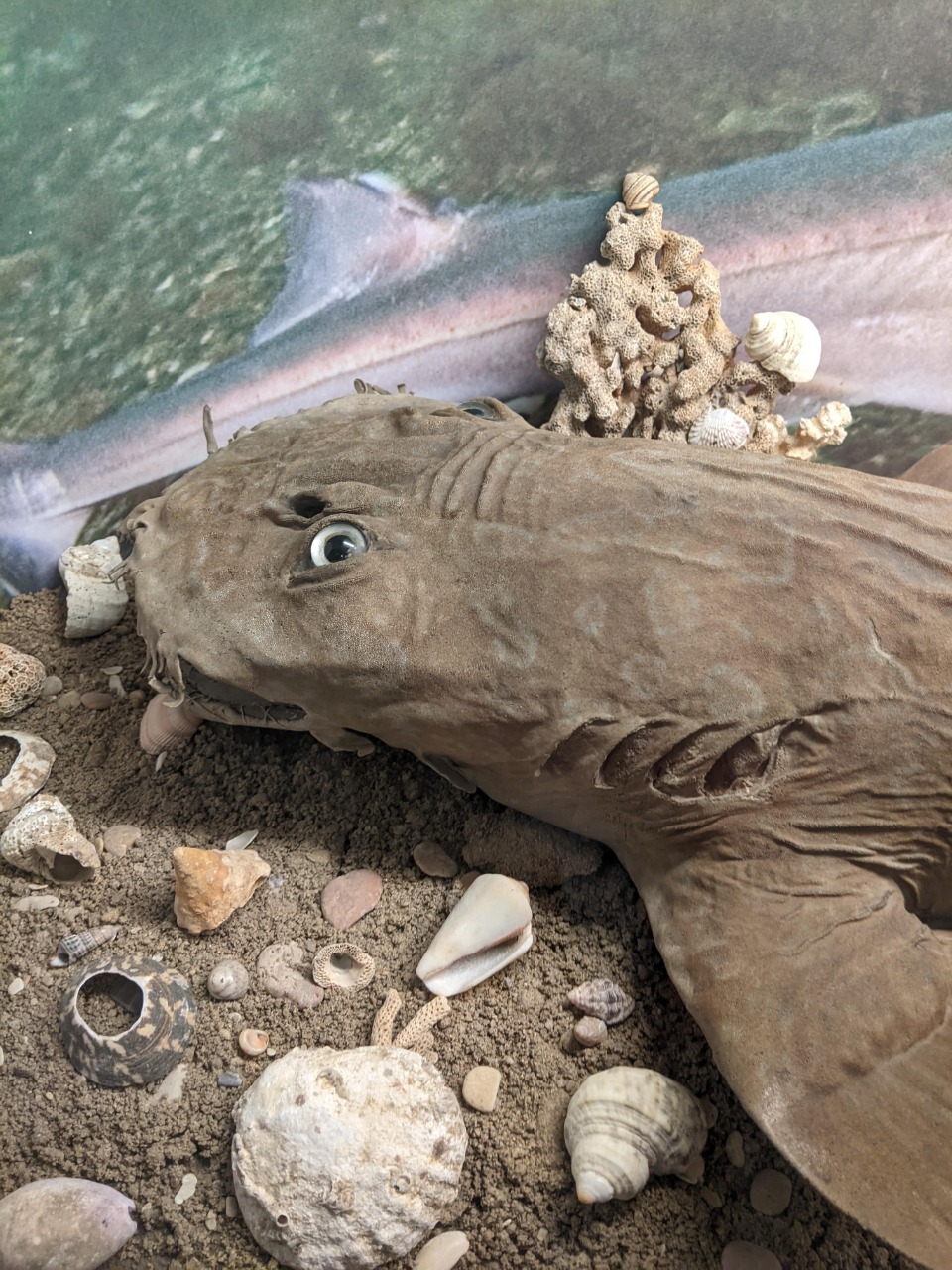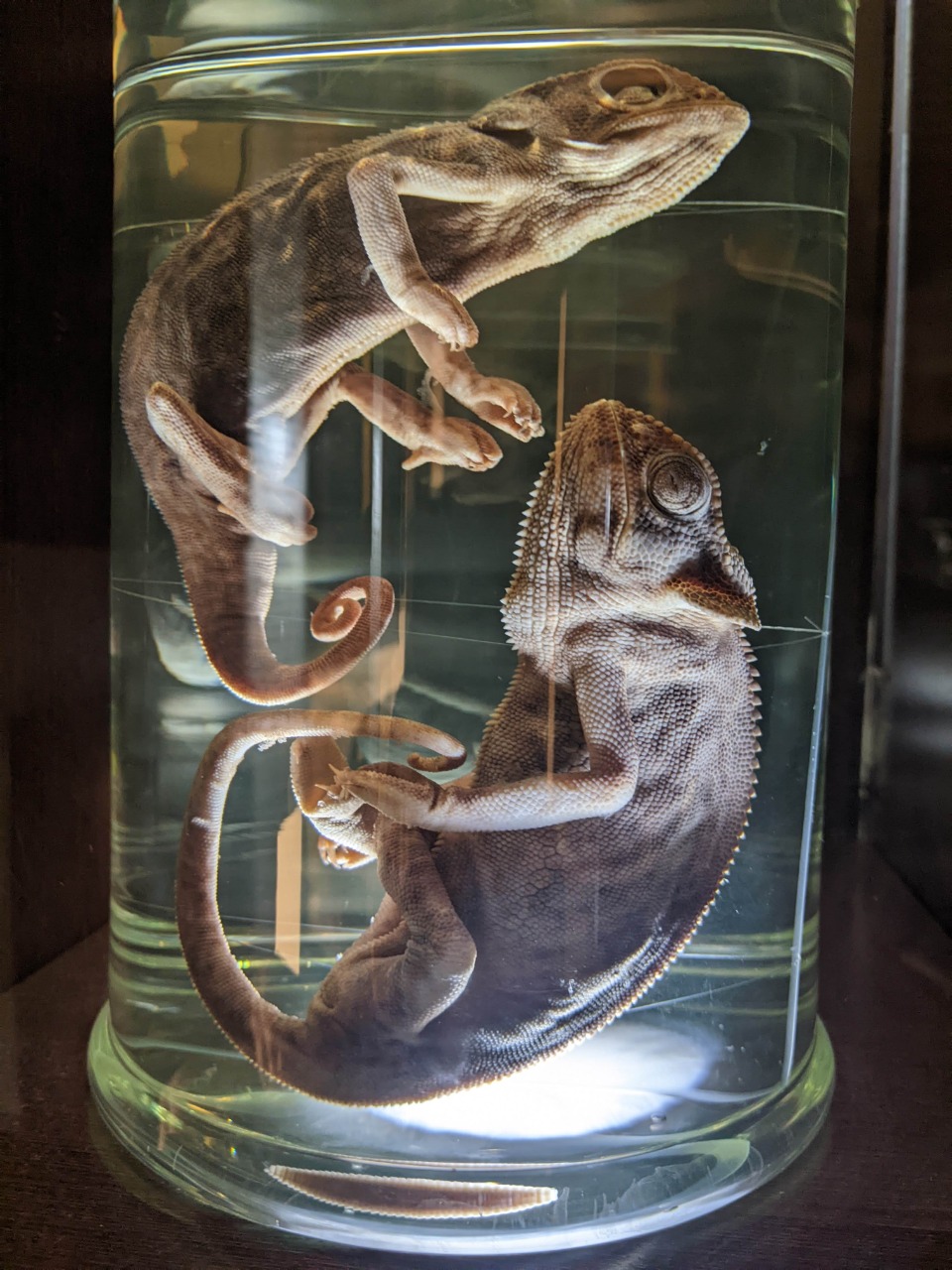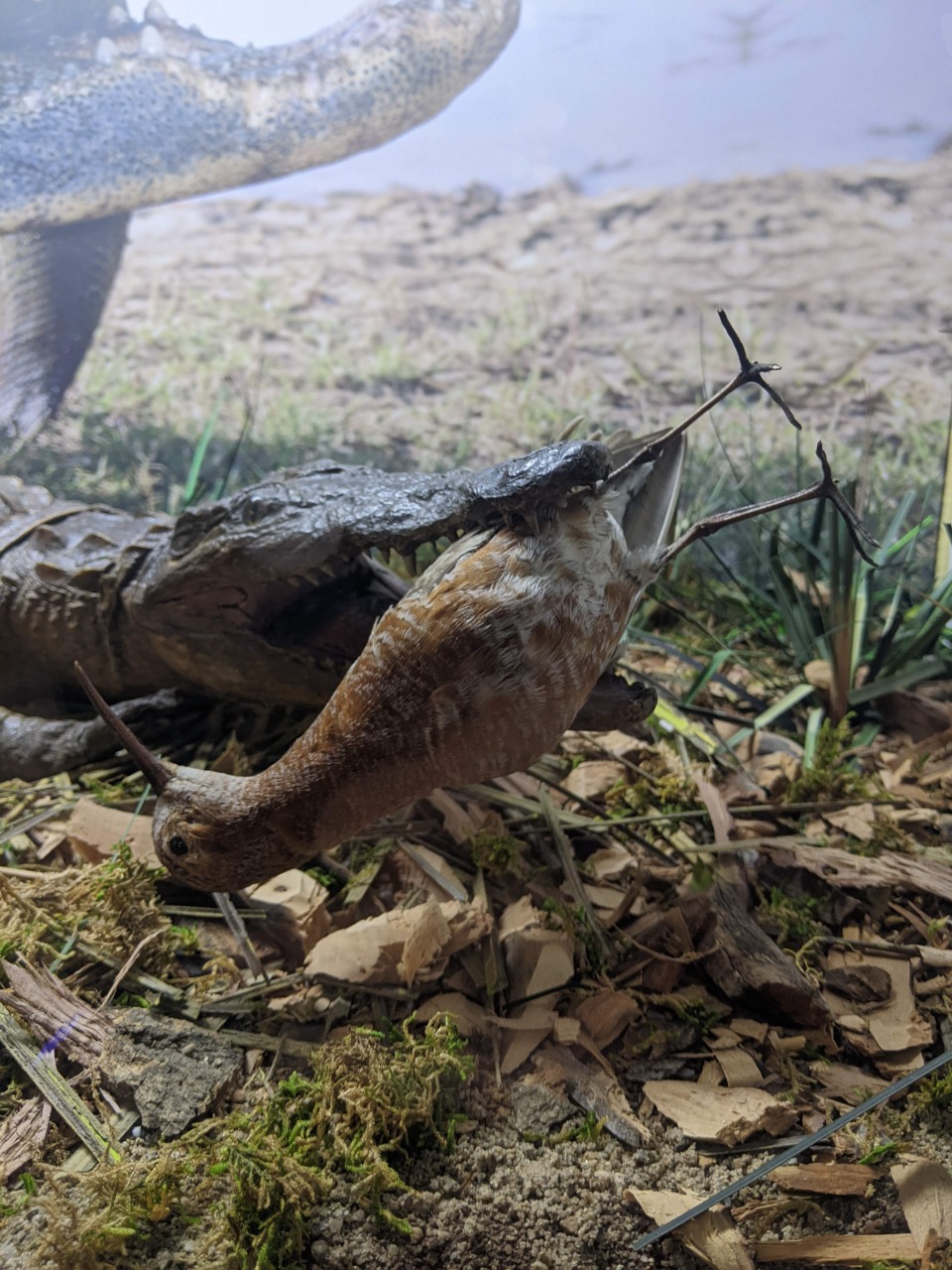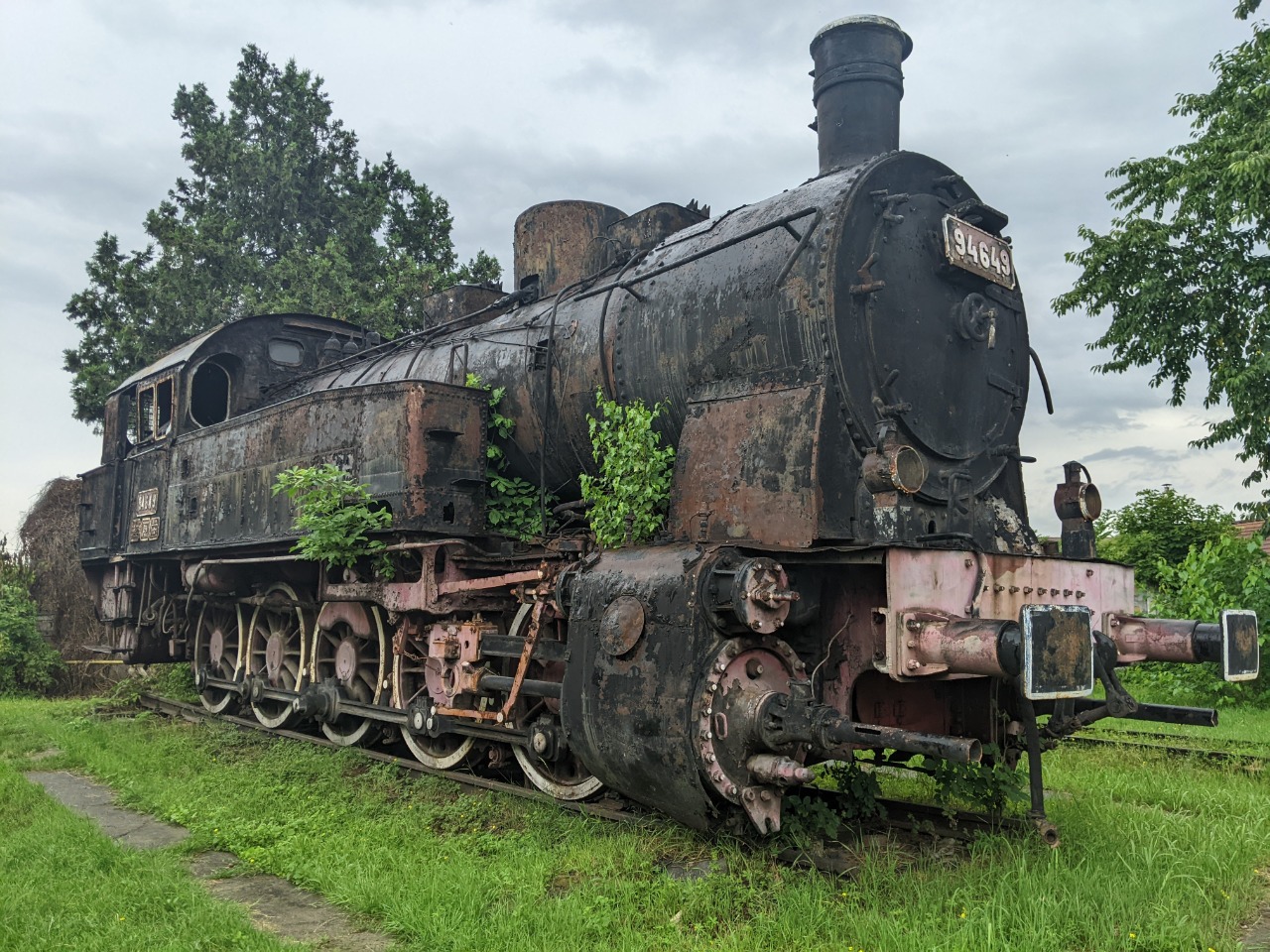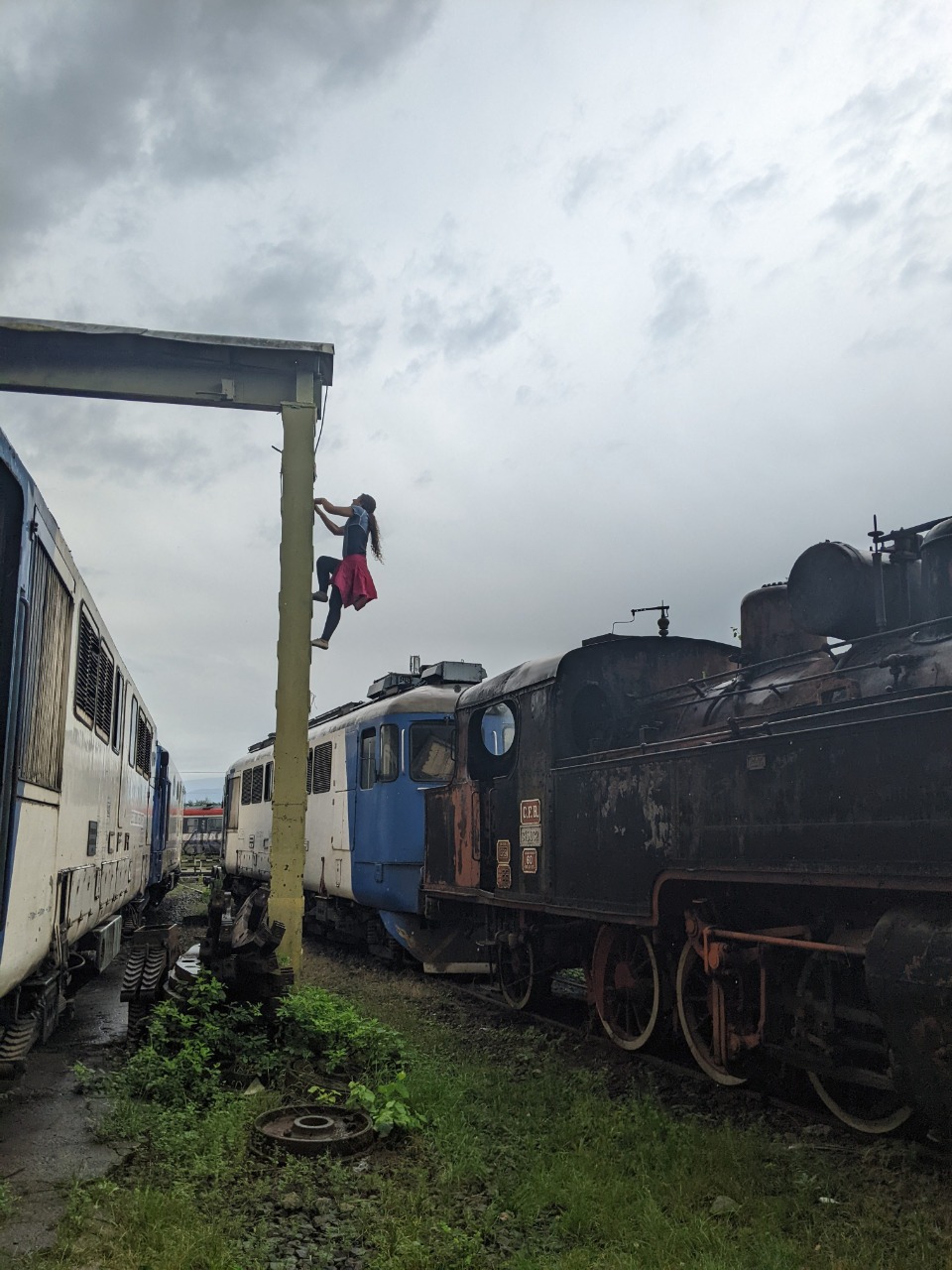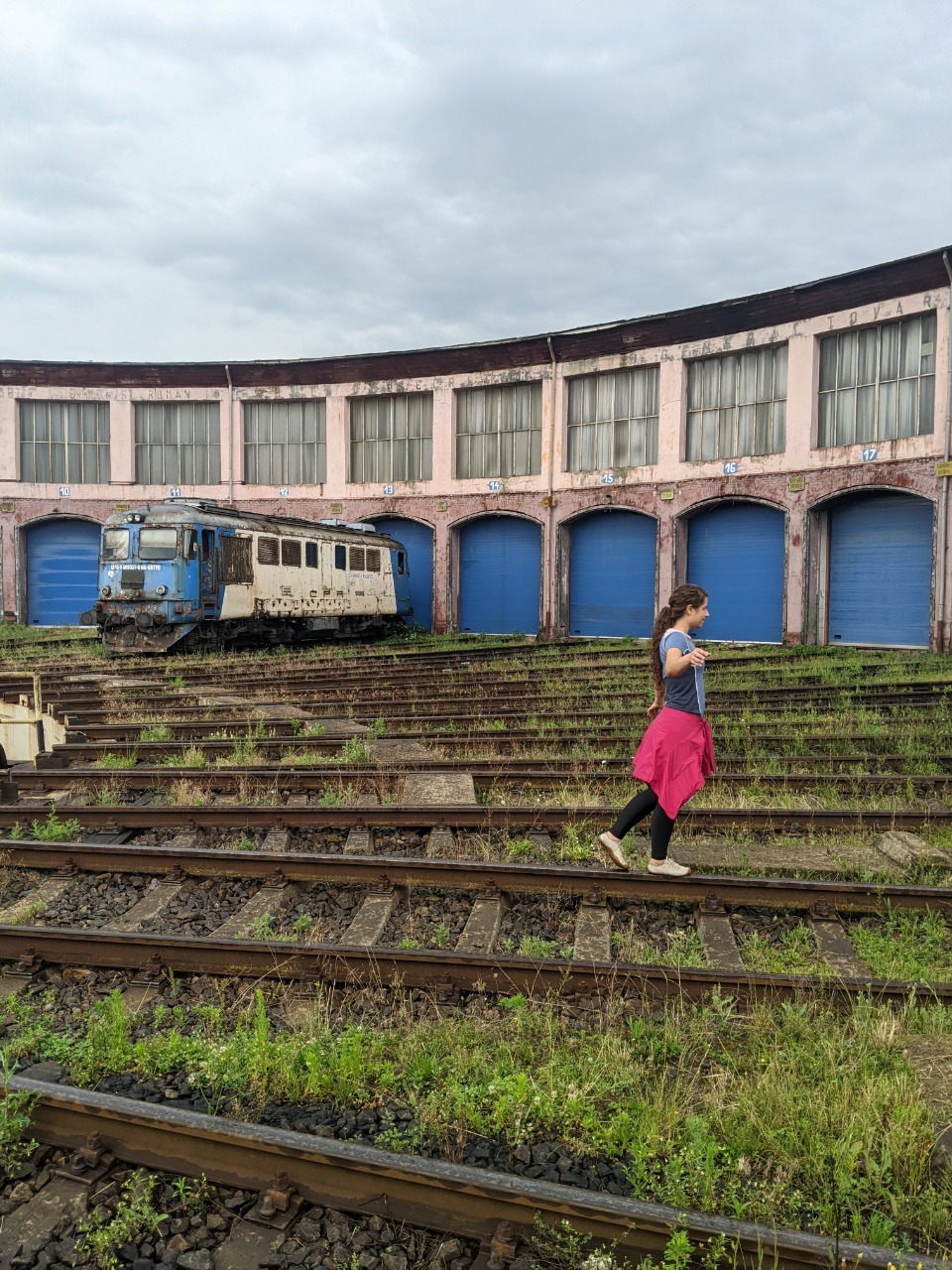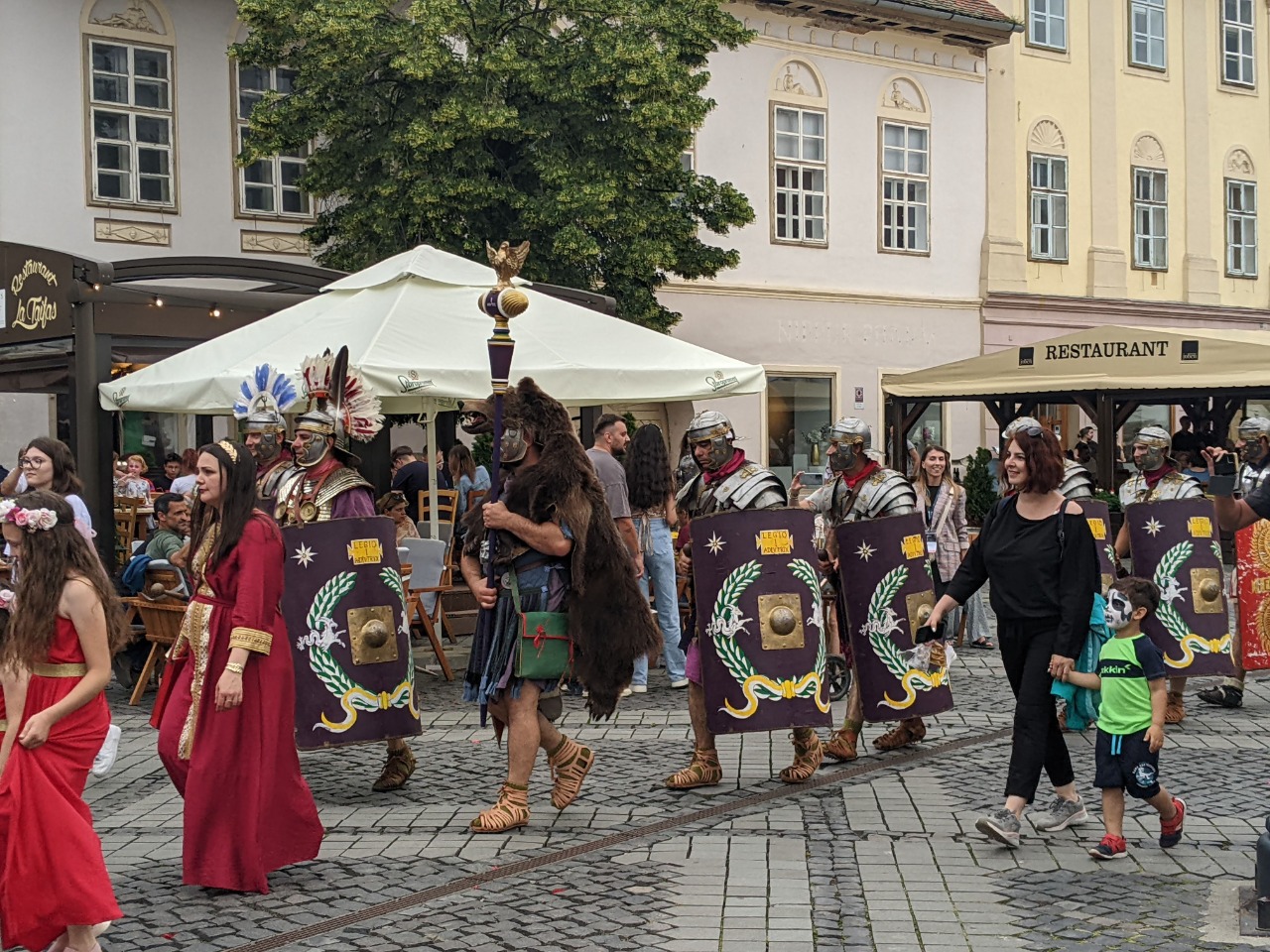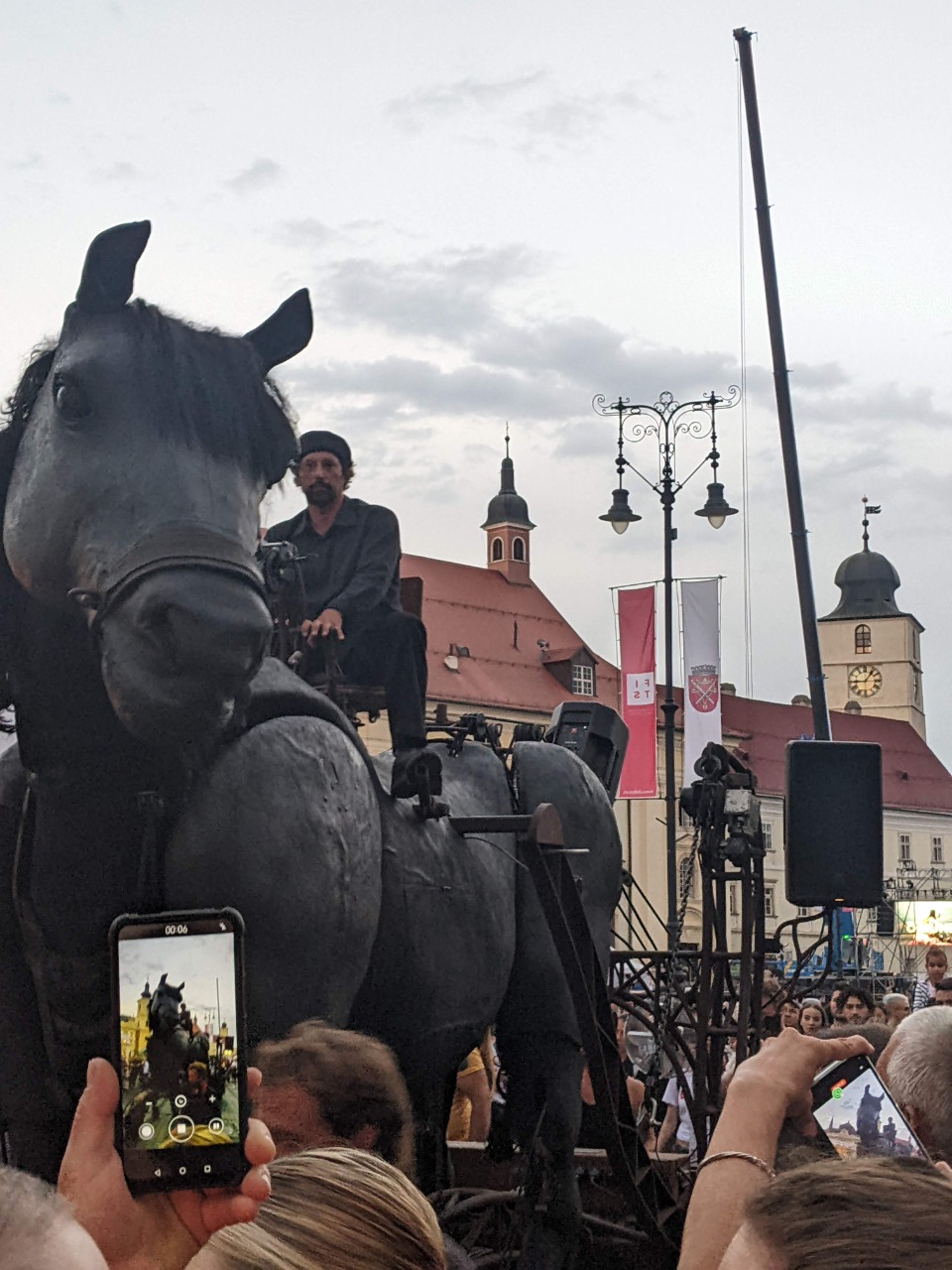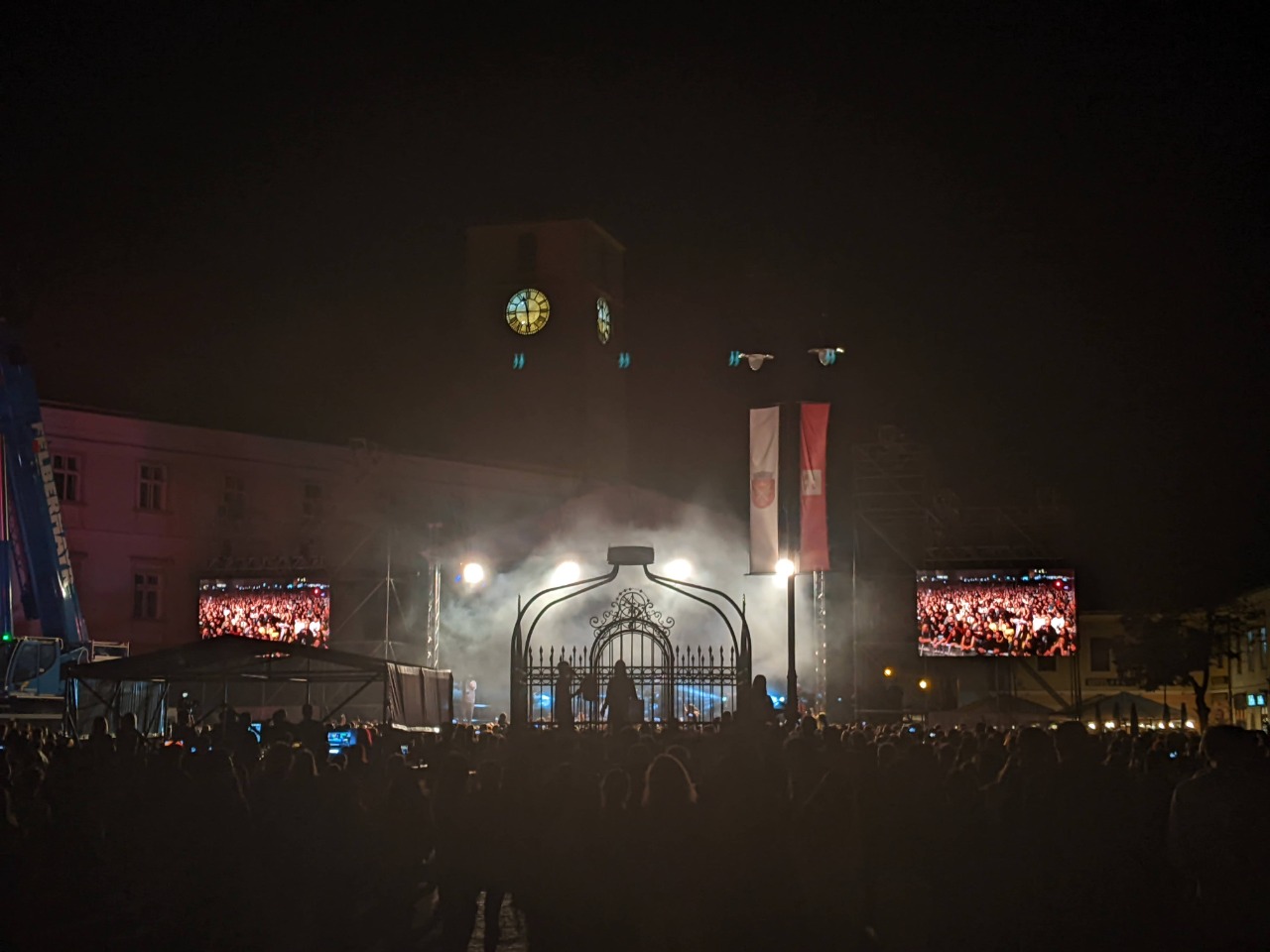 www.strava.com/activities/9334493788
Forgetting any past evidence to the contrary, I convinced myself that we need make no special effort to reach the bus station for the early-morning departure listed online. In my mind, Romania was one of those places where you could simply turn up any time of day, and there would be a slew of buses headed in all directions. So we had a leisurely morning and eventually took Citybikes across town to the western station. But when we arrived, the place was mostly shuttered, with only a small group waiting on a weekly departure to Austria.
We hopped on a bus to the main train station to investigate other options, fairly unconvinced that we wouldn't be spending another day wandering the streets of Sibiu, partaking in random acts of theater. It turned out there was a bus leaving for Craiova in about 90 minutes, which was just enough time to hunt down a nearby lunch. Just up the road, we found a German restaurant that served up a rather extravagant, though reasonably-priced, spread of duck steaks, sweet potatoes, and mushroom caps, and accidentally gifted us an extra pint of beer. Thoroughly sated, we returned and boarded the cramped minibus. We attempted to convey to the driver that we wanted to be dropped off at a turnout adjacent to the Turnu Monastery and spent the next hour believing we had succeeded.
In a random mountain village, some 12km short of our turnoff, the driver indicated that we had reached our stop. Believing that I had perhaps misjudged the route of the bus, we got off without protest, but were soon disheartened when the bus took off in exactly the direction we wanted to go. The two-lane highway was rather busy, but we found the perfect pull-out at the edge of town and put out our thumbs. Thirty minutes passed with no success and Bre began to speculate whether we might be able to place an order with the pizza place across the street and have ourselves delivered along with the pie. I spied an odd structure listed as a "hiking area" on Google Maps and suggested that we walk a quarter-mile along the nearly non-existent shoulder to investigate.
We soon arrived at a water pipe that spanned the river, flanked by two catwalks. On one mapping app, it looked as if we could follow the train tracks on the far side to reach the monastery. Descending through a roughly hewn hole in the sheet metal, and down a rickety ladder, I was greeted by a swarm of threatening dogs that appeared to belong to a railroad worker at a nearby station house. This was enough to persuade me that the track walk was a non-starter, but Bre was much less deterred by the belligerent beasts and pushed forward to chat with the worker. He explained to us that we definitely could follow the tracks, and were unlikely to encounter any trains, but we would need to be vigilant for poisonous vipers in the tall grasses - like the one he had photographed, curled up along the very rail where we stood, just moments before.
We spent the next two hours hopping from one tie to the next or balancing on the rails, switching over to the opposite track whenever the vegetation on one became too thick. Several tunnels served as welcome reprieves from the nettles. One lasted for over 2km, the pinpricks of light at each end giving little hint as to how much remained. Periodic cavities in the tunnel walls, which often contained discarded clothes from former denizens, suggested that we might actually survive a run-in with a train.
We finally reached the monastery and took shelter from the imminent thunderstorm. The monk in the gift shop showed little interest in offering us a place to spend the night, but suggested that we might stay at a campground a kilometer down the river. But the popular mountain hut, Cabana Cozia, was a mere 5 miles away, and I surmised that we would have no trouble walking to it with the remaining 3 hours of daylight.
I don't know how it happened that I had glanced at the hike's elevation profile and surmised that it was a mere thousand feet of vertical to reach the hut. It turned out to be 4500. Progress was slow, and when we found ourselves with only an hour of daylight and a full half of the vertical remaining, I concluded that we had better retreat back downhill.
We took a forest road towards Păuşa, which appeared to have a number of guesthouses. We imagined that a car might pass us enroute and get us to the base of the mountain at a reasonable time, but no such ride materialized. We arrived in a very quiet suburb at 10pm, trailed by three tiny puppies that had been abandoned in a chapel along the way. Seeing that the other side of the river held a bustling tourist hub, we burrowed through thick brambles down a disused stairway, found a bridge across the river, and eventually wandered into a warm guesthouse with children playing on the trampoline outside. Here, we found a cheap room that was far more comfortable than any of the ruined shacks and chapels that we had considered in the preceding hours.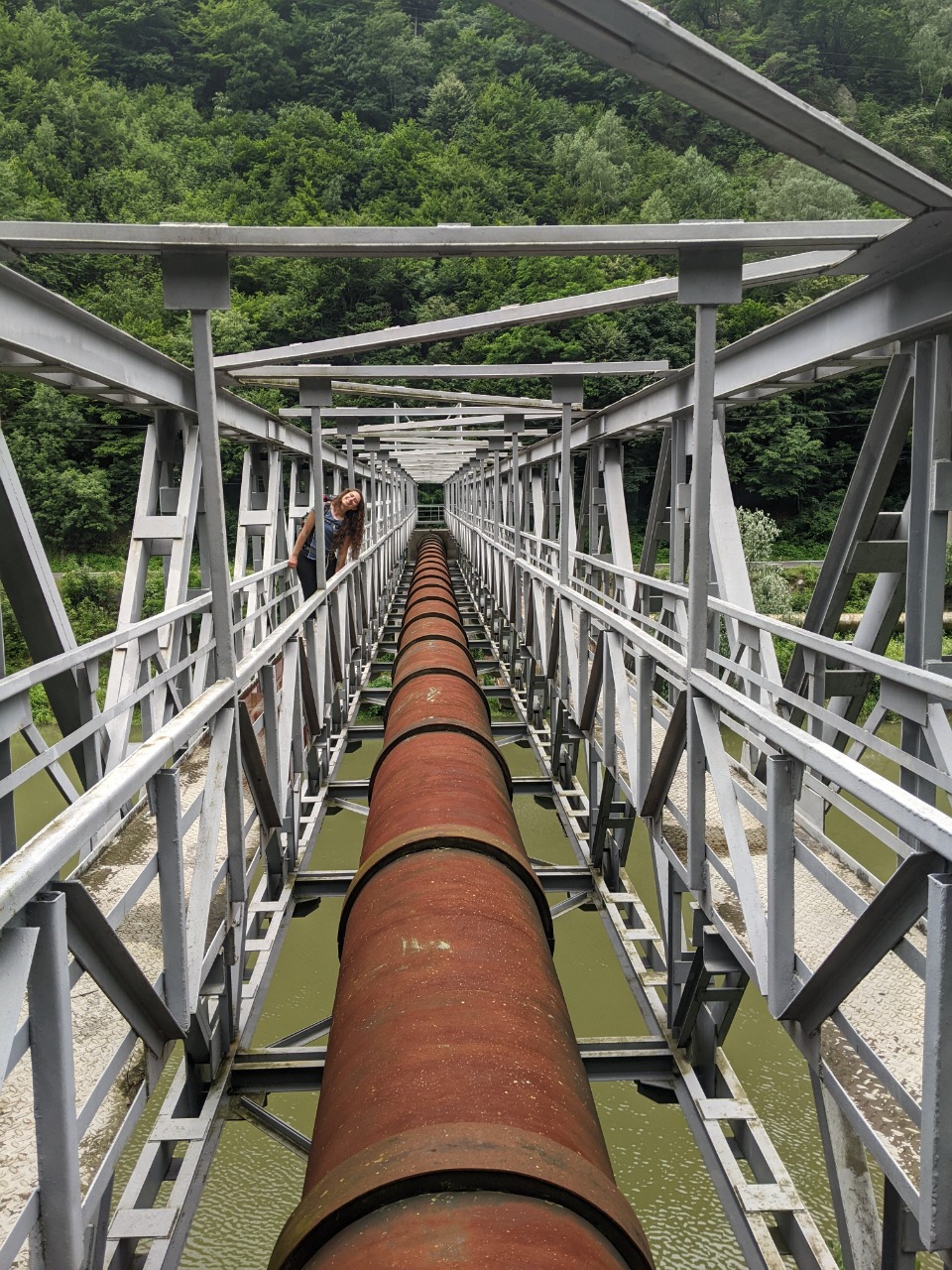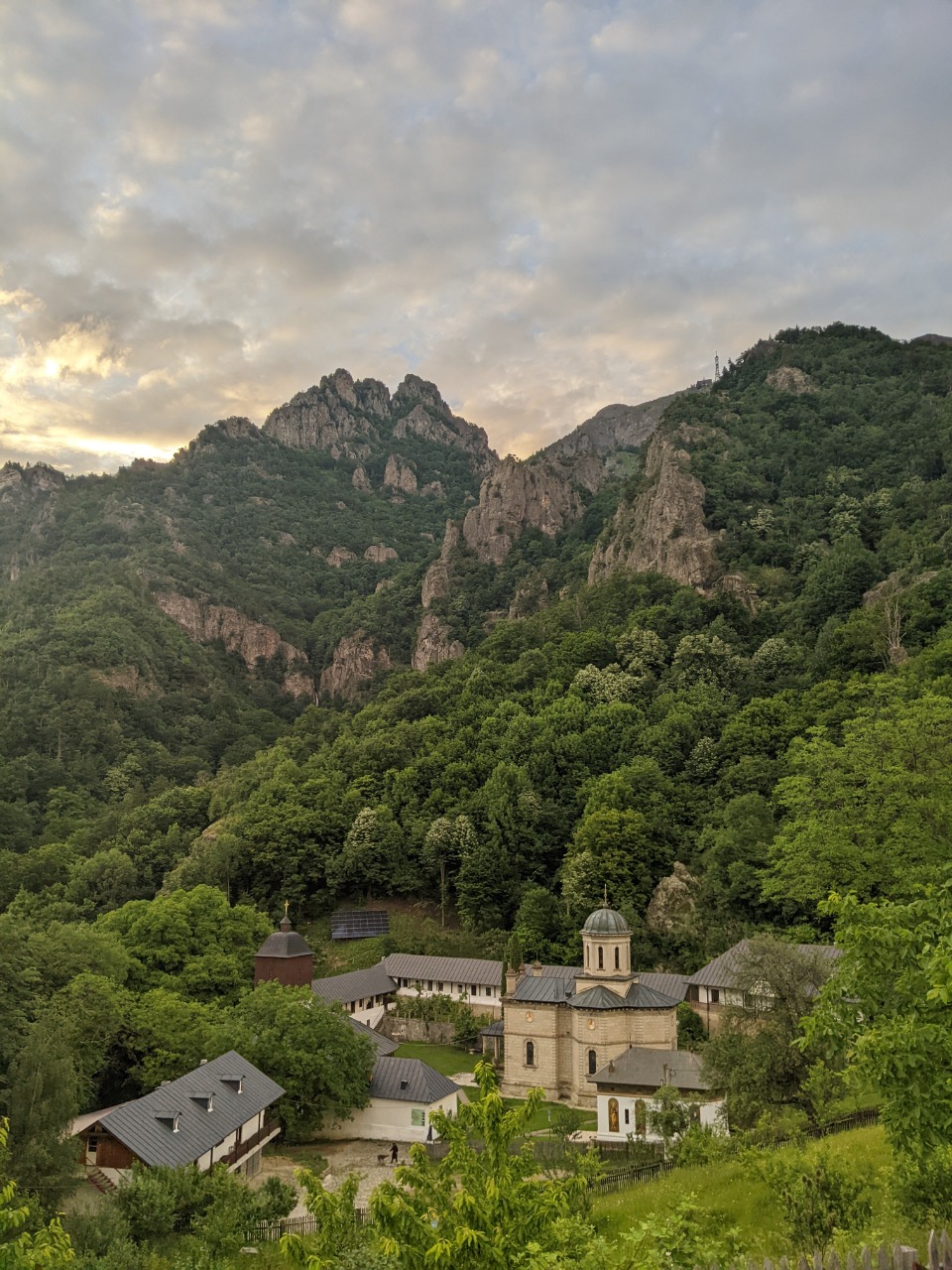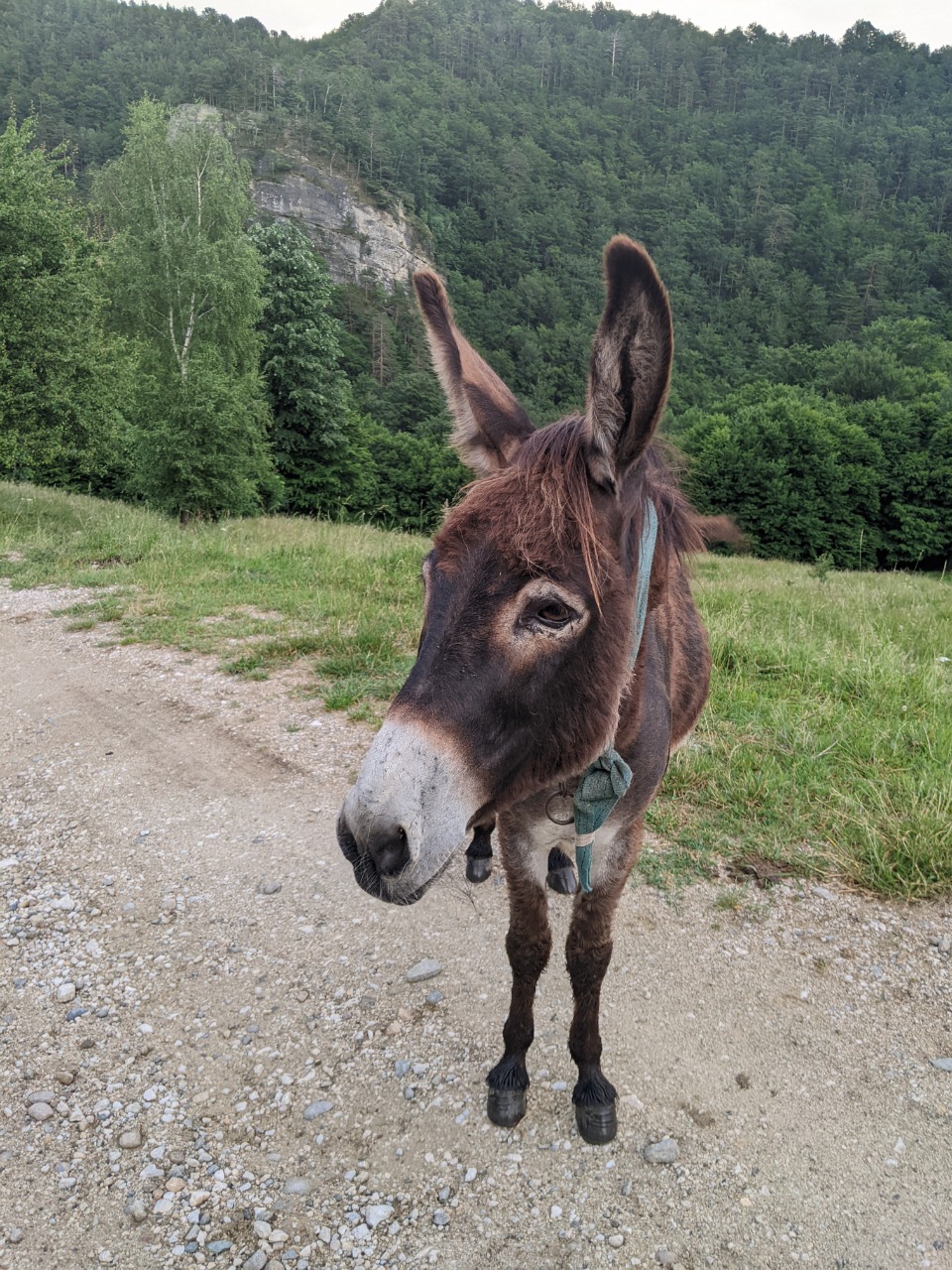 www.strava.com/activities/9346198000
Cheba Hut is a chain of restaurants that sells toasted subs at various locations across the lower 48. I'm only lukewarm towards their sandwiches, but I appreciate the general accessibility of their storefronts; you can typically drive or bike to within a few dozen feet of the entrance. Cheia Hut, perched high amidst the rocky crags of the Ciucaș Mountains, has a very different sort of appeal.
After our failed attempt to reach Cabana Cozia, I had made a point of seeking out a much more gradual climb for our next adventure, and the hike to Cabana Cheia seemed to fit the bill. A mere 2000 vertical feet over the course of ten miles would be a veritable cakewalk. Of course, we would shortly discover what wasn't immediately apparent from these two numbers in my guidebook - the first 90% of the hike was a nearly level stroll along a river, which was followed by a desperate mile-long scramble through dense weeds and up loose scree to gain 1500 feet.
Though difficult, the hike was often delightful, featuring excellent views, waterfalls, caves, and a viper. And even though we started reasonably late, we finished by mid-afternoon, and mostly managed to avoid the feeling of impending doom that punctuated many of the other hikes on this trip. We arrived to find two cats lounging on the sun-swept deck, but zero human inhabitants. Much of the hut was unlocked and we were able to quickly confirm that there were comfy beds available, and that we had access to a pantry full of beer, chocolate-rum-flavored croissants, and various vegetables. We grabbed a few pints and followed the cats' cue, and sat on the deck until some six hours later when night had properly descended. No one ever arrived to claim any of the other beds, or assert their authority over the space. Bre claims someone drove up in the middle of the night, but there was no evidence to be found in the morning, and I suspect this was wholly imagined.
The following day, we set out on what was described as a loop hike with exciting scrambling; notably, it was rated as "Difficult", where the previous two hikes had merely been "Moderate". The first few hours were straight uphill through a dense forest. Bre managed to accumulate a considerable swarm of flies that stayed with her for the entire ascent. Near the saddle, we encountered a group of hikers who were retreating from the ridge because of ominous signage. We continued a bit further and discovered that there were indeed multiple signs claiming that our intended route carried with it the threat of mortal accidents, and that attempting it was, in fact, strictly forbidden.
None too familiar with local conventions regarding overreacting on wilderness signs, we opted to turn around and return to the hut. Still very much jetlagged, I took this opportunity to pass out for an hour. We then did some back-of-the-napkin calculations to determine how much we owed for beers, beds, croissants, and park passes, and left a bill under a vase. Our destination for the afternoon was the village of Baile Olanesti, some 13 miles beyond and 2500ft below the hut. This sounded easy enough…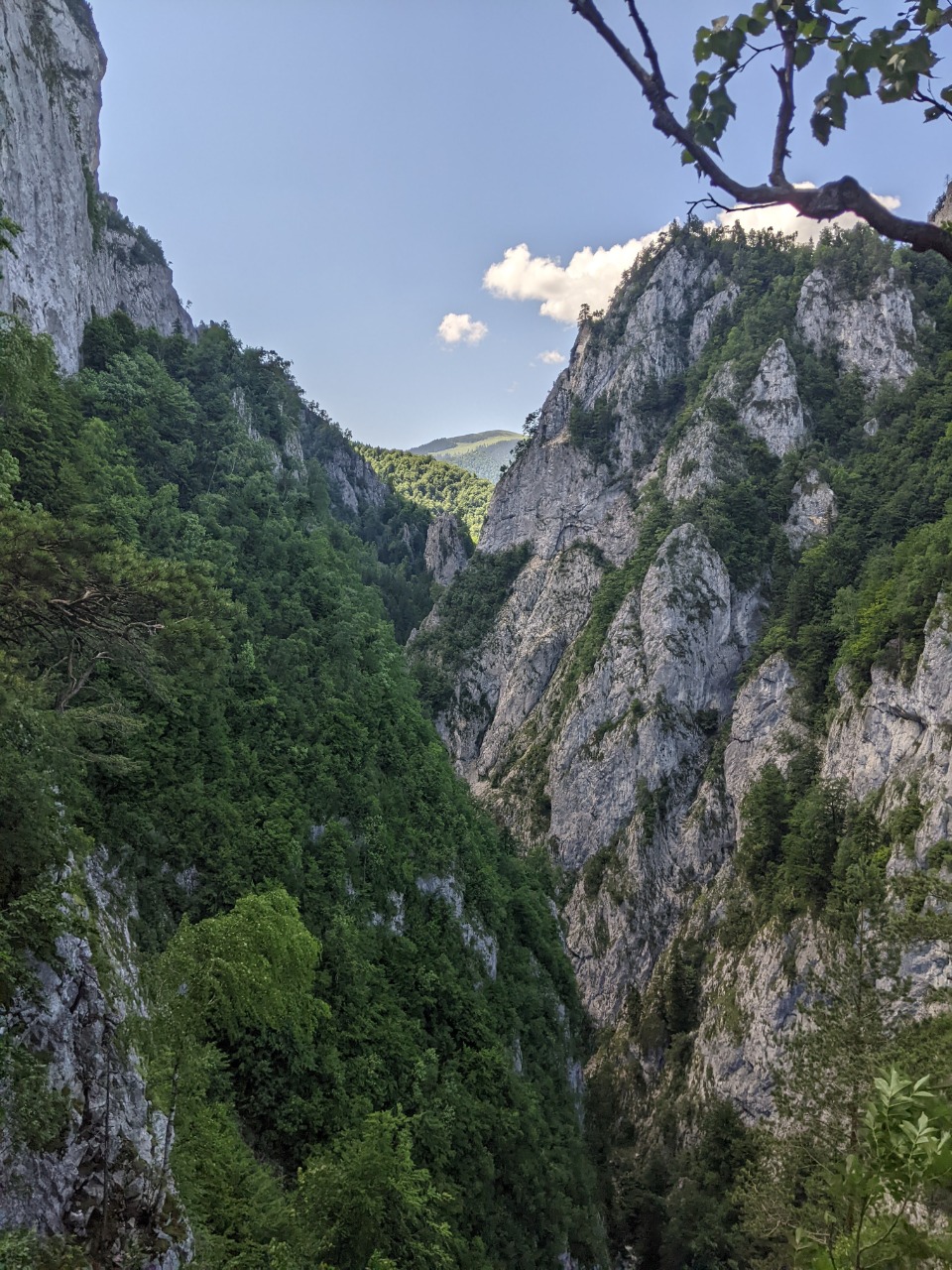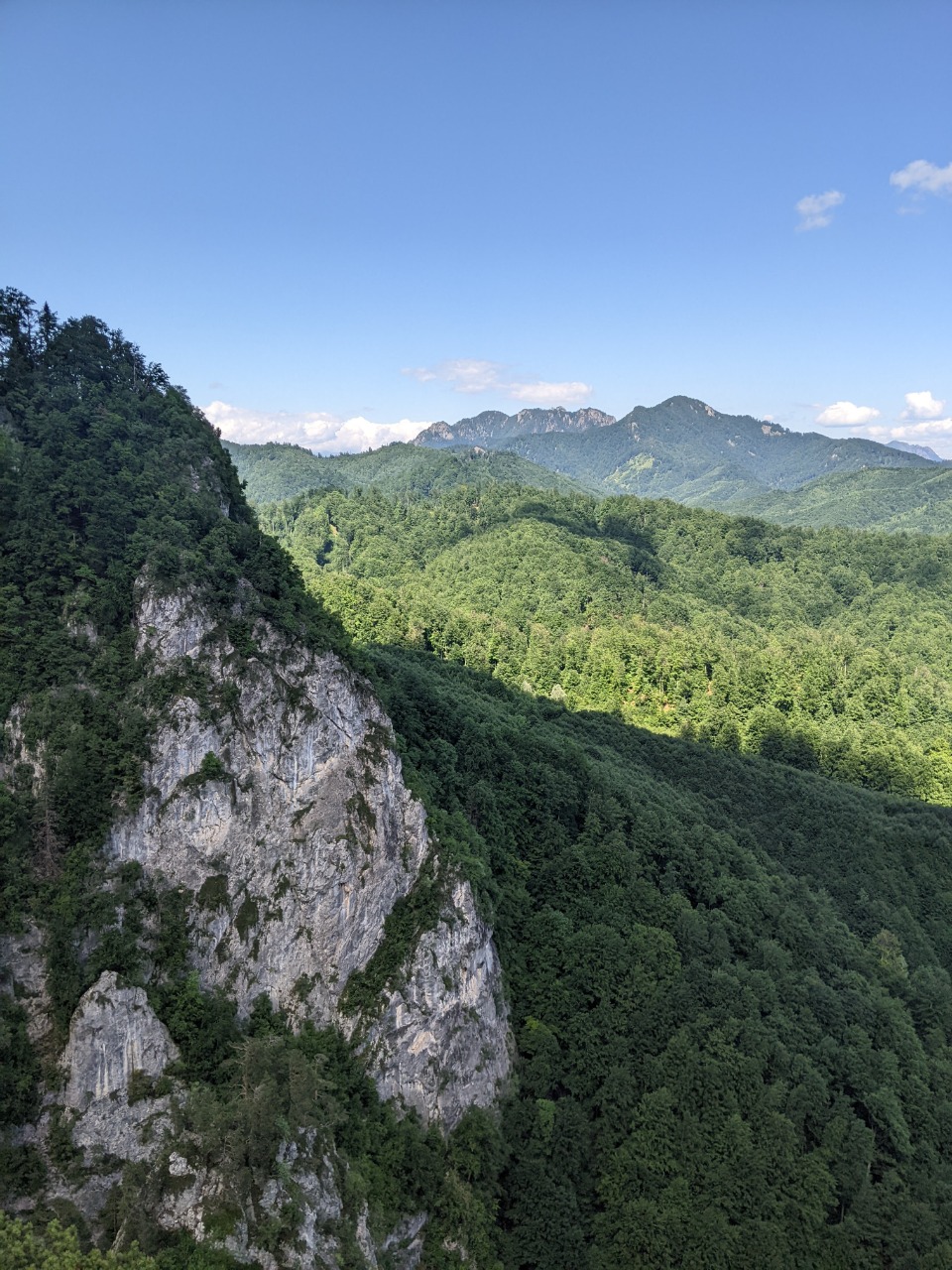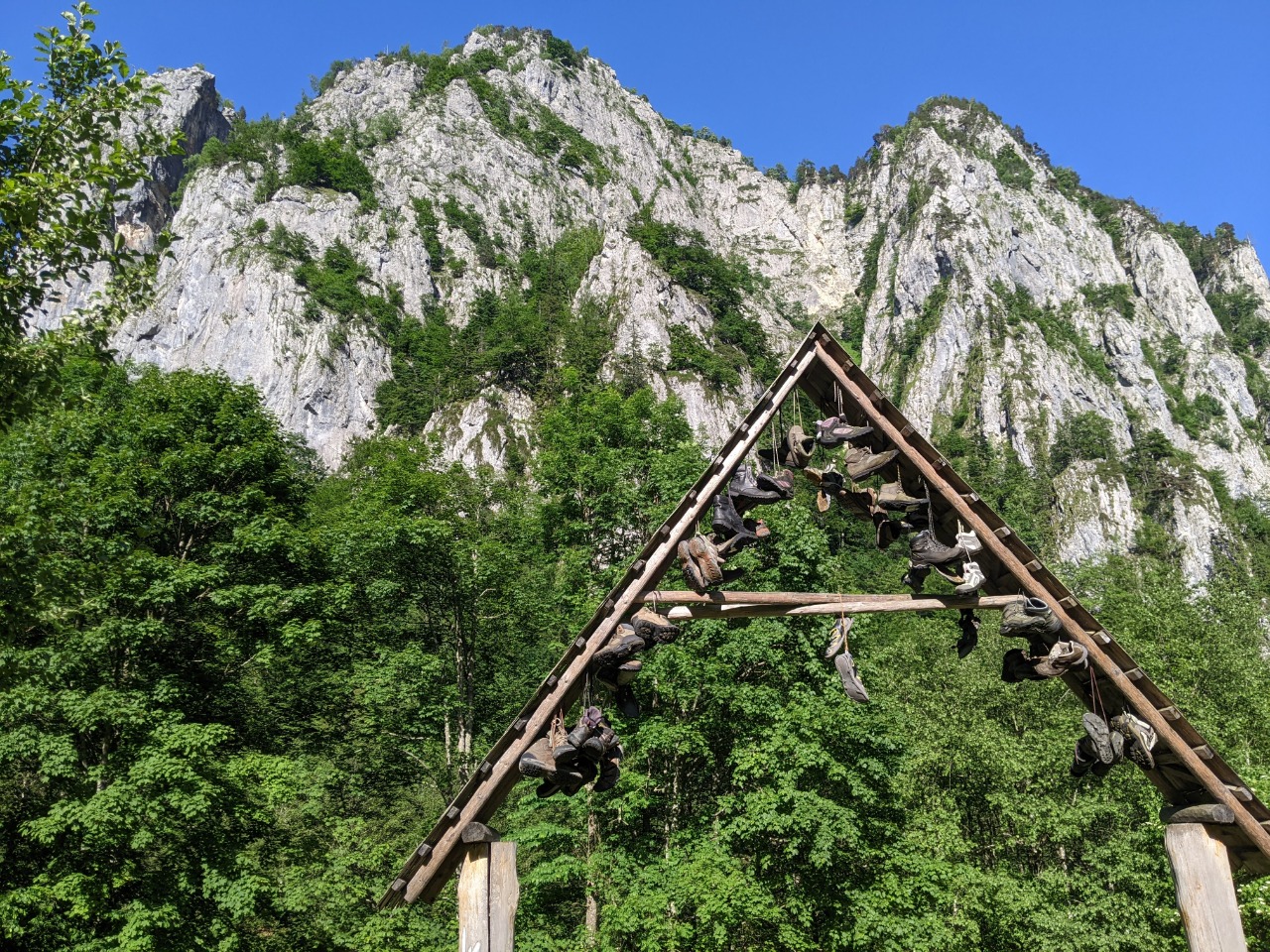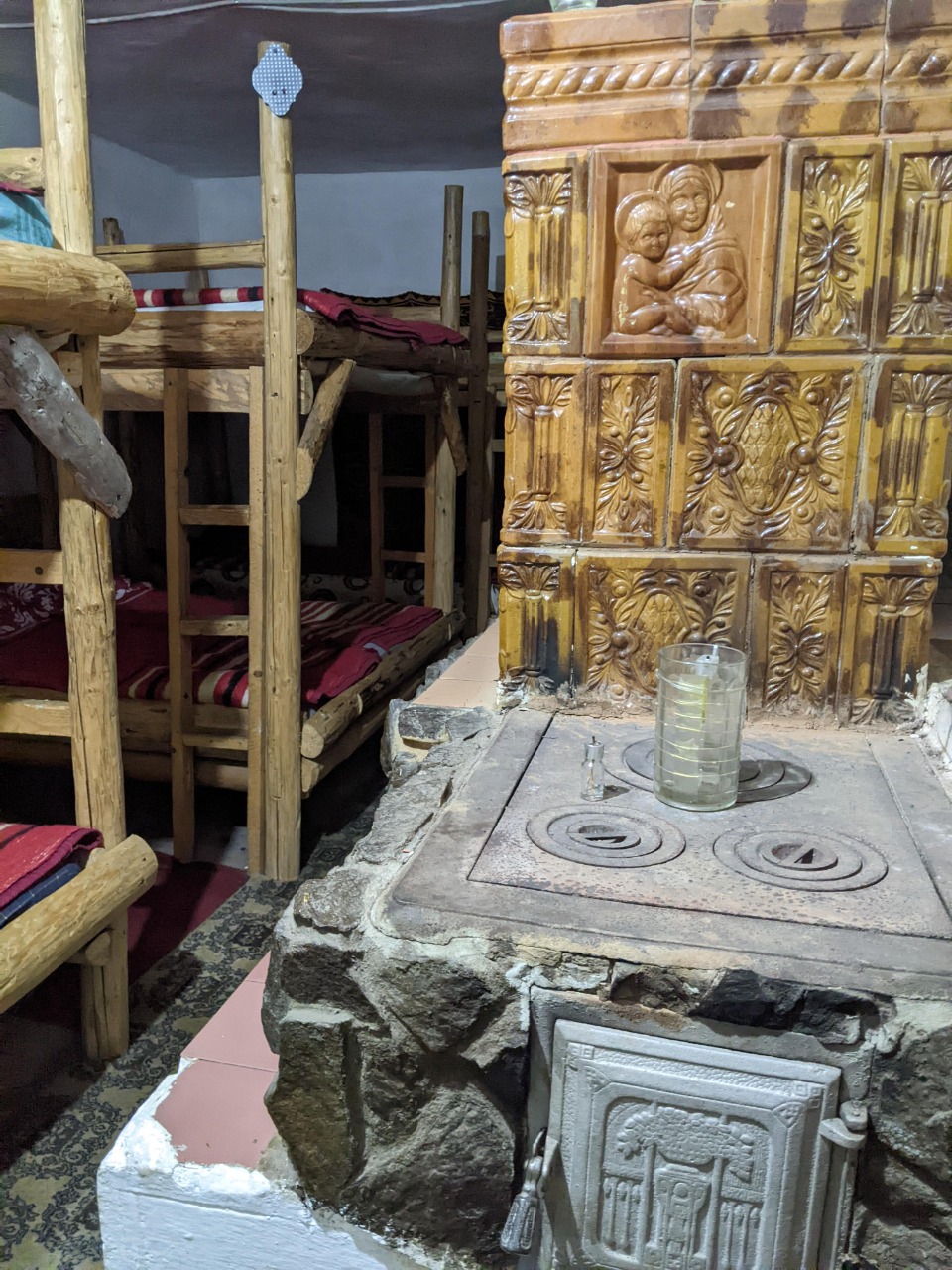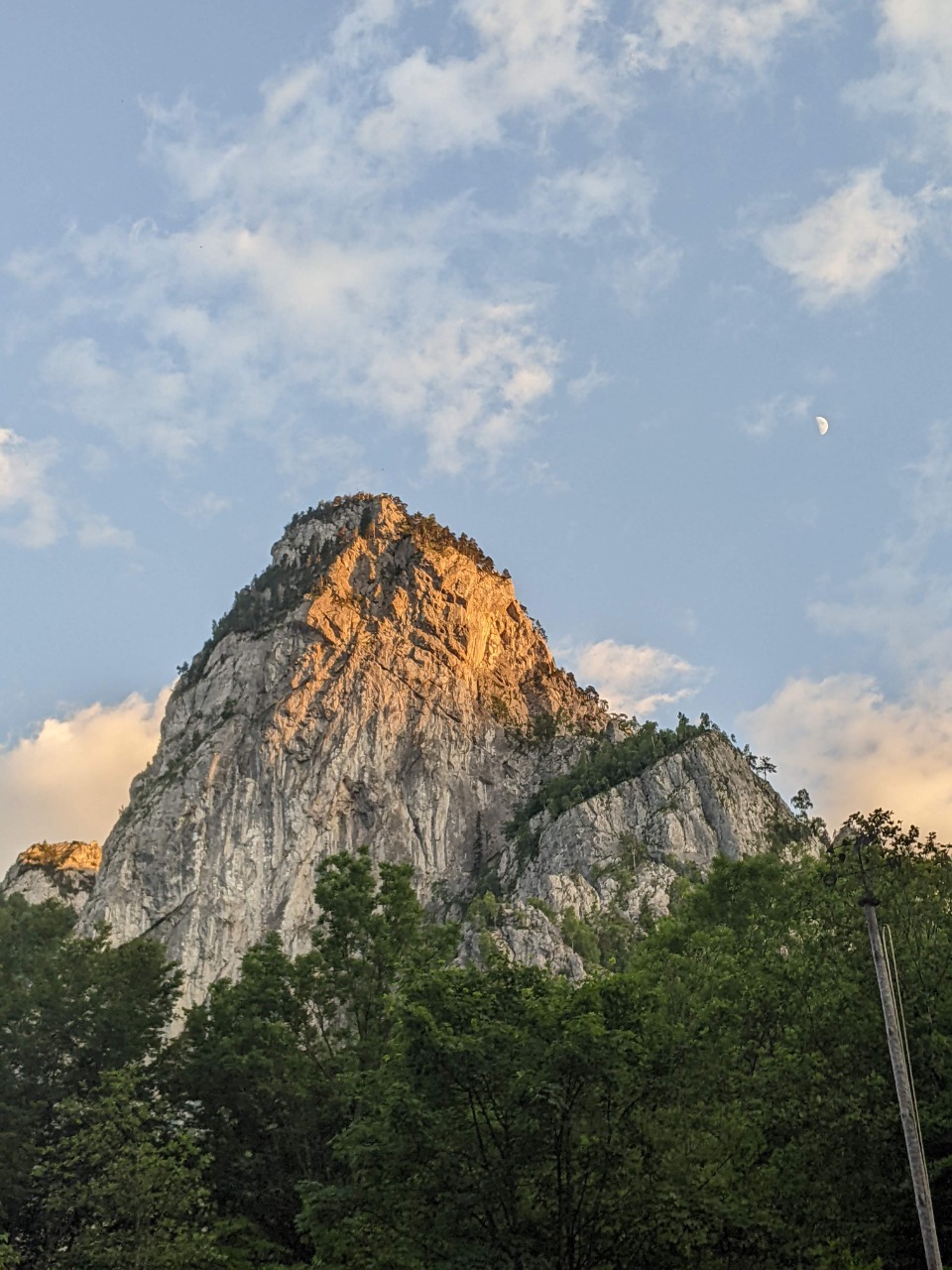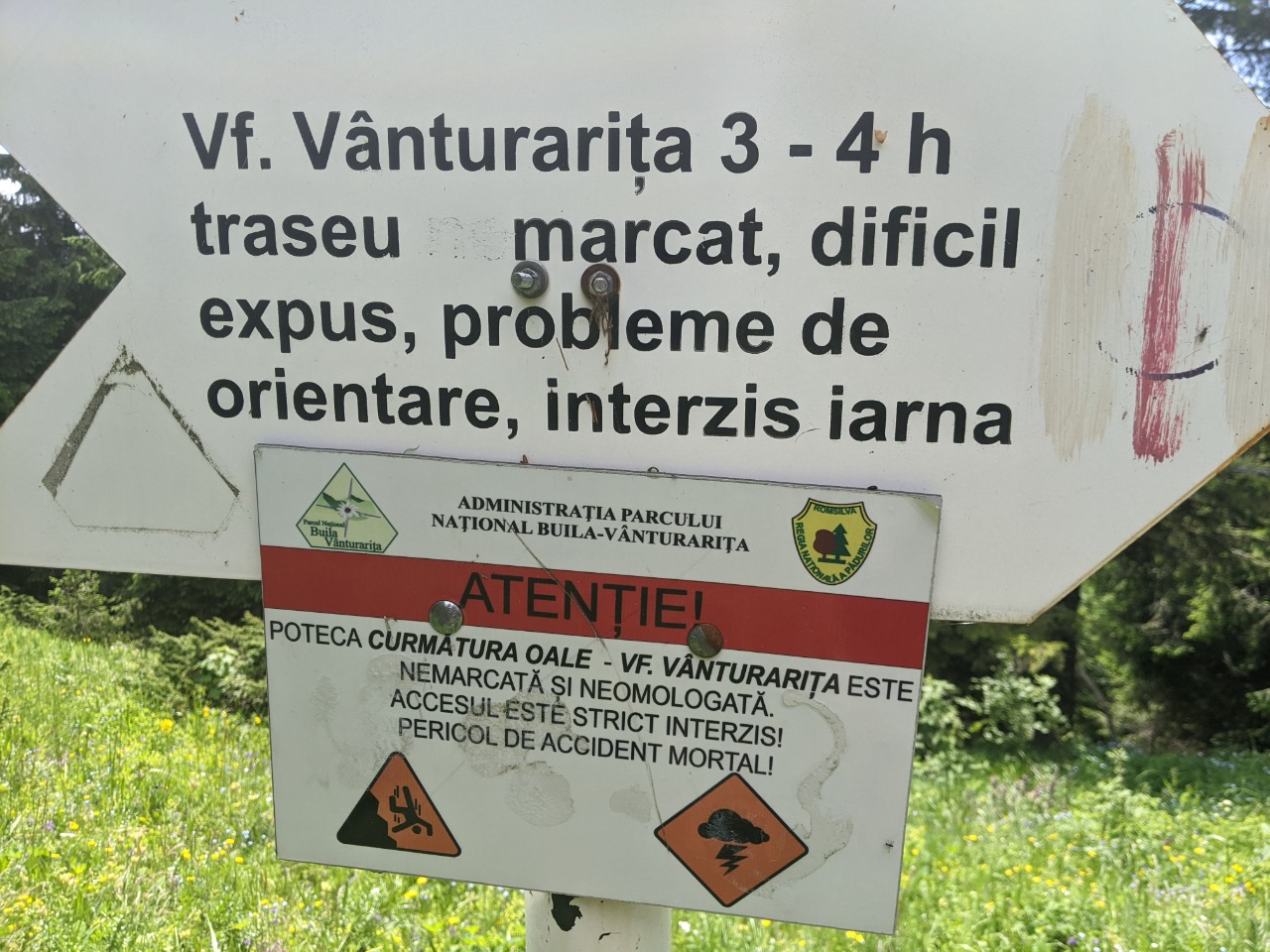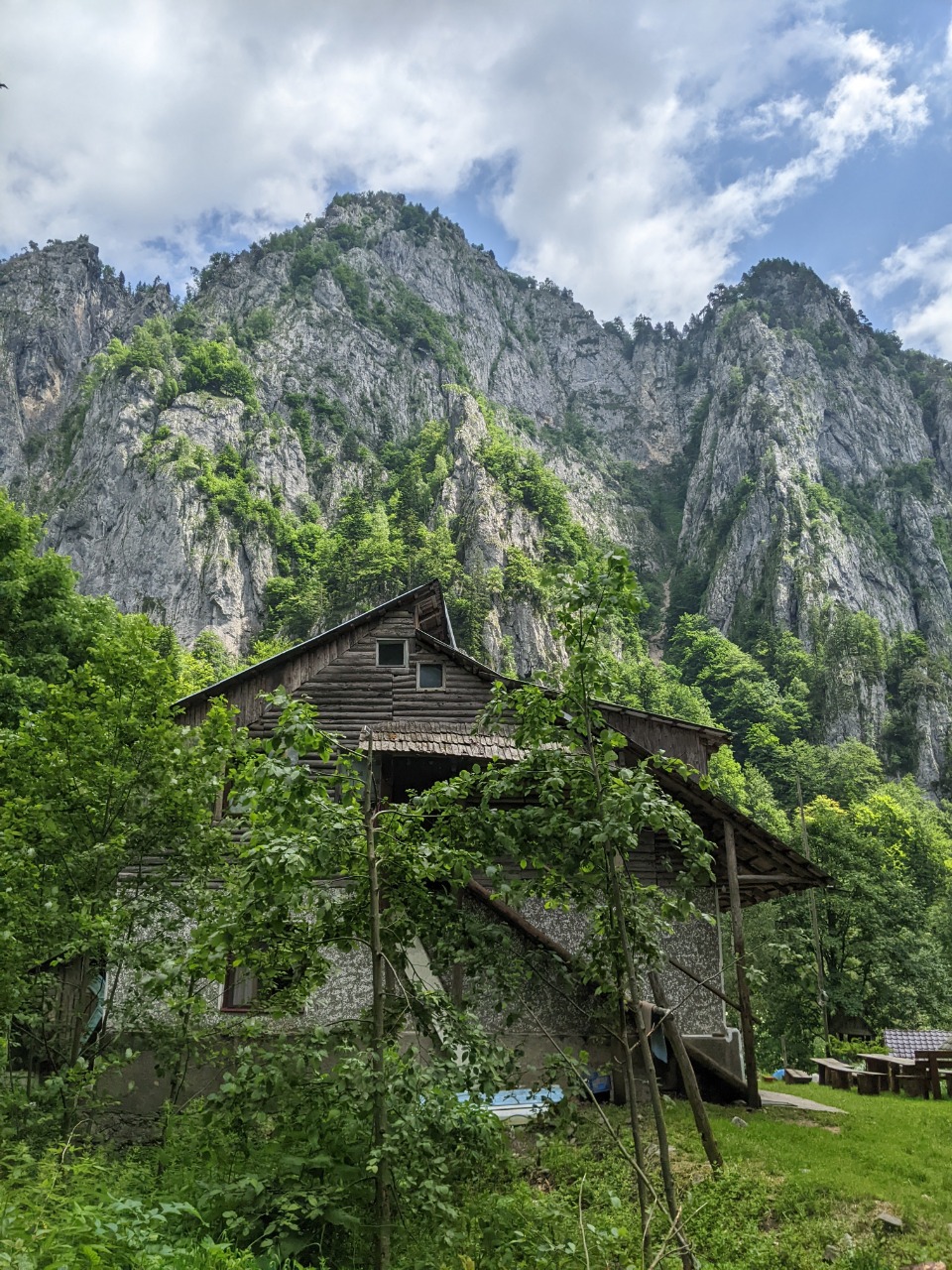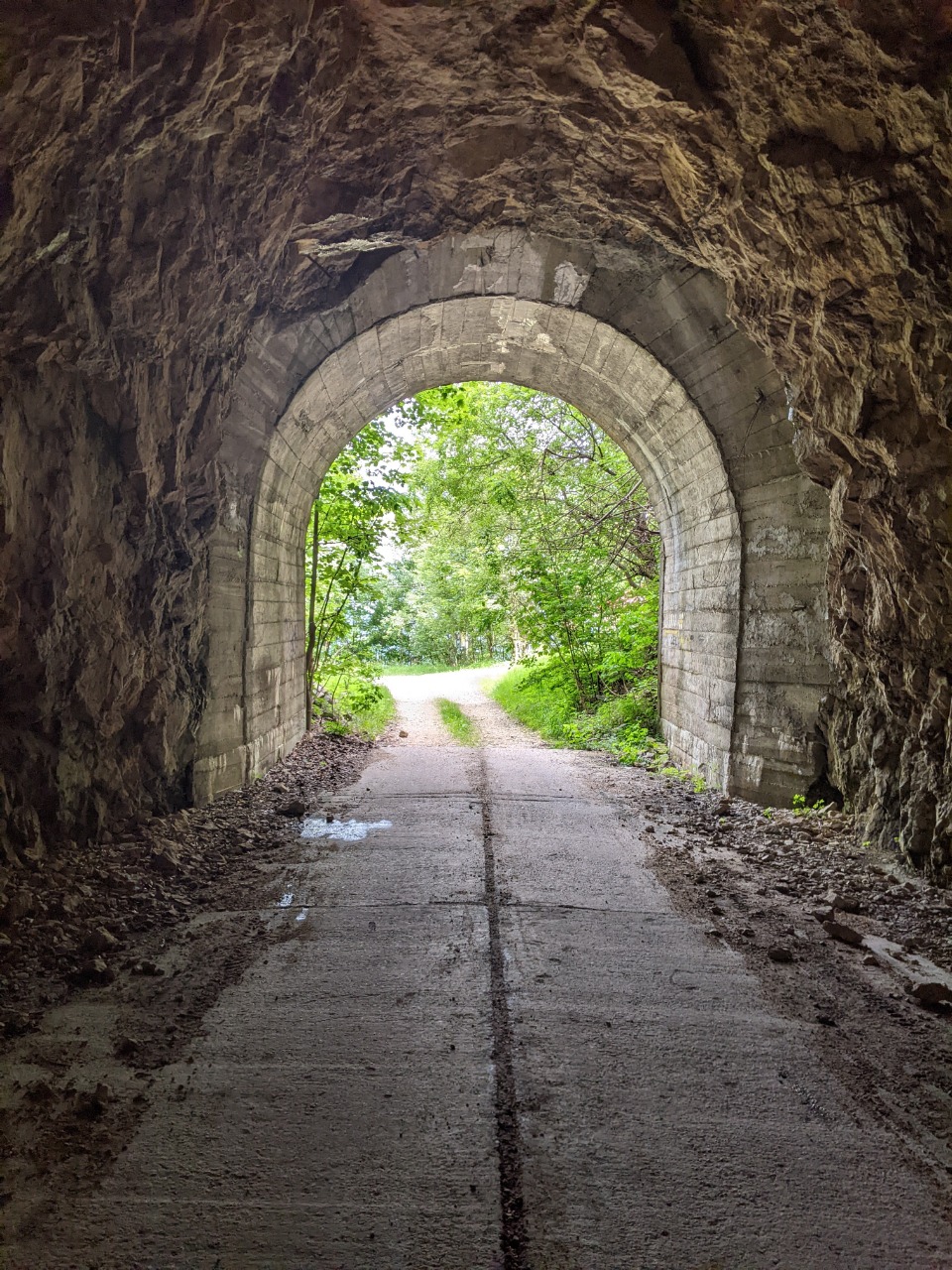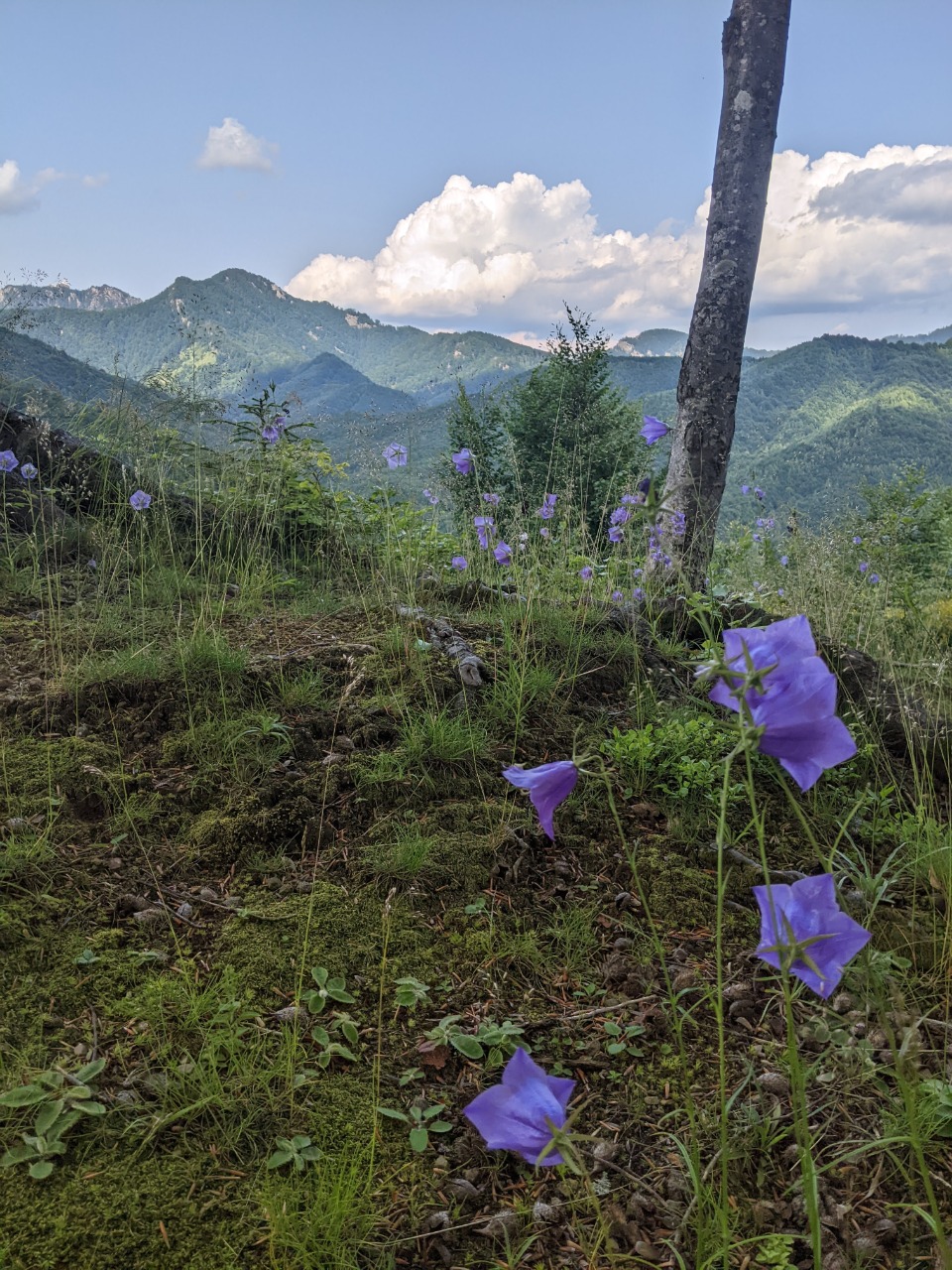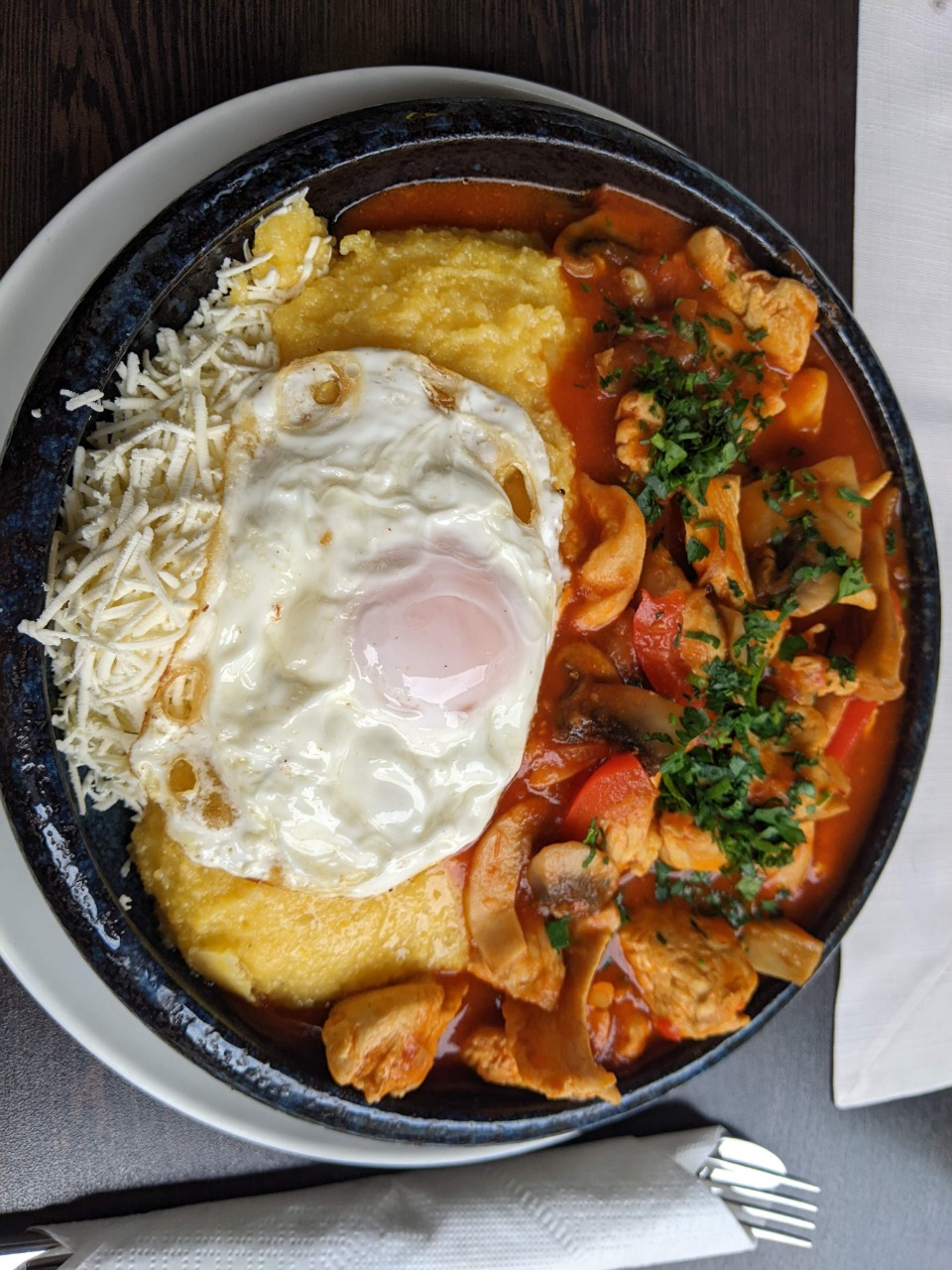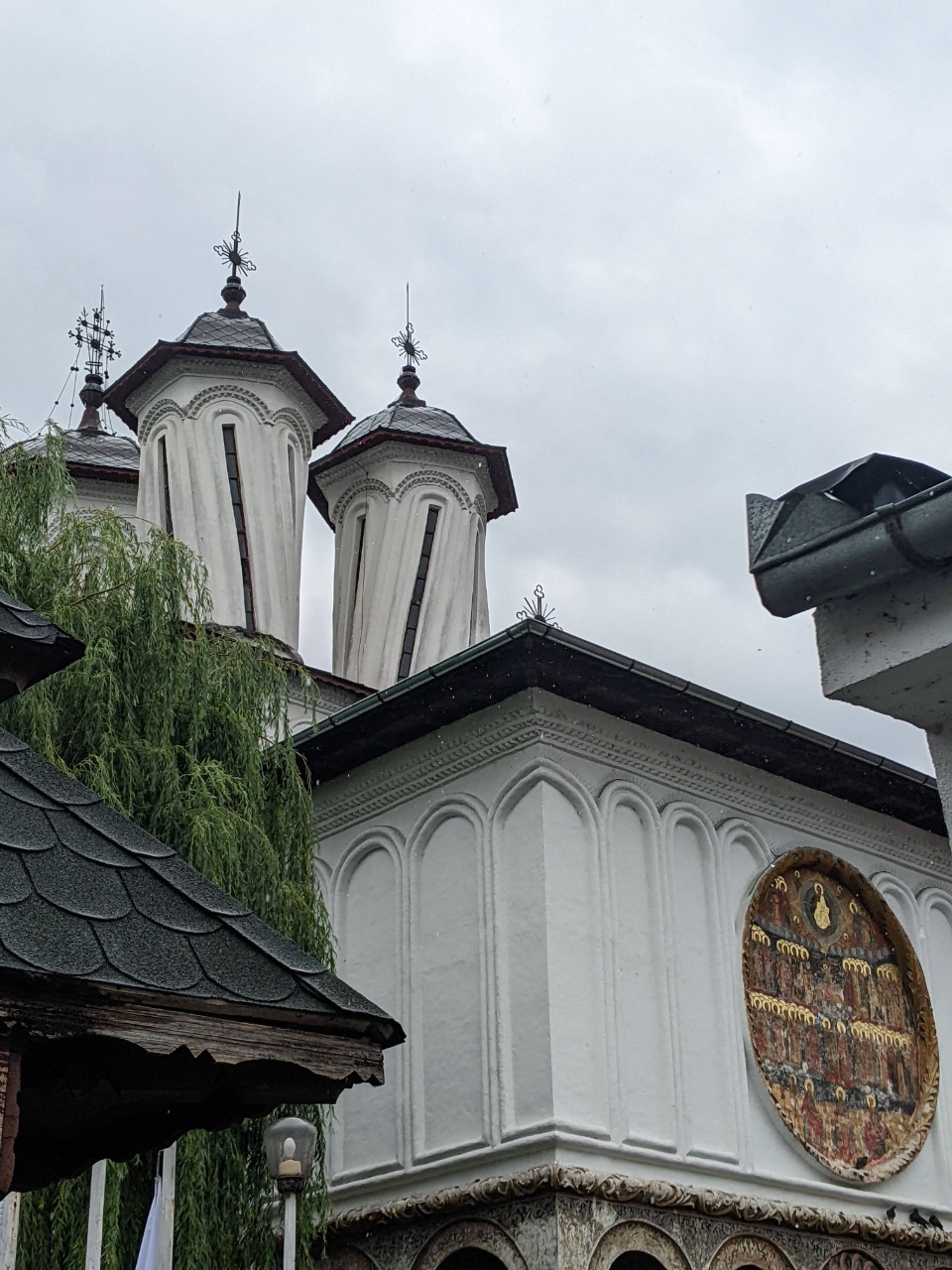 This trip certainly wasn't known for its alpine starts, but if we had managed to make it to the bus station in Baile Olesti by 8am, we might have caught the connecting bus in Ramnicu to Craiova, and not spent six hours meandering the forgettable streets of the mid-sized Wallachian town. But as it was, we would not arrive in Craiova until the evening, and wouldn't reach the border town of Calafat till well after sundown.

In the hour we waited for our tiny train to putter up to the Craiova platform, we had circled the station in search of smoothies and currency exchanges; we found neither of these, but did discover a wine seller who waited to fill plastic bottles from various casks for $2-3/liter. After a quick tasting, we selected a dry red, and set off for our next 3-hour ride with an ample 34oz supply. One might posit that our night may have played out differently had we not been so thoroughly fueled for the decisions to follow.

The largely empty train rolled lackadaisically through the intervening miles of bucolic splendor. The setting sun cast a warm glow over endless fields of sunflowers. The ruins of old whistle stops periodically rose up from thick piles of encroaching brambles. Excitable herds of sheep trotted away from our horn's warning blasts. We traded the bottle back and forth and burned through my soon-to-be-useless Romanian simcard, watching clips from Flash Gordon and singing along to a slightly tweaked rendition of "Drunk on a Plane". The only other passenger, a barely coherent man who had perhaps single-handedly polished off double our supply, staggered over to sprawl across the seats directly across from ours.

Our train rolled to the end of the tracks and we set off into the pitch black night. No buses or taxis awaited us. The Uber app spent many minutes acting as if it might be locating a driver, but this would turn out to be a cruel ruse. We passed a diner full of teenagers and Bre suggested that we bribe one to drive us to the border post. In retrospect, this idea would seem sounder than the ones that followed.

The first mile passed quickly and brought us to an inexplicable 4km loop in our Google Maps directions leading up to the singular bridge across the river. Why hadn't they simply built a staircase to provide pedestrians with a means of skipping this enormous on-ramp? From the overpass leading into this loop, it seemed simple enough to backtrack down a feeder road and hop over a ditch onto the start of the bridge. But what we failed to notice from above was an 8-foot fence, topped with an overhung set of three lines of barbed wire.

With little hesitation, Bre threw her stolen airplane blanket over the barbs, chucked her backpack to the other side, and carefully clambered over the top. With few alternatives, I reluctantly followed a moment later, adeptly avoiding the obvious opportunities for lacerations and tetanus. It was only once we had both reached the other side that I checked Google Maps and learned that the checkpoint was not in the middle of the river as we had assumed, but was actually a mile behind us. In order to make a legal entry to Bulgaria, we would need to backtrack for twenty minutes and approach the immigration post from the wrong direction.

Luckily, even at midnight, the post was beset with enough car and truck traffic that no one noticed the lone pair of pedestrians approaching, and we were able to pretend as if we had arrived at the passport window by walking from the Romanian side. Two adjacent officials gave us the two requisite stamps and we set about finding a ride for the remaining 12km to the Vidin station, where we would catch our 5am train to Sofia.

We were soon picked up by a trucker and found a comfortable perch on a couch behind the seats in the cab. He said nothing to us and made no effort to confirm our destination, and I began to hope that he might just keep driving to the capital, eliminating the uncertainty of the hours to follow. But after a few miles, he dropped us at the off-ramp for Vidin, before taking the exit himself – he had apparently assumed that we intended to continue hitchhiking down the main highway through the wee hours of the morning.

We walked down the ramp and along dark suburban streets into town. We reached the waterfront, and had a pleasant stroll through the parks along the river, encountering a few agitated hedgehogs en route. The train station was closed for the night, and the only open bar was shuttering at 2am. A raucous night club was still going strong, but I feared we lacked the outfits or energy to fit in. The temperatures dropped as a strong breeze kicked through the empty streets. We inquired at one 24hr hotel lobby, but were turned away; a second admitted us, providing two hours of warm respite on cozy couches, and all that remained was to stay awake long enough to board our train.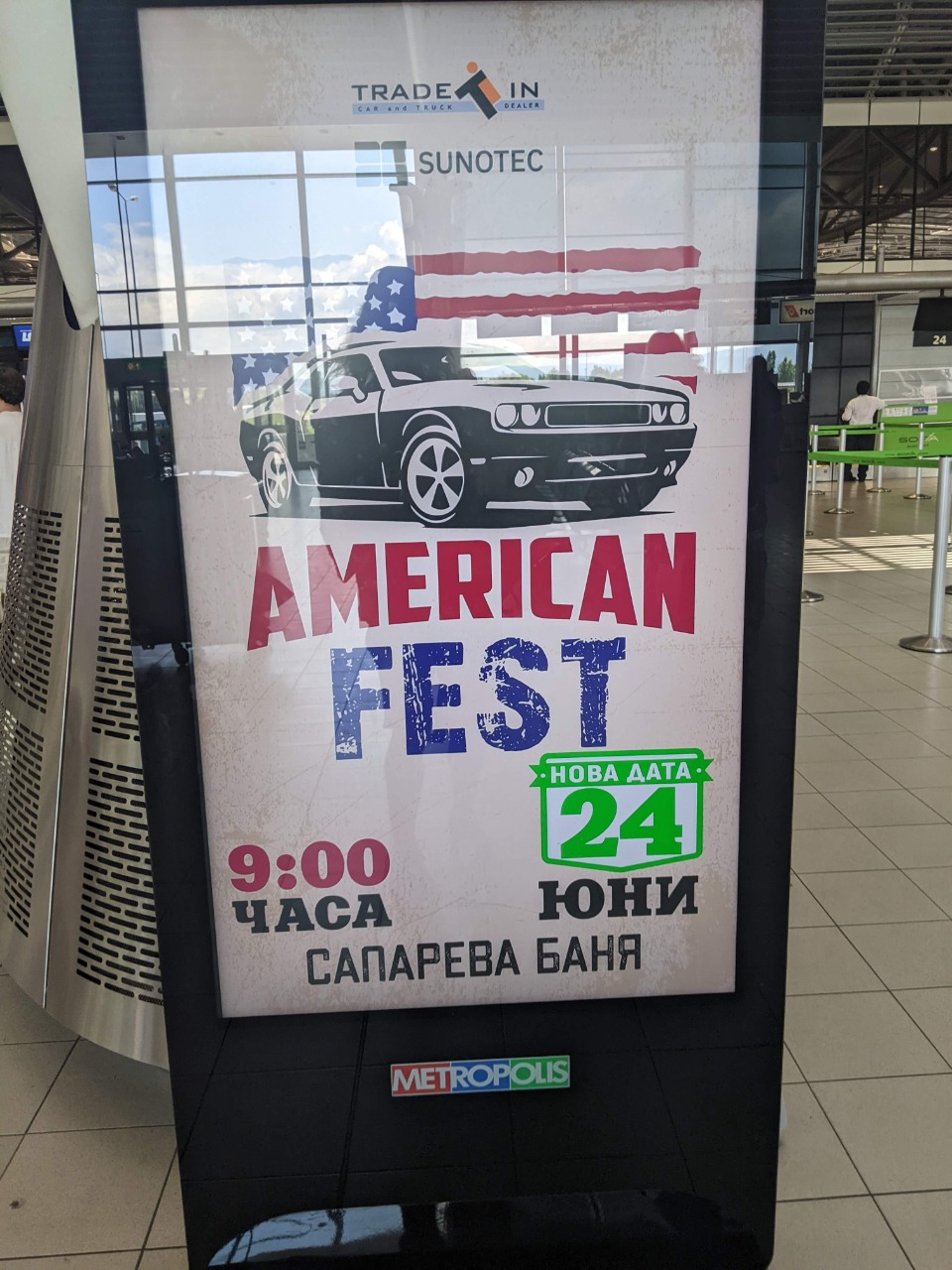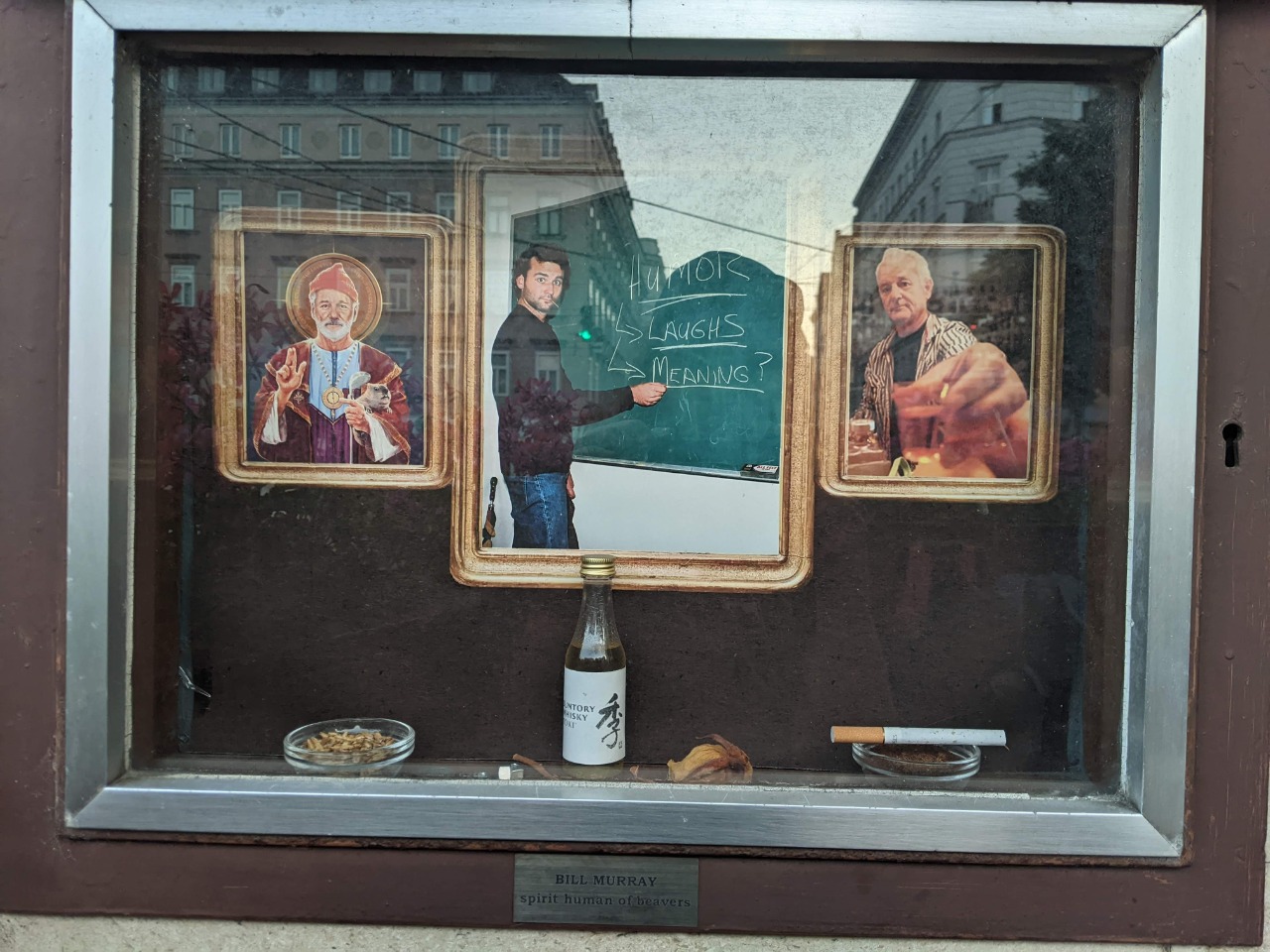 Bre spent the whole day in her continuing education conference and was likely far more productive than I managed to be in my five hours of aimless wandering to the far corners of the city. She met me outside the Belvedere and we set out for one of the more interesting sites featured on Atlas Obscura - a restaurant modeled after your Austrian grandma's house that provides income and social interaction for local retirees. Bre ordered a eggnog latte that tasted suspiciously like a normal latte. After challenging our waiter over this discrepancy, we discovered that in Austria, alcohol-infused eggnog was a shot that you added to a larger drink, rather than its own exceedingly thick and boozy concoction that can satisfy all your caloric and intoxicative needs for the evening.

Our next stop was the beer vending machine at 7Stern Bräu. We swiped our cards to procure two pints at 3.70 each, and used a bottle opener on the adjacent wall to open them, but subsequently found ourselves awkwardly standing in the doorway of a brewery, sipping from our respective bottles. We attempted to take these beers inside the restaurant, in the hopes that we might order food to accompany them, but were immediately chased away. After some quick googling, we ascertained that it was perfectly acceptable to stroll through Vienna with "wegbiers", and would have readily done so if there were not a considerable thunderstorm waiting just outside.

So as not to water down our beers, we finished them in the entryway, and then proceeded to sprint down the street, splashing through puddles and seeking shelter under every available awning. Bre was craving a more authentic Austrian dining experience than the previous night's Ethiopian veggie platter, so we sought out a restaurant famed for its schnitzel. We joined a gaggle of sodden would-be diners in the doorway of Schnitzelwirt and were quickly added to a booth that already held a British couple on vacation from Oxford. They relayed the recommendations of the Austrians we had supplanted, and we put in our order for a classic wienerschnitzel, which we would subsequently learn was identical to the order of every other person in the restaurant. The Brits left and were quickly replaced by an Austrian couple who were in town for a Pink concert. Soon, a schnitzel the size of New Hampshire arrived on every plate – except for mine – I had ordered a mushroom omelet. My dish appeared to contain the entire carton of eggs that had been purchased months ago for the unlikely event that, one day, someone would order something other than the schnitzel.

Included on the list of must-see Viennese attractions was the city's subway network, the U-Bahn. Much like any other subway in the world, this conveyed us via a system of underground rails to our destination, which at this time, was the Prater amusement park. Resembling a scene out of Stranger Things, this was an homage to classic American carnivals of decades past, complete with funhouses, haunted roller coasters, and, rather inexplicably, a troupe of very patriotic hedgehogs in a western saloon. We raced around in-between bouts of driving rain, considering various rides, but deeming none worthy of the 5-euro price of admission. Before too long, we returned to the underground and, whilst blasting New Year's Day over tiny iPhone speakers, rode the U2 back to Alservorstadt.