Eating and Hiking Eastern Europe
A culinary odyssey through the mountains and valleys of Hungary, Romania, and Bulgaria
Jul 20 - Aug 2, 2022 -- compiled by Jeff DePree
}
Jeff DePreeMaggie S.
I love the cities of Eastern Europe… But this trip happened to coincide with a heat wave that kept the temperatures in the 90s at all but the highest elevations, and so the real highlight was traipsing along mountain ridgelines between well-stocked huts. The delightfully antiquated rail network might have been another highlight, had any of the cars been air-conditioned.

It might be hard for the average American hiker to imagine how amazing the hut system is throughout much of Europe, but we met a group of Bulgarian hikers that really drilled the point home. They were hiking across the entirety of the country over the course of 20 days, carrying no camping gear and seldom descending from the ridgeline. Every night of the trip, they would pay roughly $12 to sleep in a bed with sheets and blankets, with hot showers, outlets for their phones, and fast wifi. Breakfast is usually included in the cost of the room, dinner is a multi-course feast that, including wine or beer, usually runs about $8, and you can typically find one or more huts midday that will sell you soup, bread, chocolate cake, and beer for just a few bucks. If you want a private room, it pays to book in advance, but a hut will never turn you away – even if you turn up at 9pm with no reservation. And most of them take credit cards. And many have 50-cent coffee machines. And some put out free cookies and booze for no discernible reason.


A Journey by Train

Germany has an impressively fast and comprehensive rail network, and it would have been easy to book a speedy, 7-hour trip from Hamburg in the north, to Passau on the Austrian border, with just a single connection, for a fairly reasonable 130 euros. But at the time of my trip, Germany was in the midst of a 3-month promotion, where you could travel on an unlimited number of local and regional trains, for an entire month, for just $9. And so the logical move, was to change my routing filters, and concoct a convoluted sequence of 9 trains, that together would take over 16 hours to travel the same distance, but would cost me a total of $9.

I bought my singular ticket and boarded the subway under my Hamburg hostel at 7am, and jumped from one train, to the next, to the next, until I was finally awoken by a cleaner sometime after 11pm in Passau. My connections rarely lasted more than 10 minutes; the trains often arrived late, and I was constantly calculating alternatives in case I didn't make one, but it was never an issue. Some were empty, some were full, some had wifi, some had outlets. I was never particularly uncomfortable, but neither was I productive.

I had bought a ticket for a 2am FlixBus to Budapest, but as I boarded the final train, I was notified that my bus would arrive 141 minutes late. The Passau train station closed at midnight, so I was left to wander the dark streets for the next several hours. I found a cocktail bar that stayed open till 2, then tried to negotiate a stay in a gambling parlor. My bus would eventually pull up to its designated shadowy street corner at 5:20. I would arrive in Budapest around noon, having possibly slept for one or more brief stints in the intervening hours.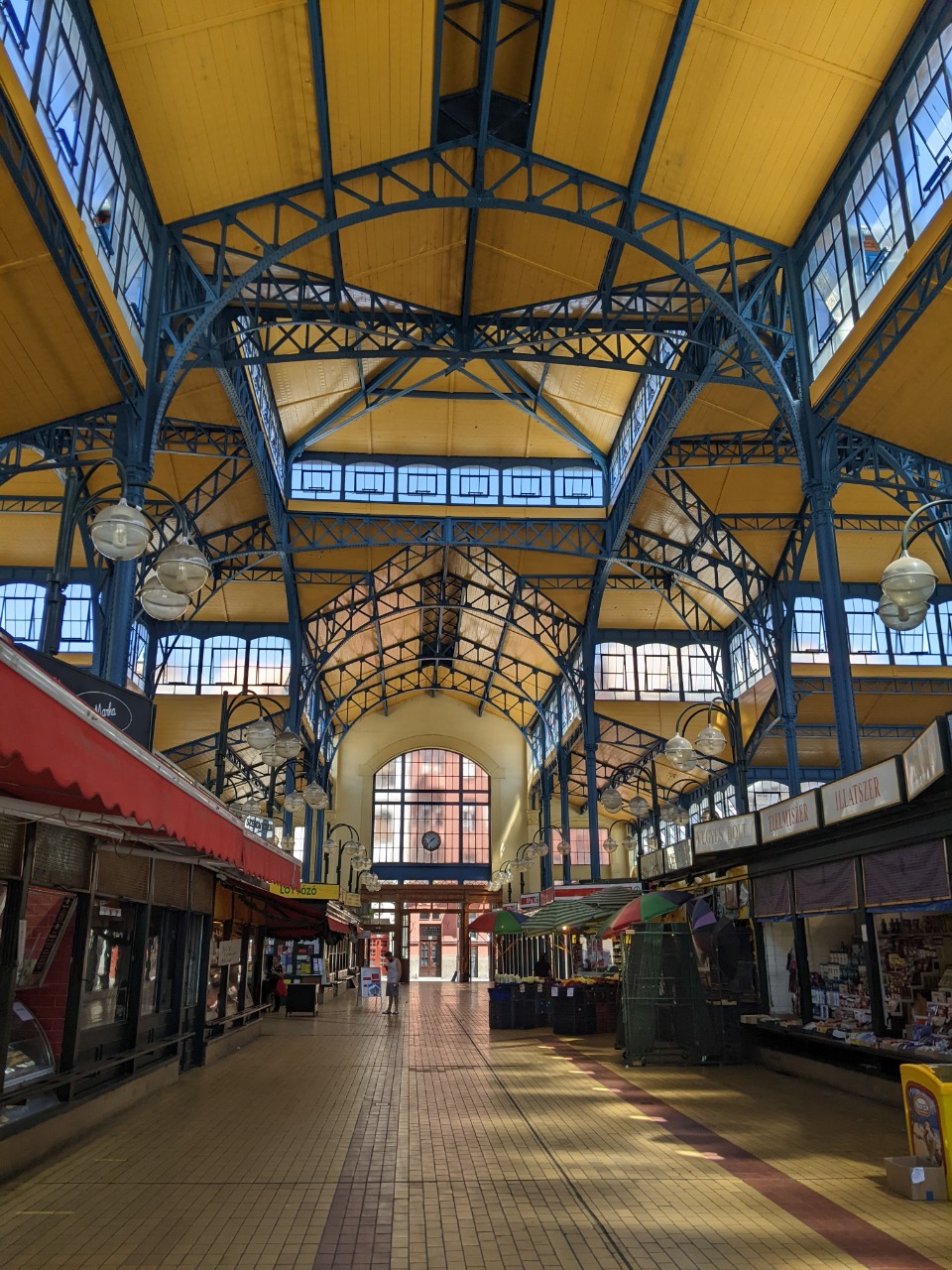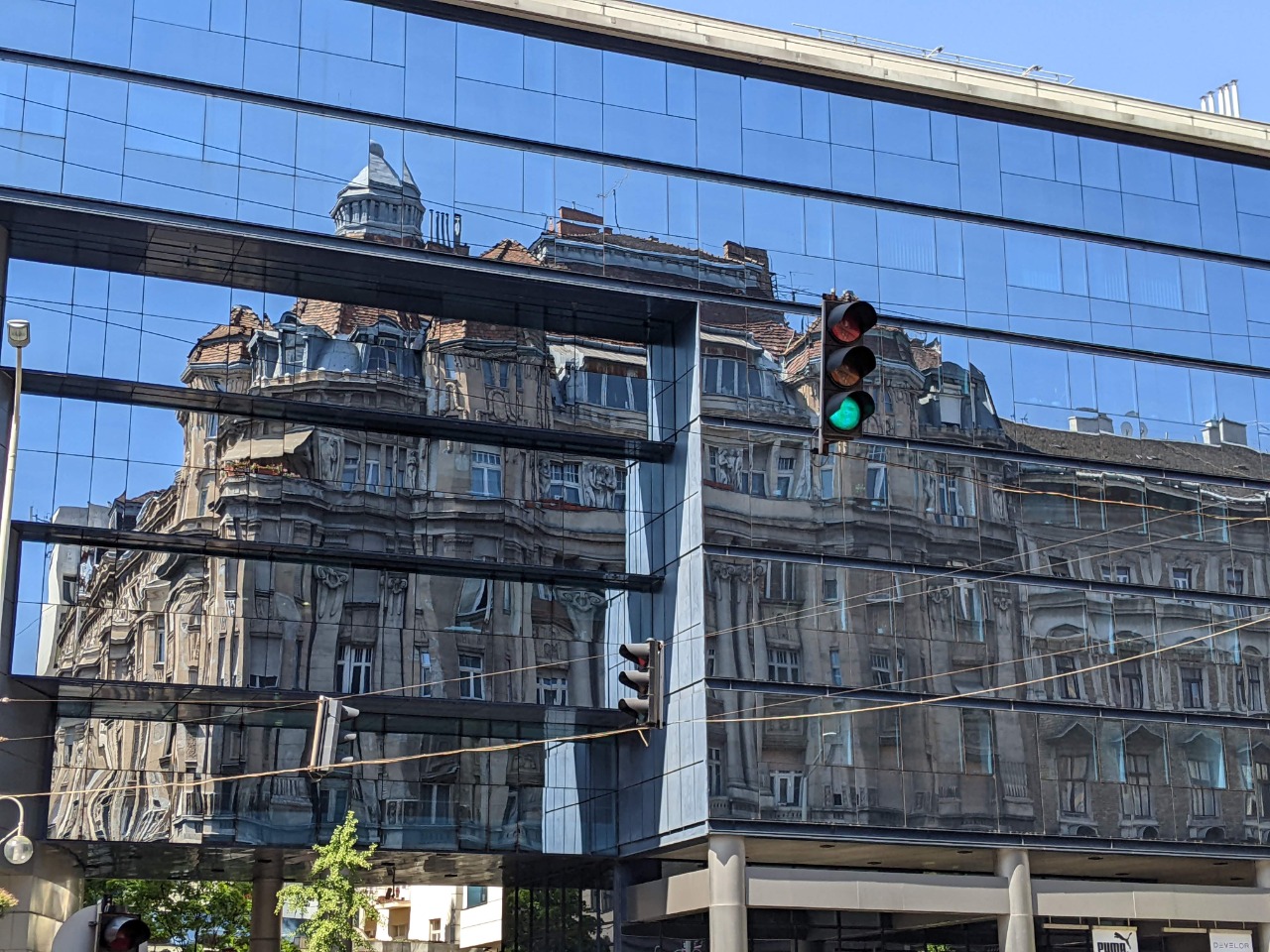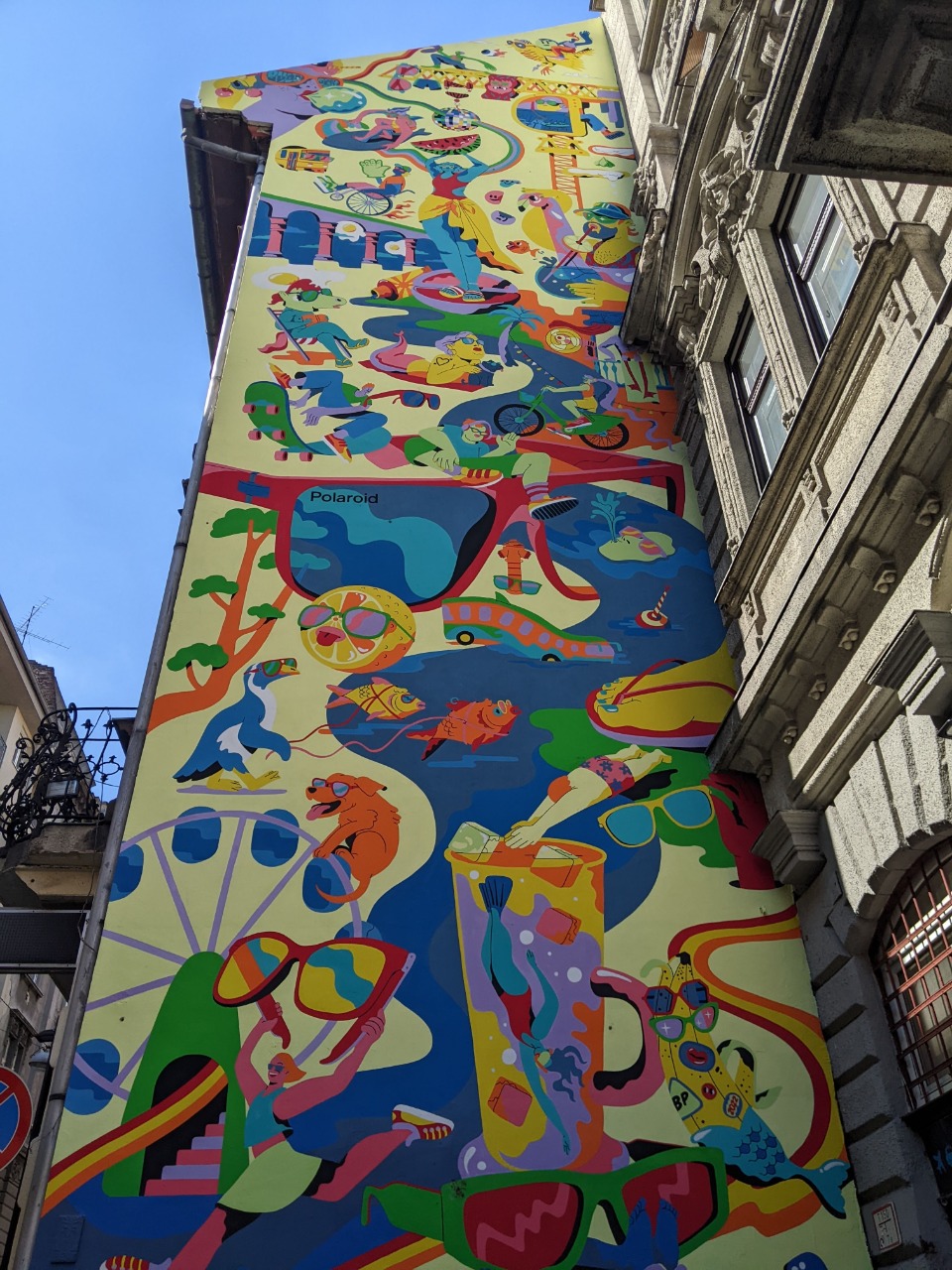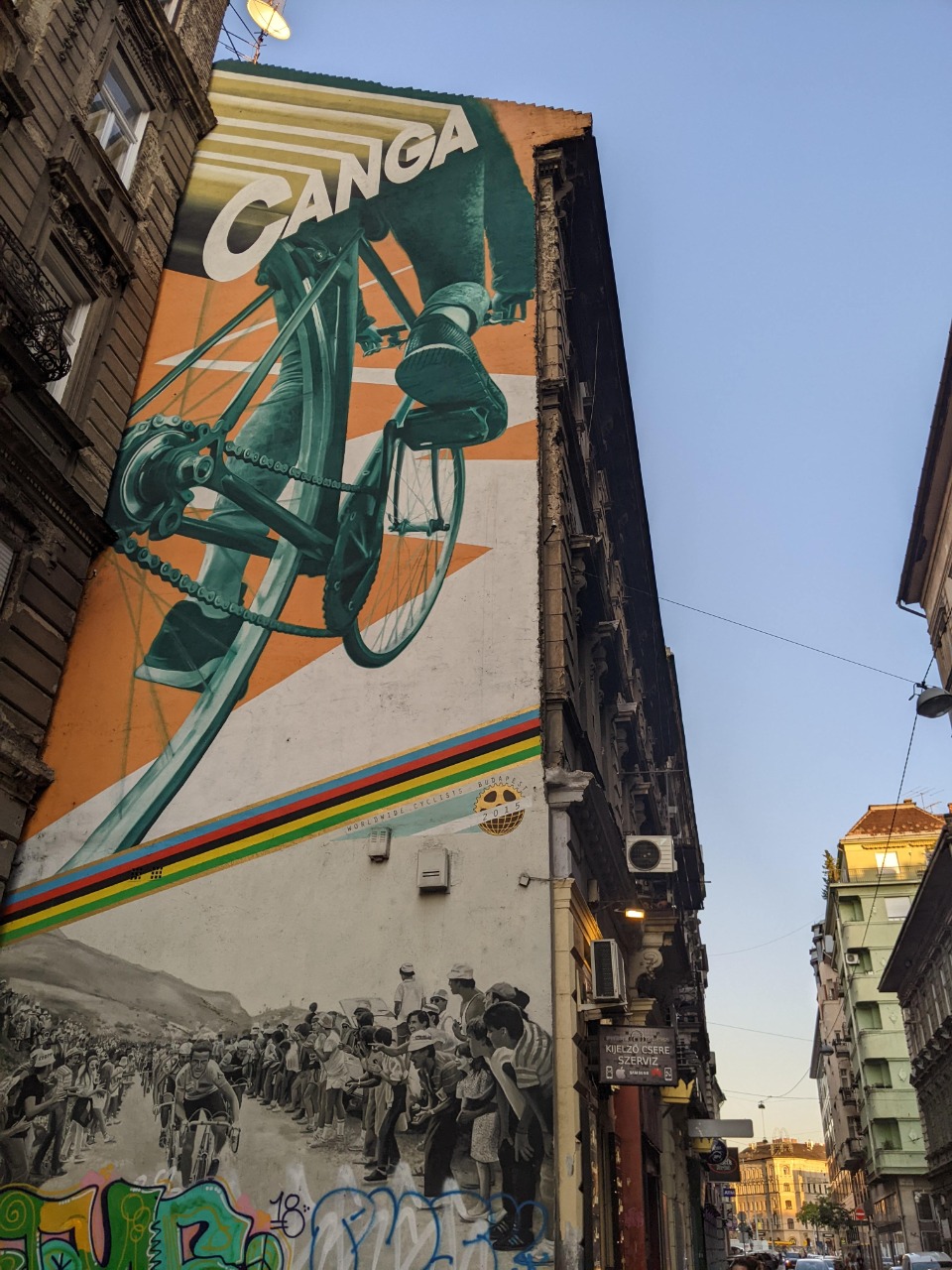 https://docs.google.com/spreadsheets/d/1zRoL_QCzYwLnoD4ik9-5x1p9Np_N-vRadiiT_TsJjmQ/edit?usp=sharing
A month earlier, Maggie and I had concocted a plan to meet up in Frankfurt at the conclusion of her week of lying on sunny beaches on the tiny Greek island of Paros. We would then buy her a bike and ride a thousand-mile loop through Prague, Linz, and Zurich. But as I rode the final miles into Hamburg, I began to suspect that my knees might not survive the trip. And if my knees did, perchance, survive, it seemed very possible that Maggie, after moving very little for the past many days, might not be too enthused about cycling 60 miles a day, every day, for the next two weeks. And that, even if neither of those proved true, biking through the flat farmlands of Central Europe, if it were anything like the preceding 10 days of biking around the flat farmlands of Northern Europe, probably wouldn't be particularly interesting, or fun. And so, with a few days before we were scheduled to meet up, I called an audible and had her book a ticket from Athens to Budapest.

My friend, Christian, was entirely convinced that I would find a way to abscond at the last second, leaving Maggie to brave the wilds of Eastern Europe on her own. I, for my part, thought it fairly likely that Maggie would conclude that she was already tired of traveling, and that it would be far easier to go ahead and use her old tickets to fly straight back to Denver. But both of our suspicions would be proven groundless, when Maggie disembarked from the airport bus, and I was there to meet her.

Budapest was ridiculously hot that day. We walked to the other side of the river and climbed various hills, in pursuit of castles and churches and viewpoints. But our aspirations largely crumbled under the relentless sun. Maggie had recently realized she was intolerant of sugar, gluten, and alcohol, and thus my usual approach to cooling, a near-continuous stream of gelatos and beer, was off the table. And so we resorted to sparkling water, and sought respite in a cave church.

I'm not fully convinced of the legitimacy of the Gellert Hill cave church - its walls are composed not of natural limestone, but rather a fake plaster like you might see at the zoo. And there was something a bit peculiar about the Gregorian chant that was piped through the chamber - within twenty seconds, it became apparent that it was actually a cover of Chasing Cars by Snow Patrol.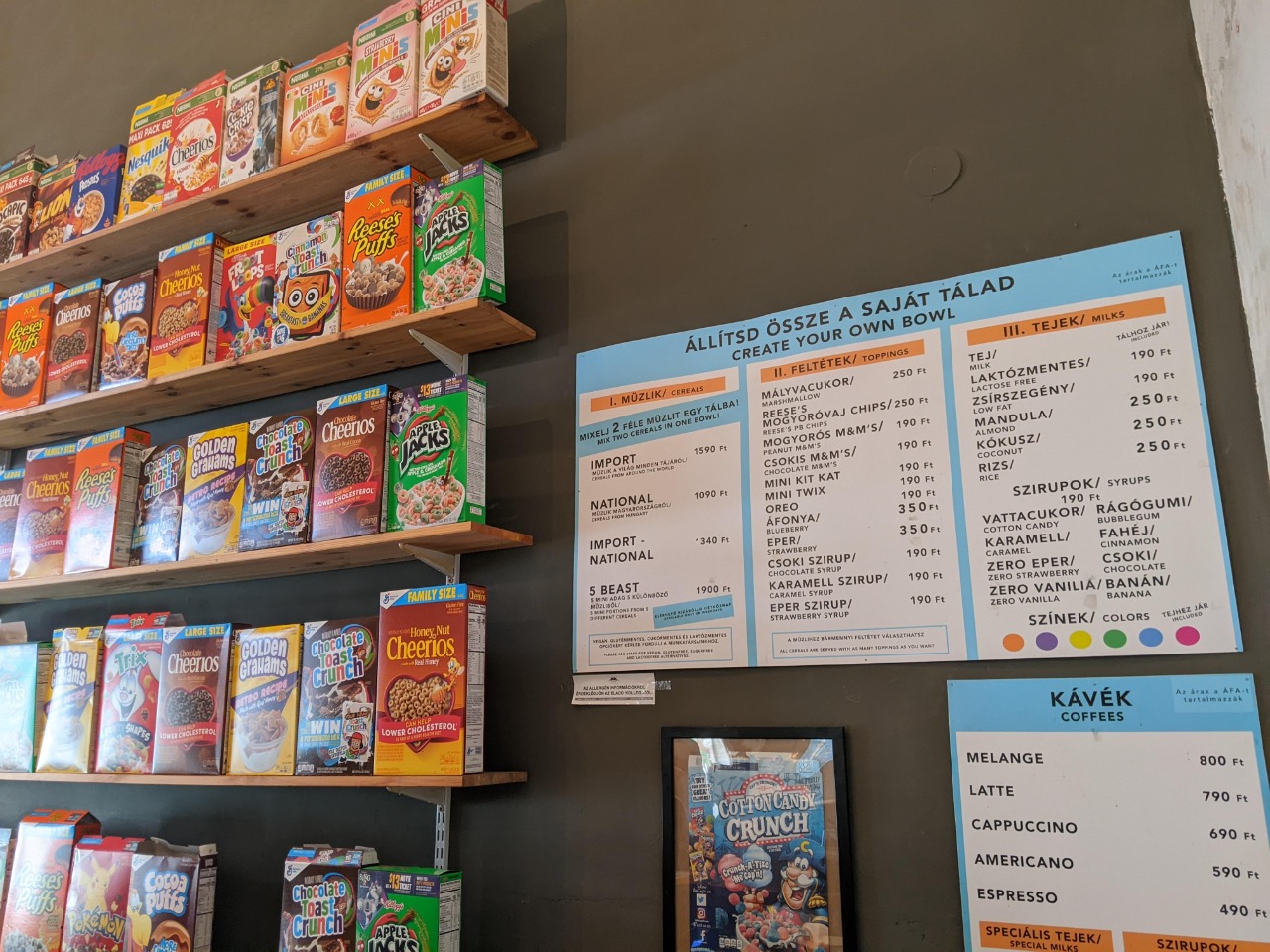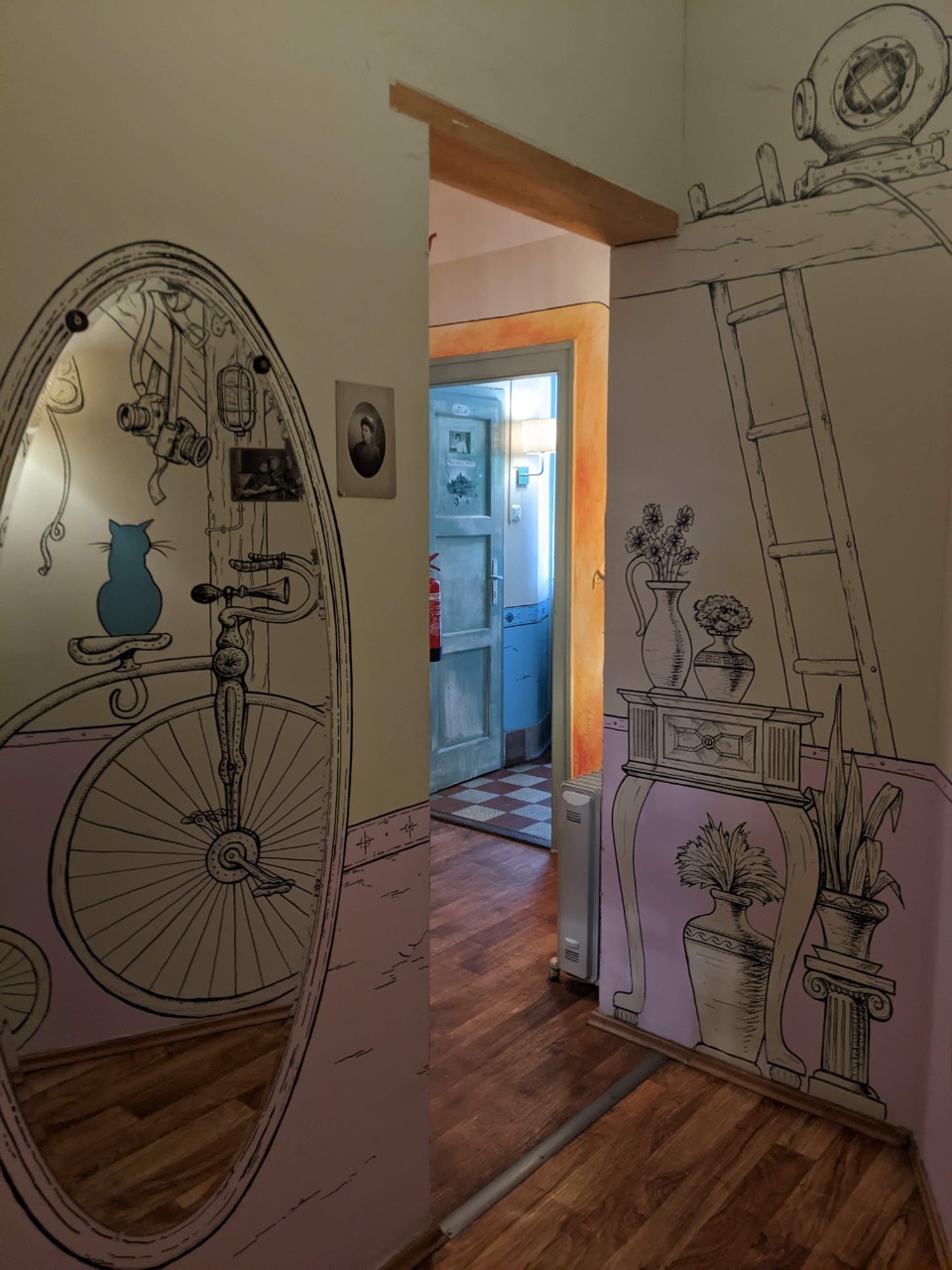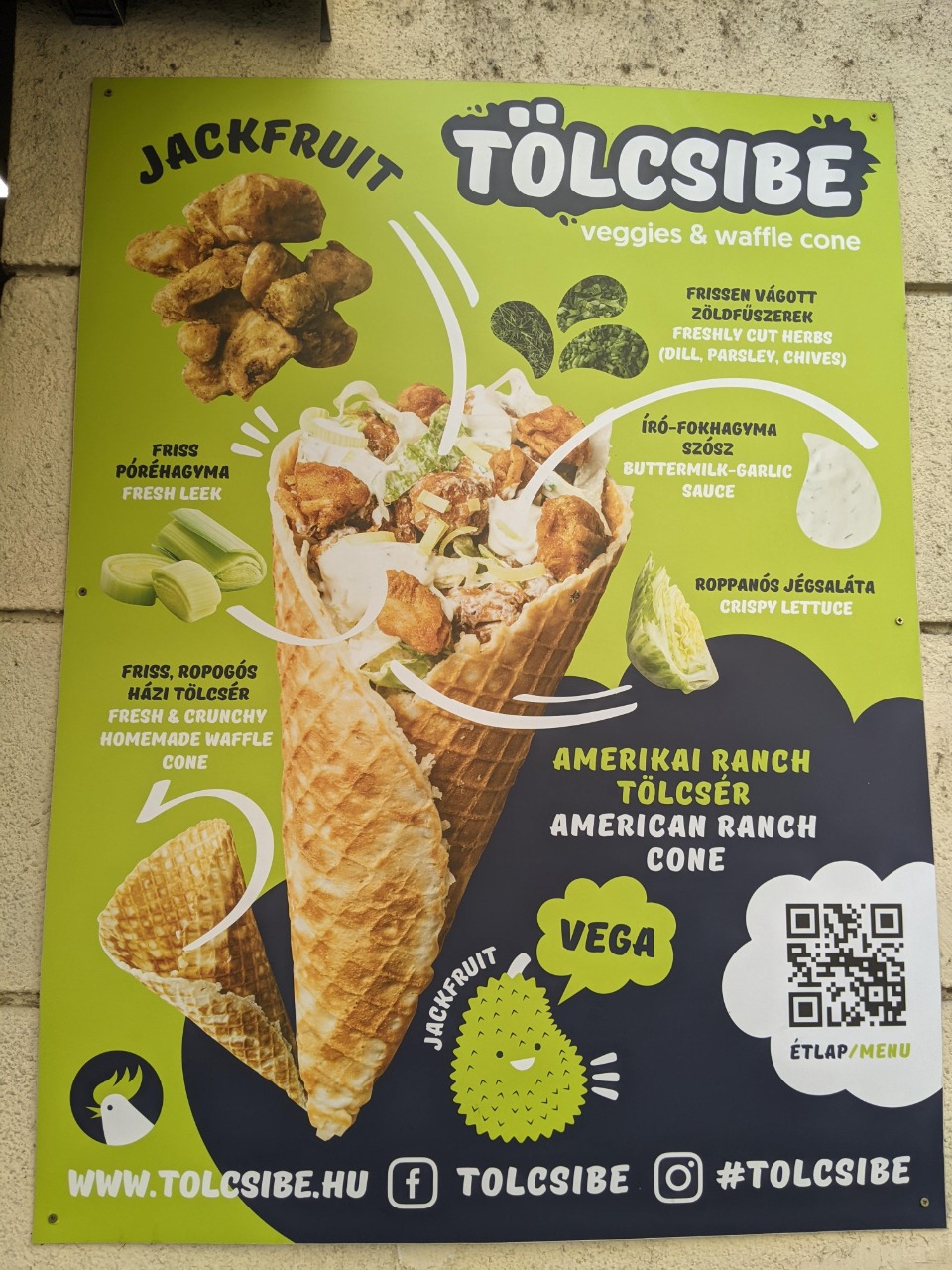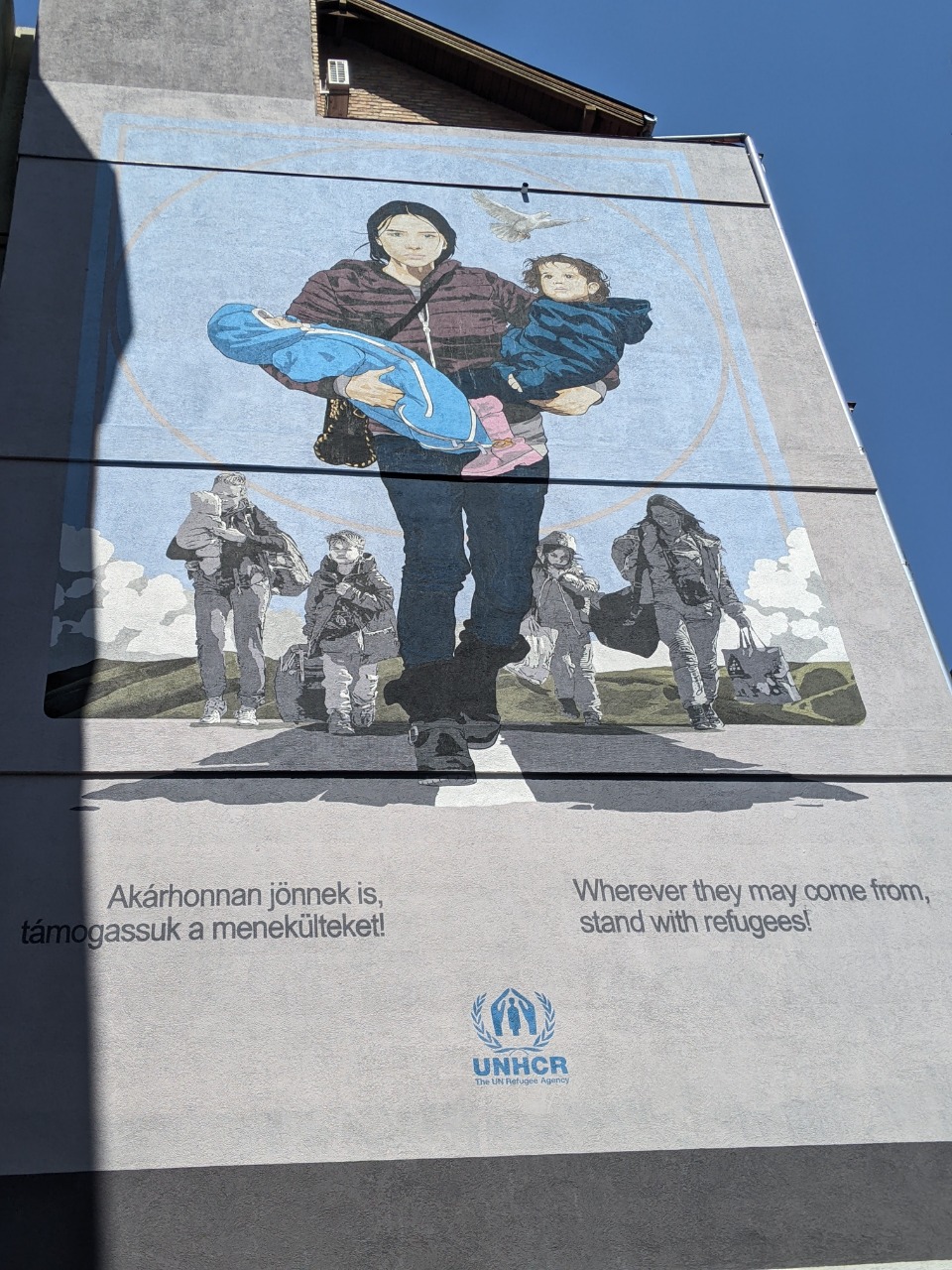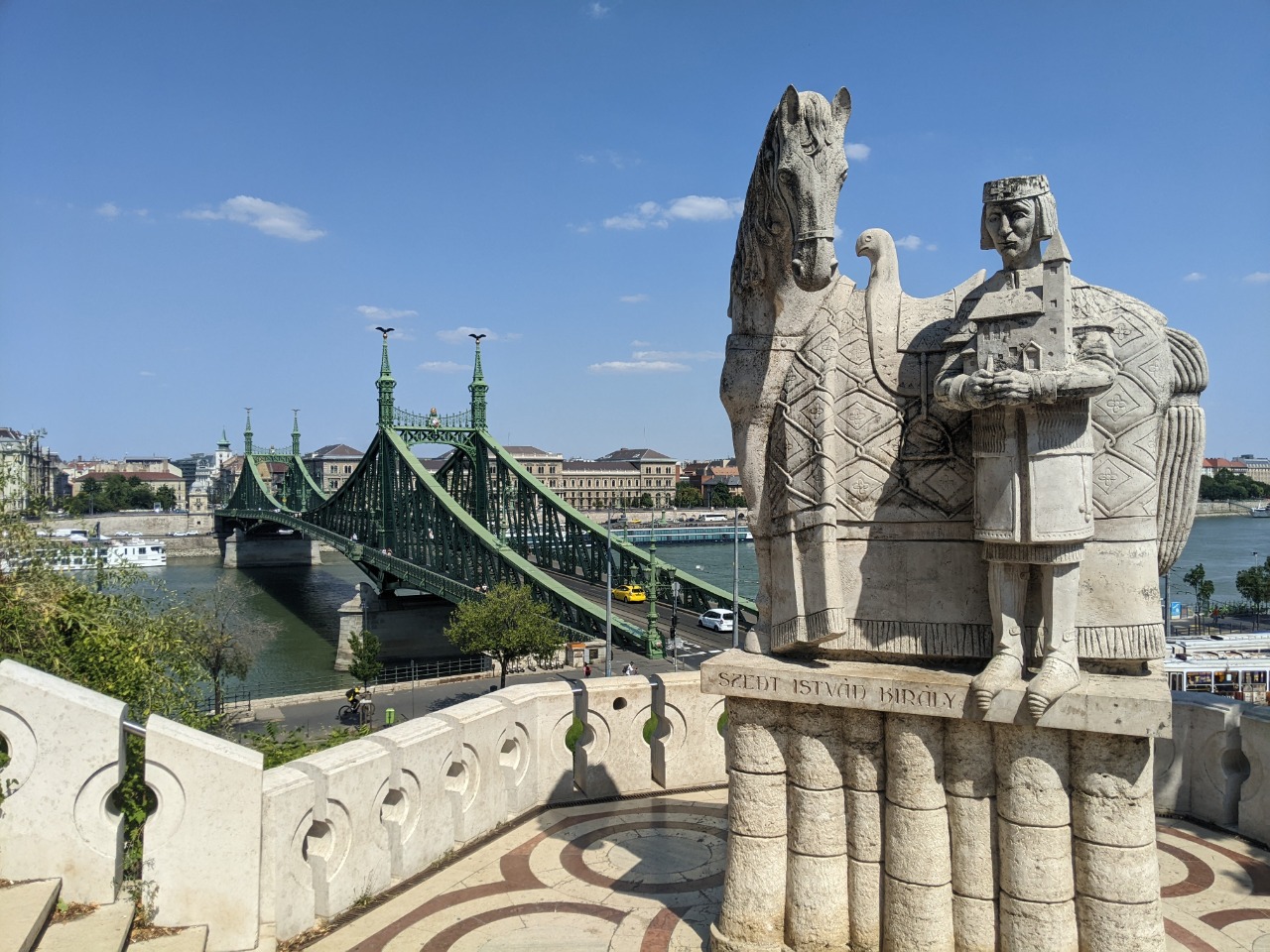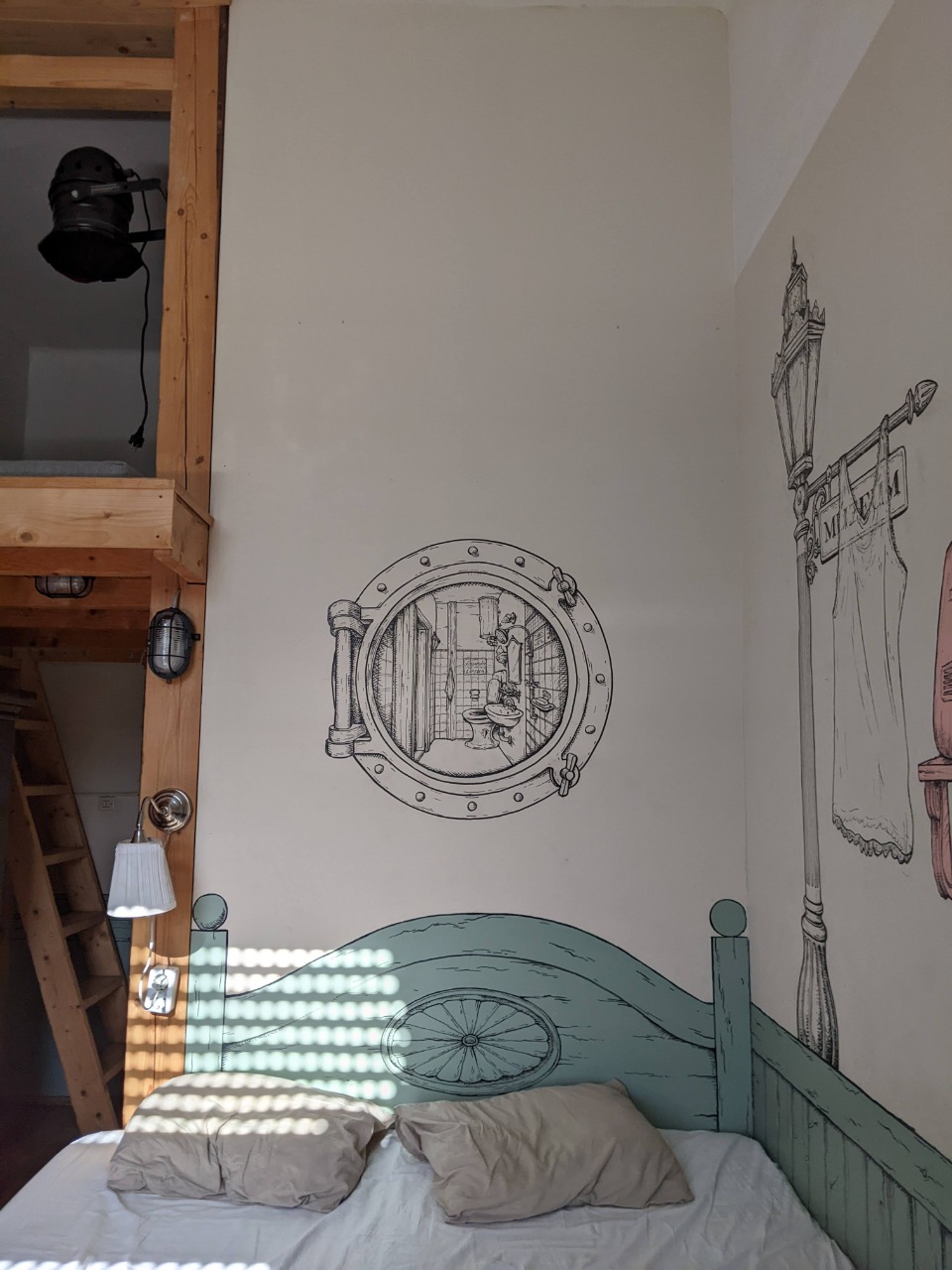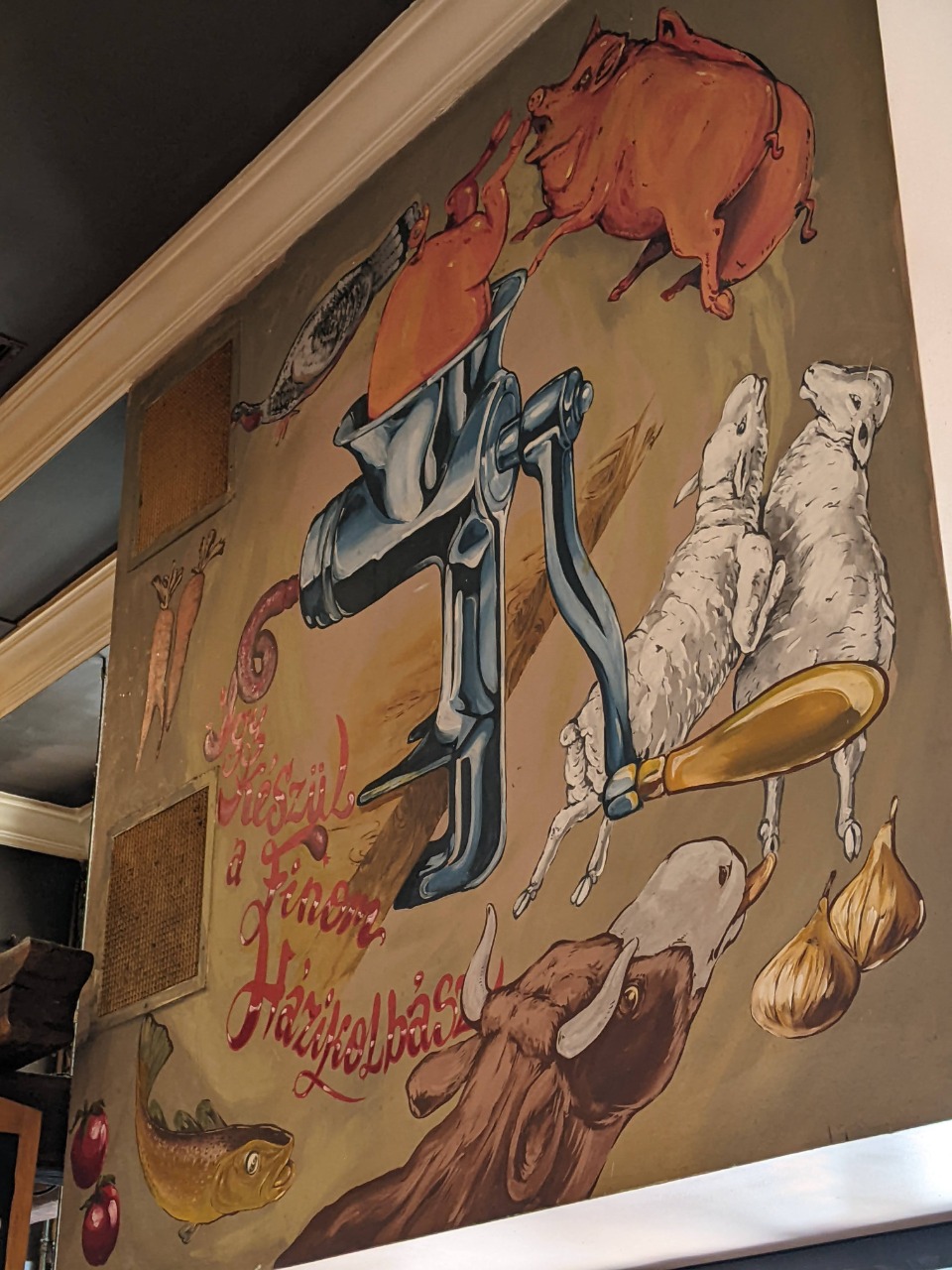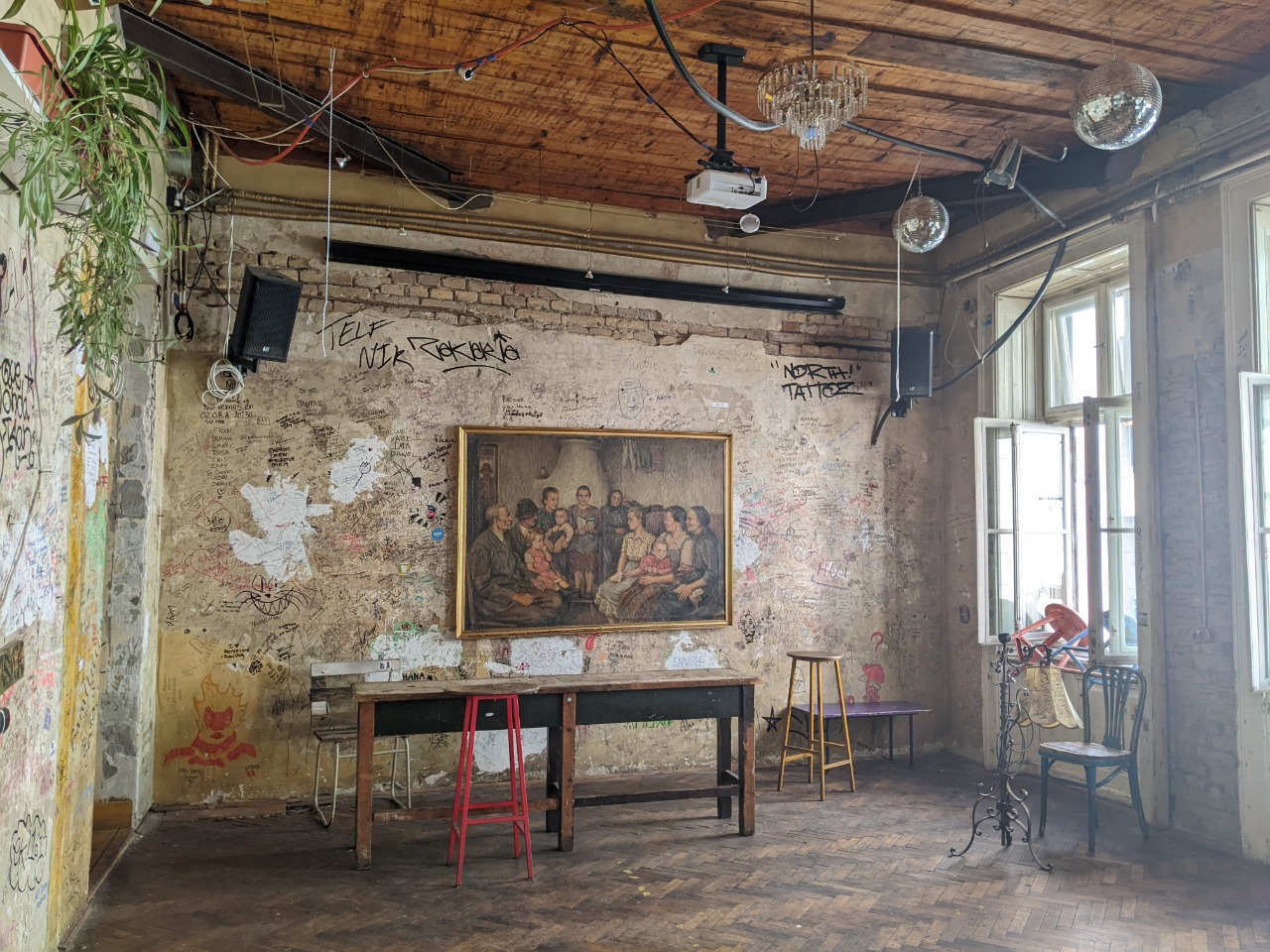 It would be a pretty tall order to find a less pleasant way to exit Budapest than that which had brought me hence, but we rose to the challenge. We concluded fairly early in the day that we would take the overnight train across the Romanian border to Simeria, and we would buy seats for $22 because the $48 beds seemed needlessly expensive. I didn't buy the tickets online because I figured we could just pick them up at the station ticket windows. But when we arrived at the station around 9, a solid hour before our scheduled departure, the staff had already gone home for the night. All that remained was a folding table marked "Information" with a particularly affable vested guy, who confidently assured us that we could buy a ticket onboard.

When our train eventually arrived, 30 minutes behind schedule, we approached a car attendant to inquire about buying tickets, but she seemed extremely distraught that we would even suggest such a thing, and stormed off, angrily mumbling to herself in Hungarian as she went. We shrugged and boarded anyway, and joined a car with an American girl who had arrived there under mysterious circumstances, possibly from somewhere in Switzerland. Our cabin was rounded out by an exceptionally drunk Hungarian man, who could curse fluently in German and Romanian, but didn't speak a word of English. He was eventually able to convey to Maggie, through all manner of pantomimes and grunts, that I should abandon my window seat so that he could put his feet up.

Soon, a new attendant arrived, and pretended to be profoundly surprised and disappointed by our inability to procure tickets ahead of time, and demanded fifty euros from each of us. She was careful to explain that this would only get us as far as the border, and we would have to deal with her Romanian counterpart on the other side. She then left to extract similarly vast sums of money from the Mormons next door.

The border crossing itself was relatively painless, as neither set of police tried to extract bribes or detain us in any way. The Romanian guard was very impressed by my passport and spent several minutes thumbing through the various visas and whistling appreciatively. The drunk guy was not as lucky, and was forcefully removed at some point in the night.

Some hours later, the aforementioned Romanian official arrived and asked where we were headed. He must have concluded that our destination of Simeria was sufficiently close, as he never tried to sell us tickets - but he did demand 210 lei from the other American who was headed to Bucharest. She began to dole out 50s from an impressive stack of euro notes, but he stopped her and dragged her to the cafe to exchange for the correct currency. I'm not sure what happened to her, but we got off at the next stop, without further incident.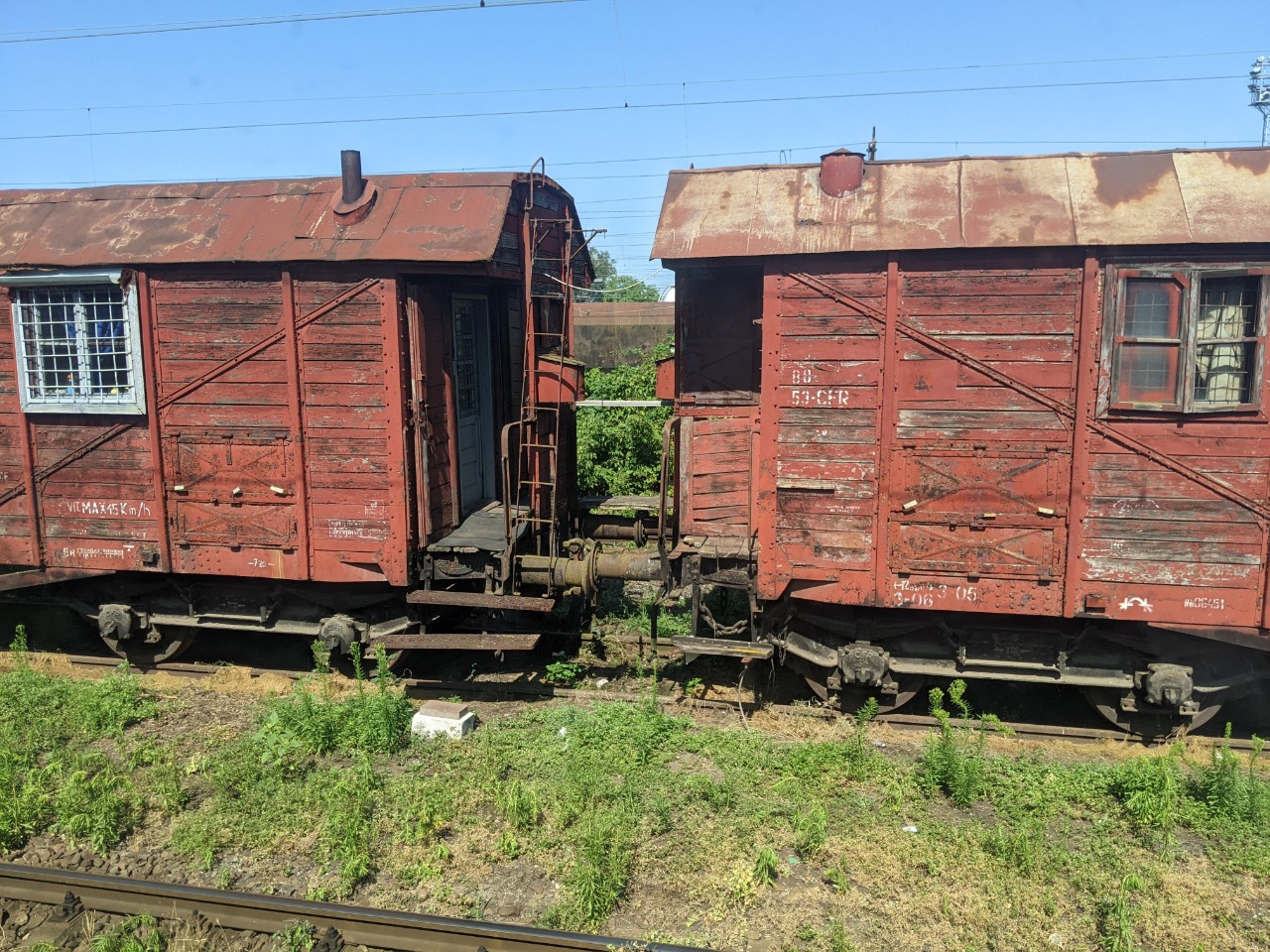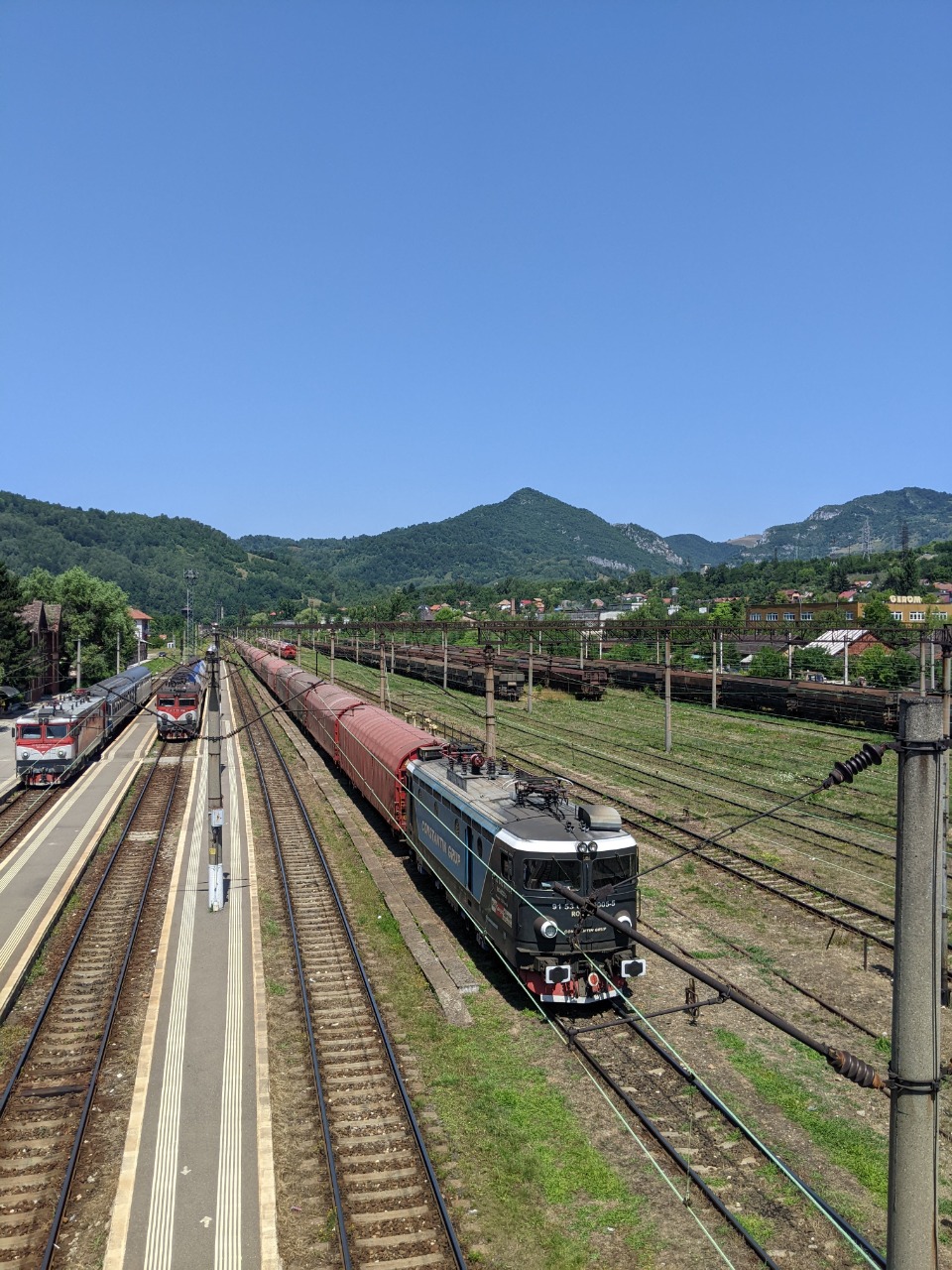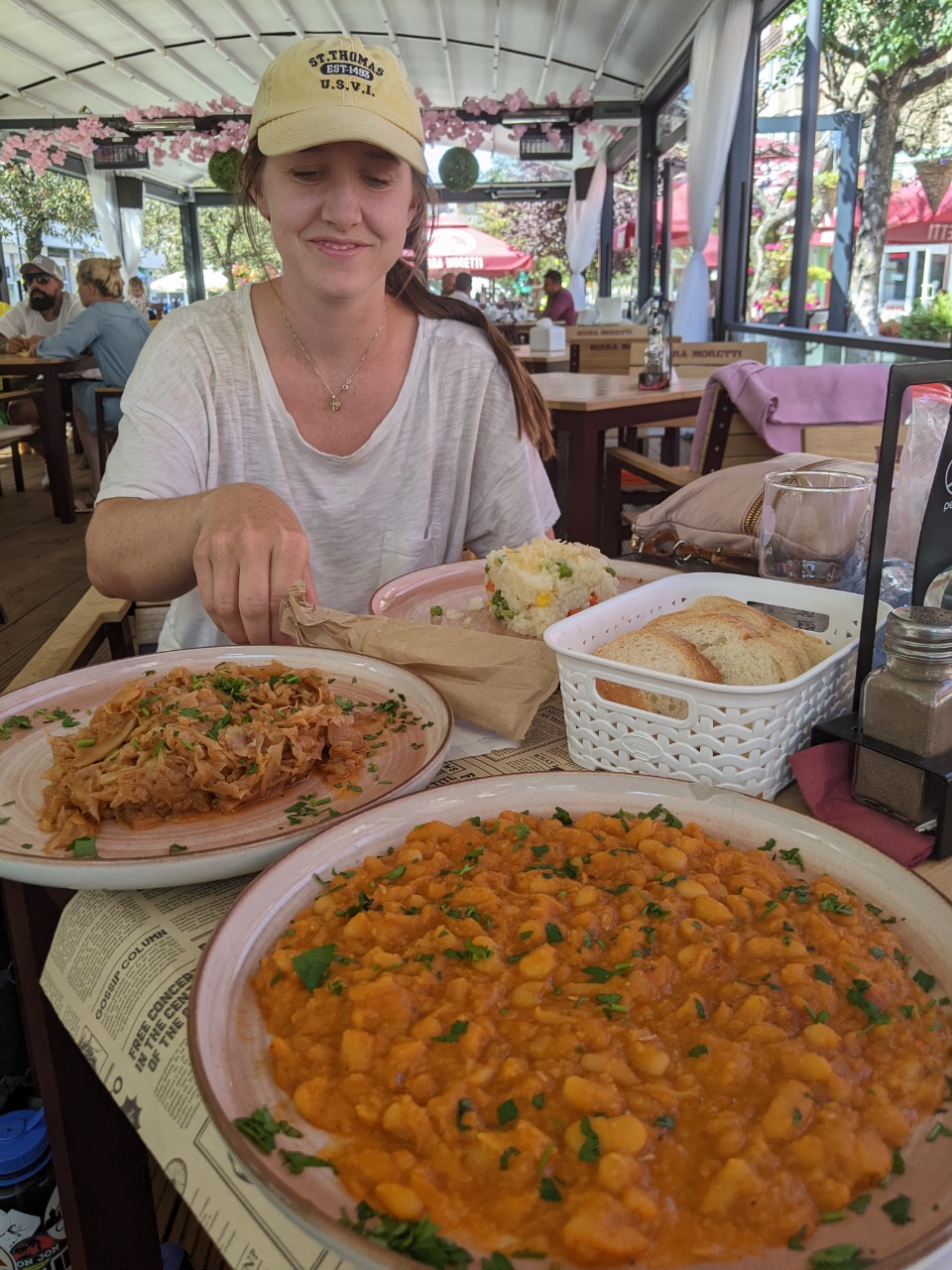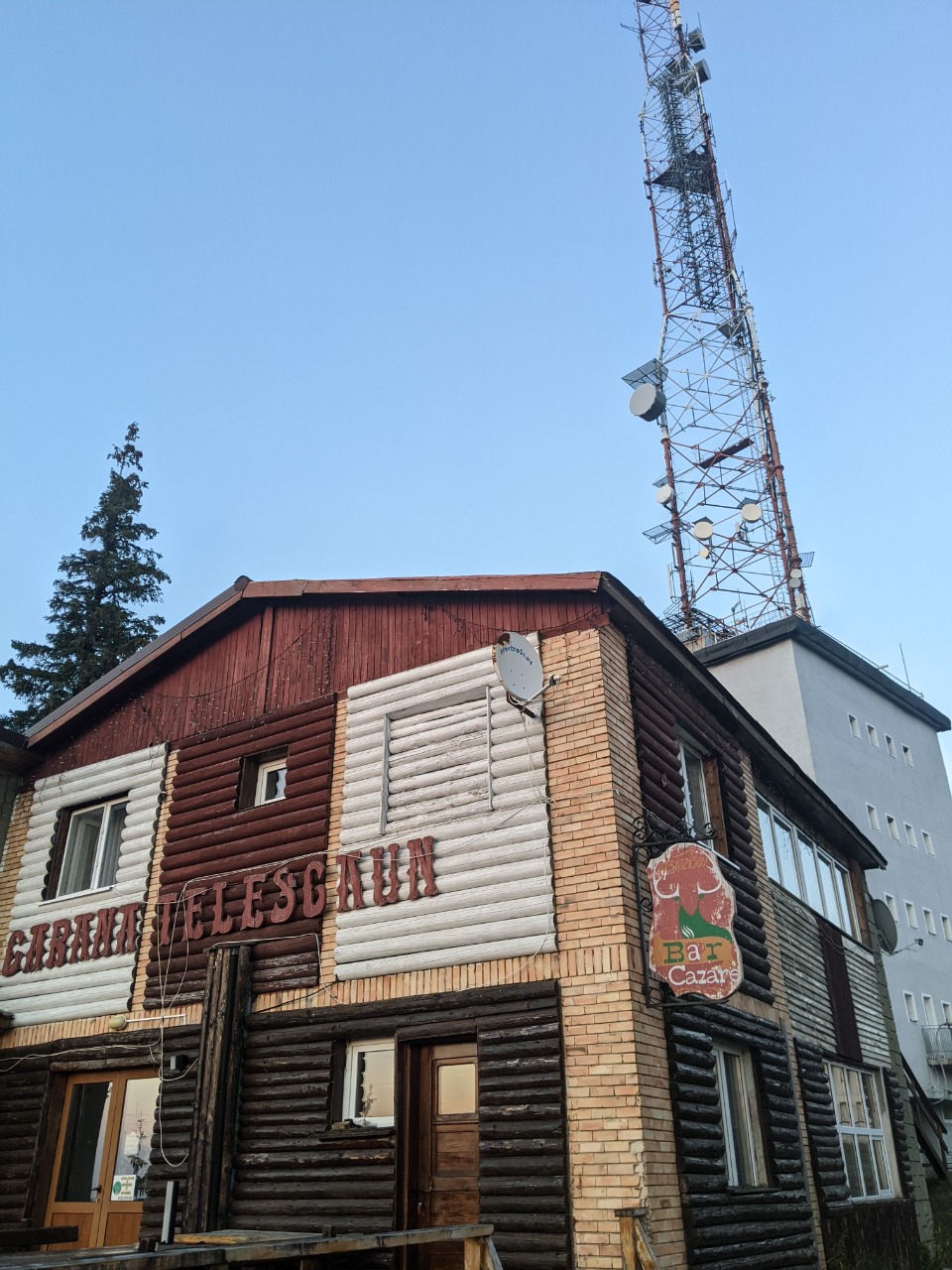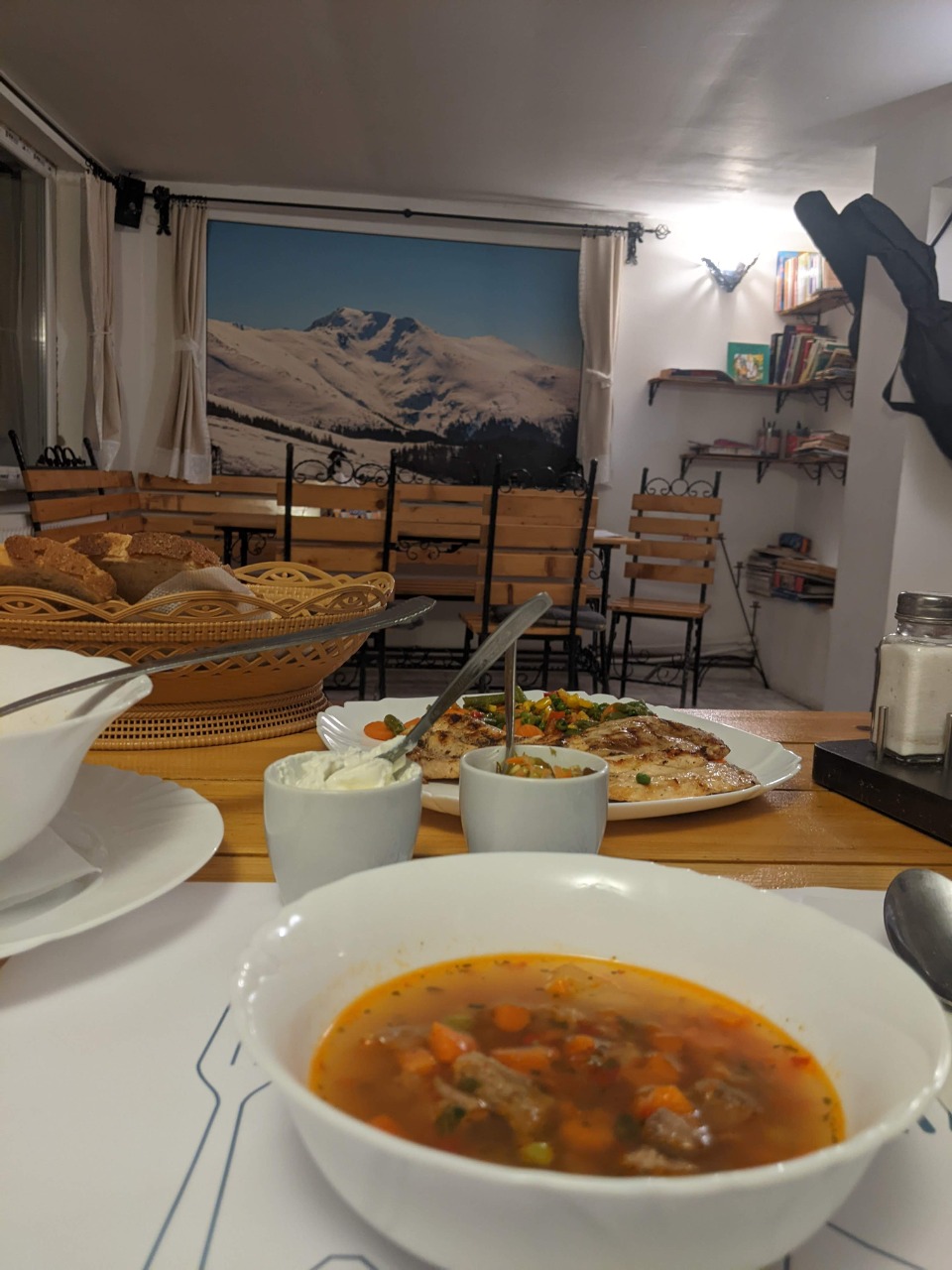 https://www.strava.com/activities/7515214588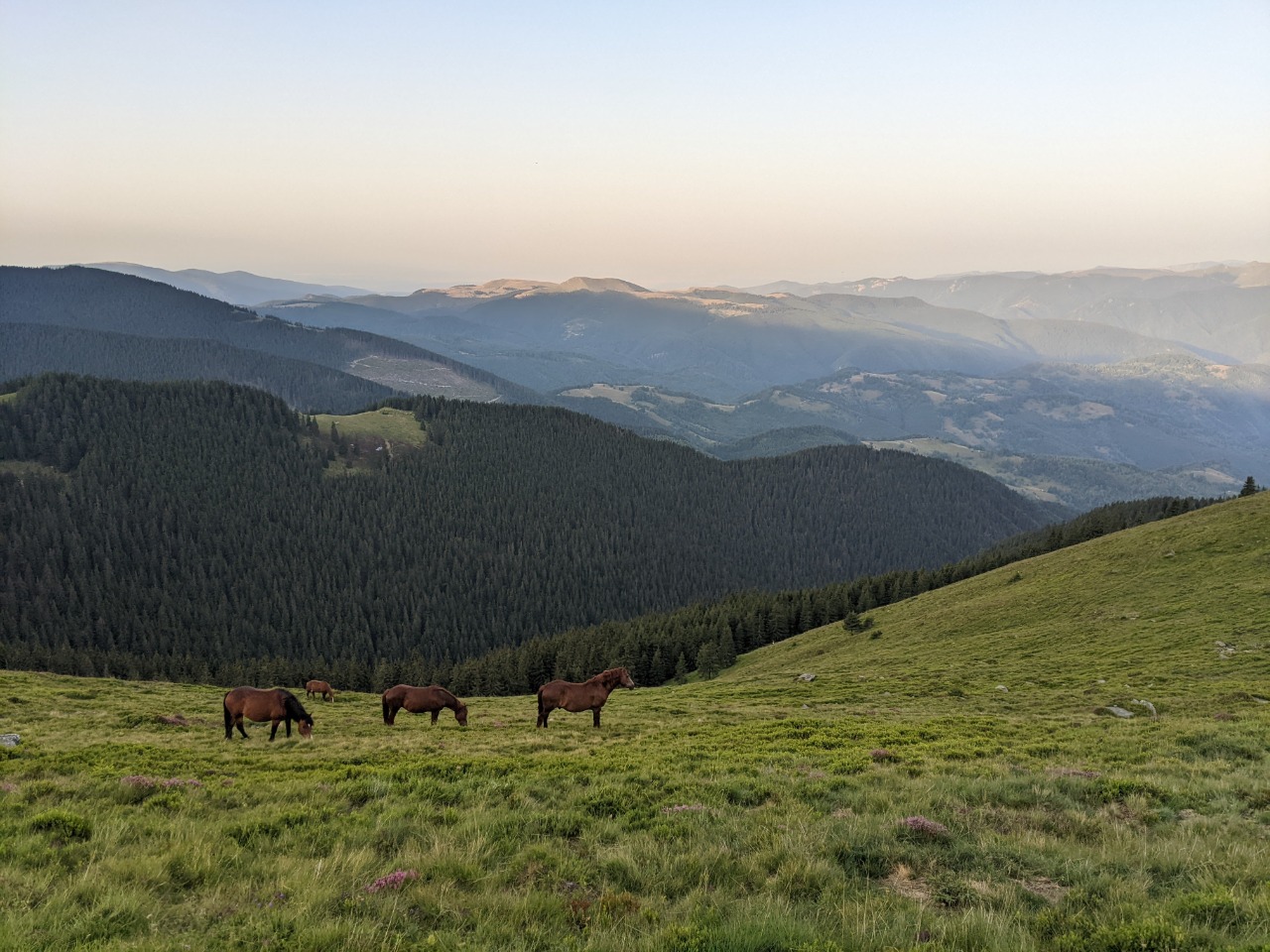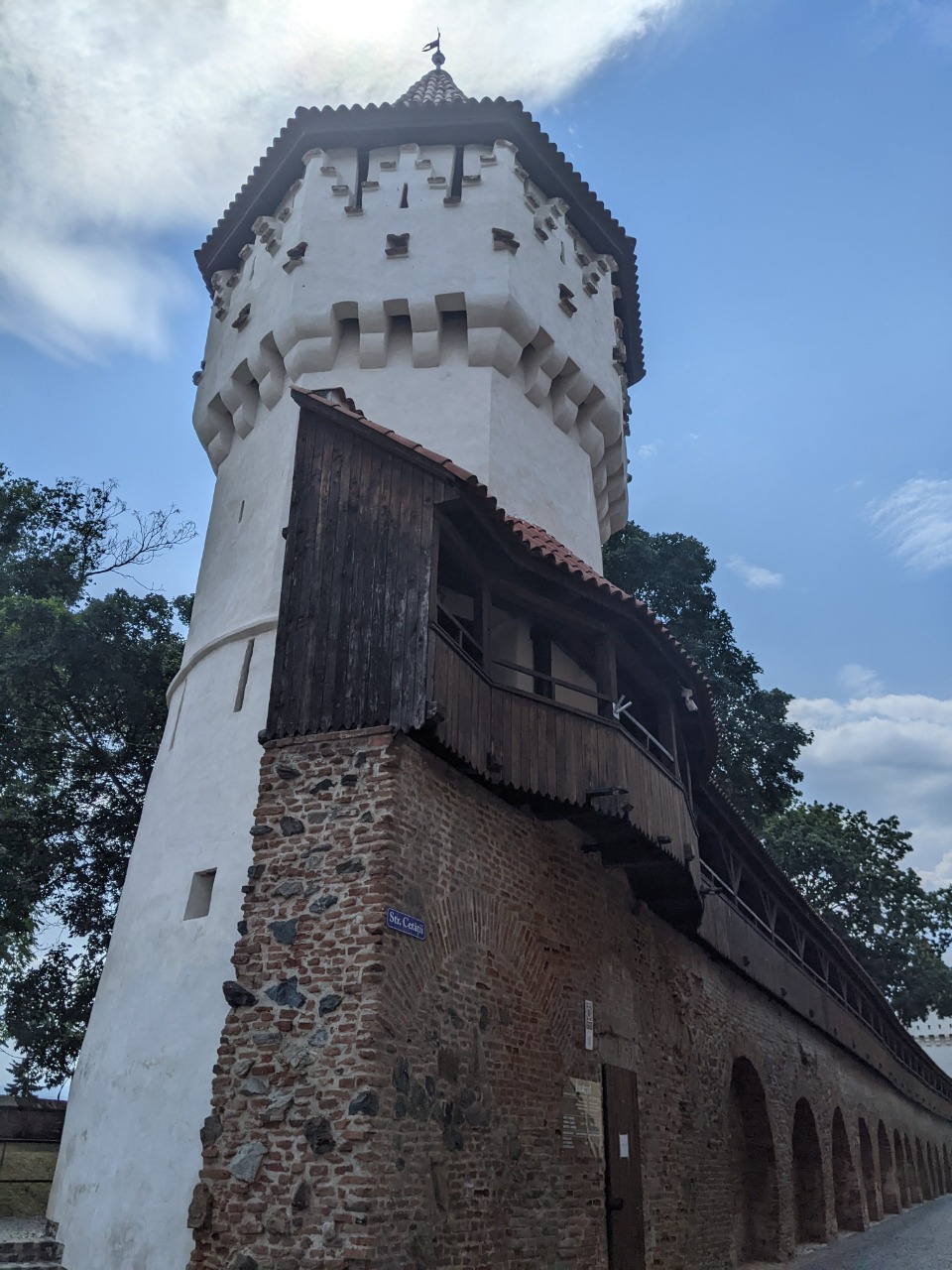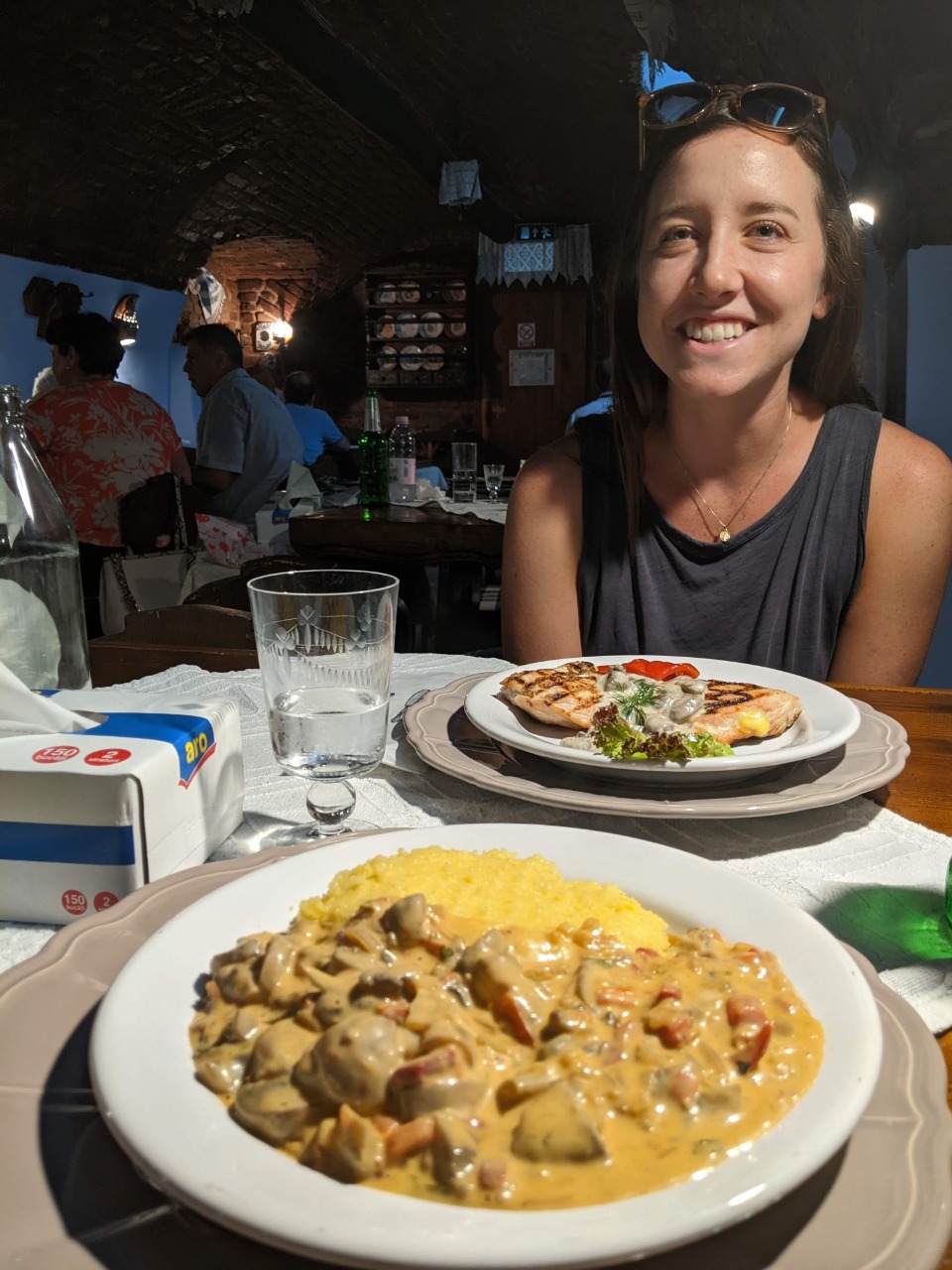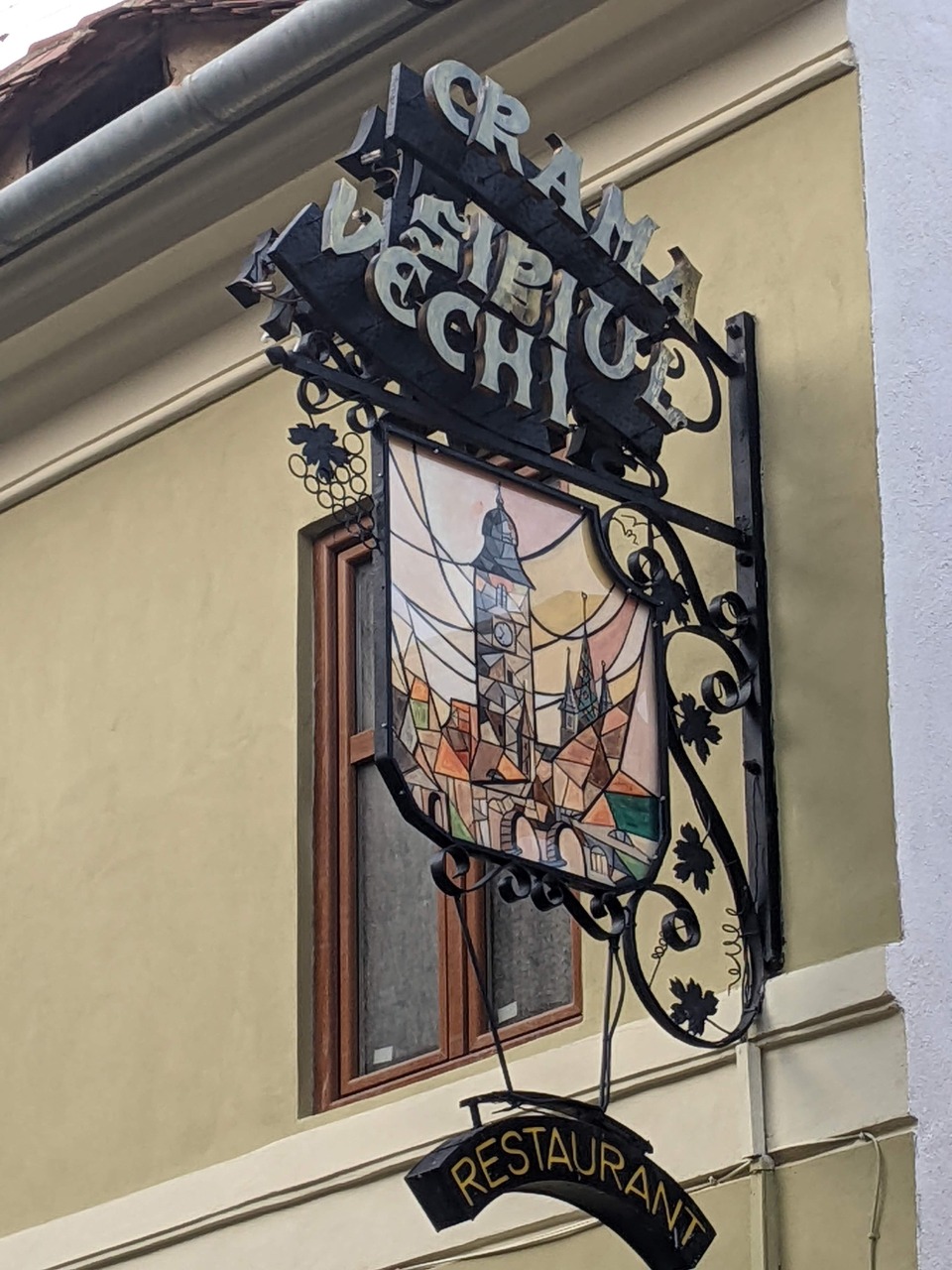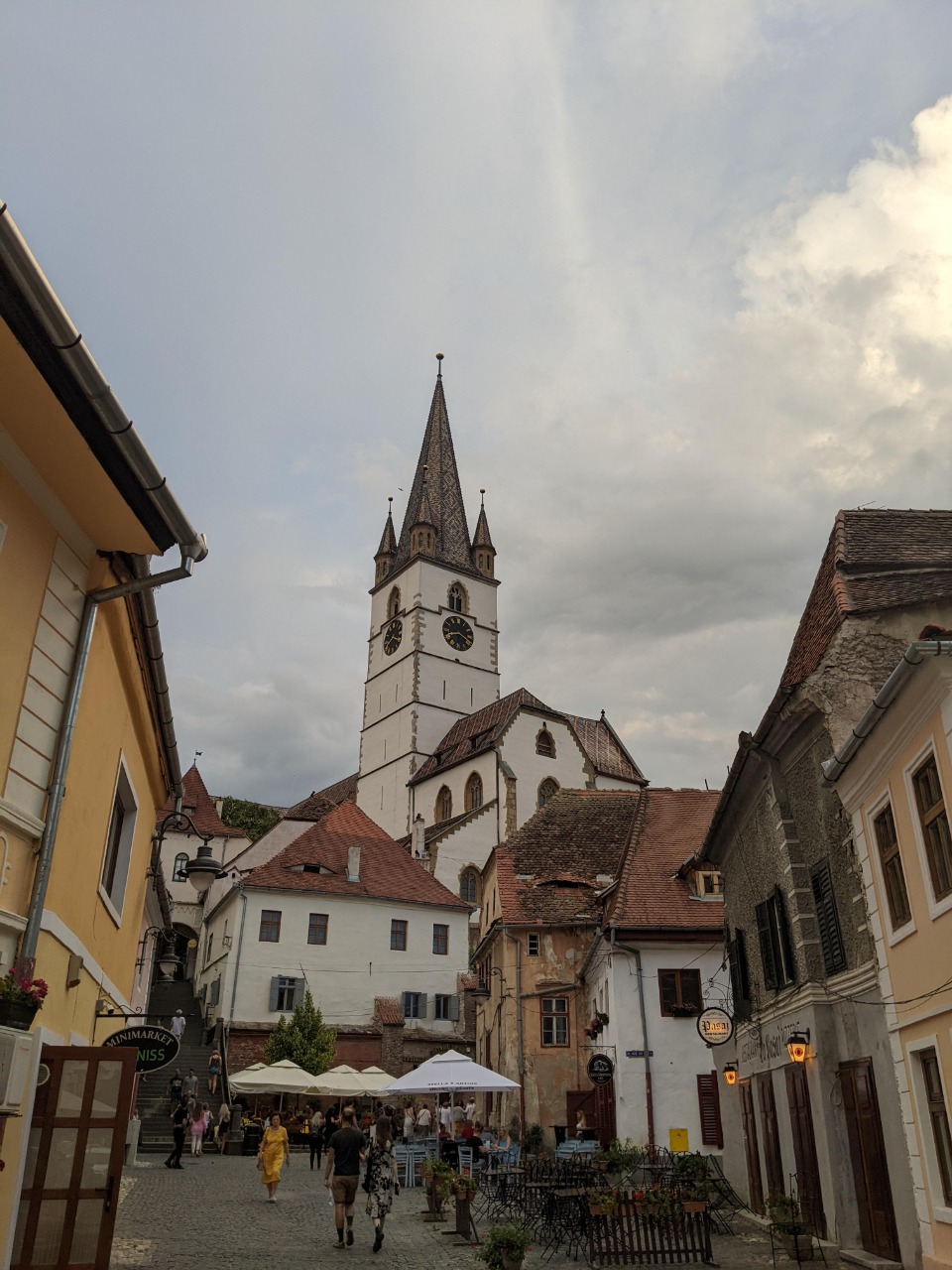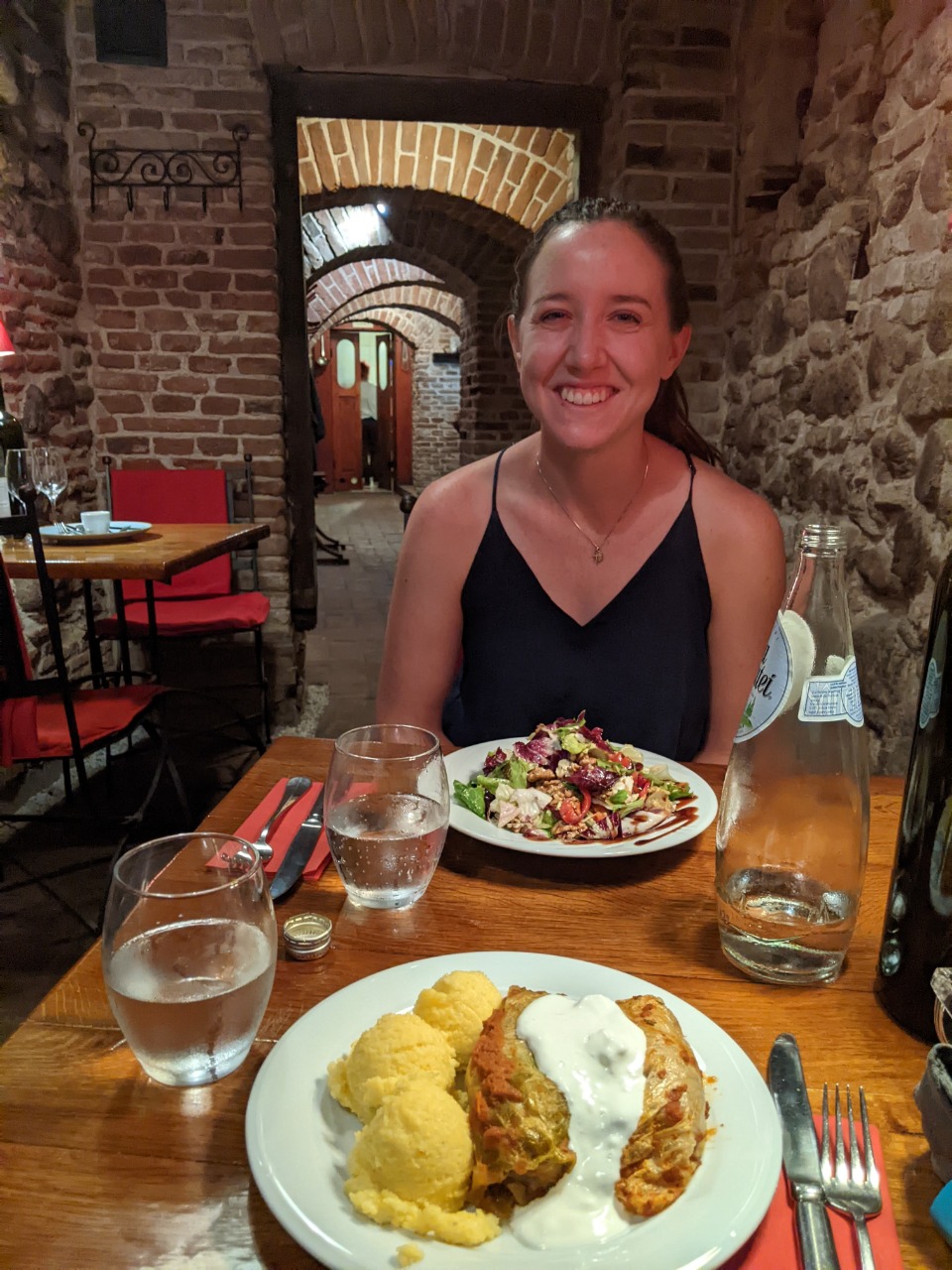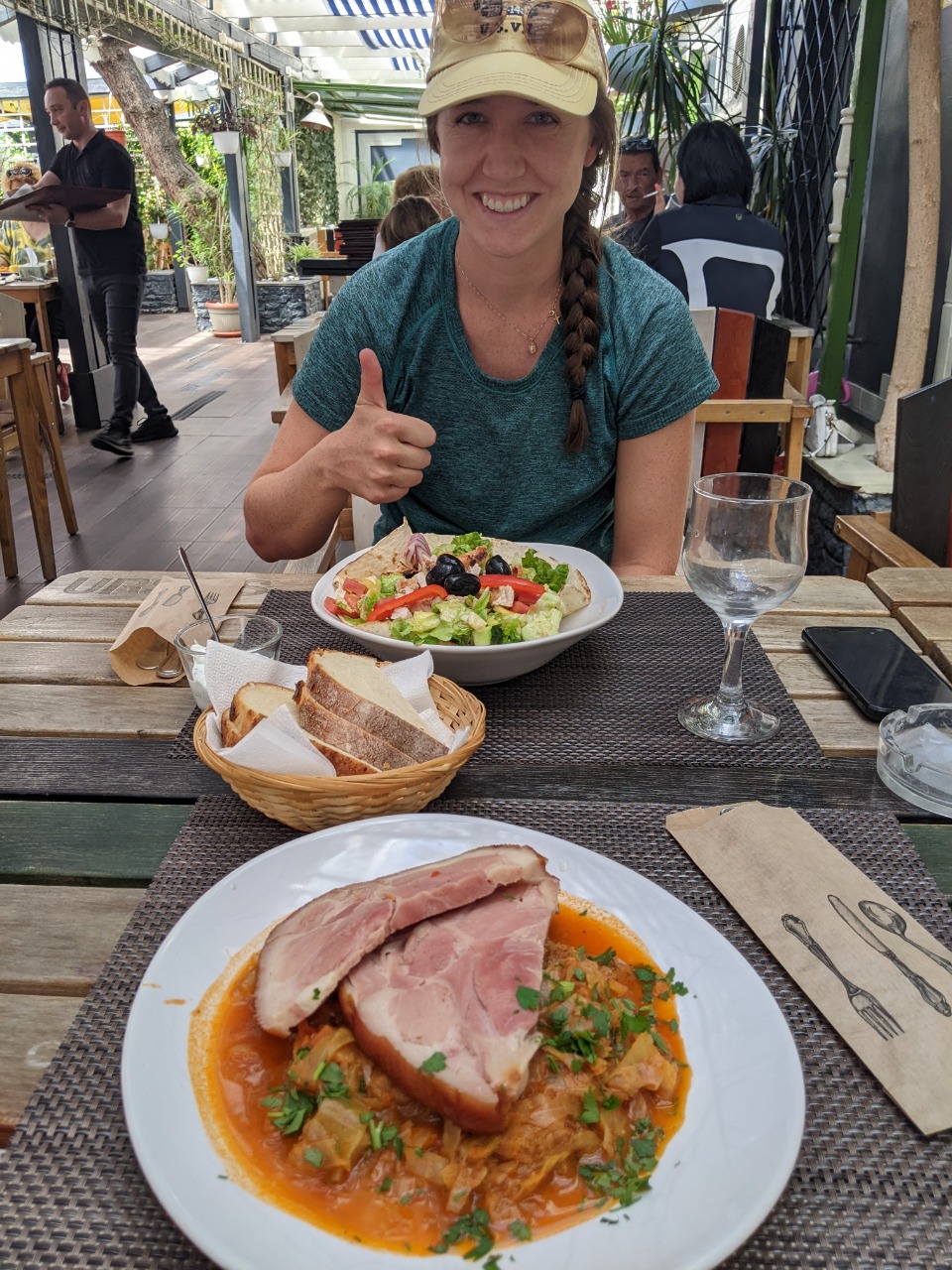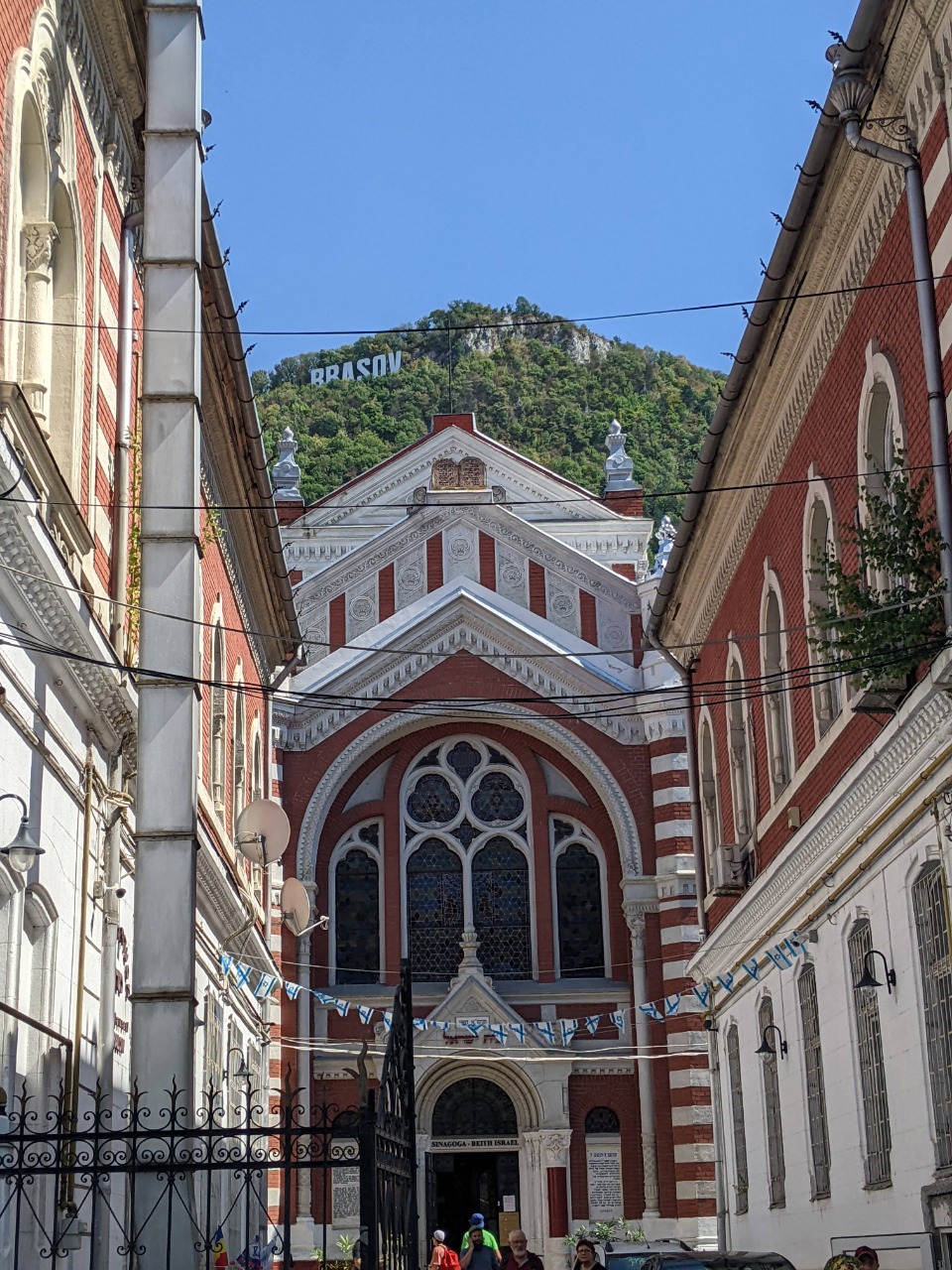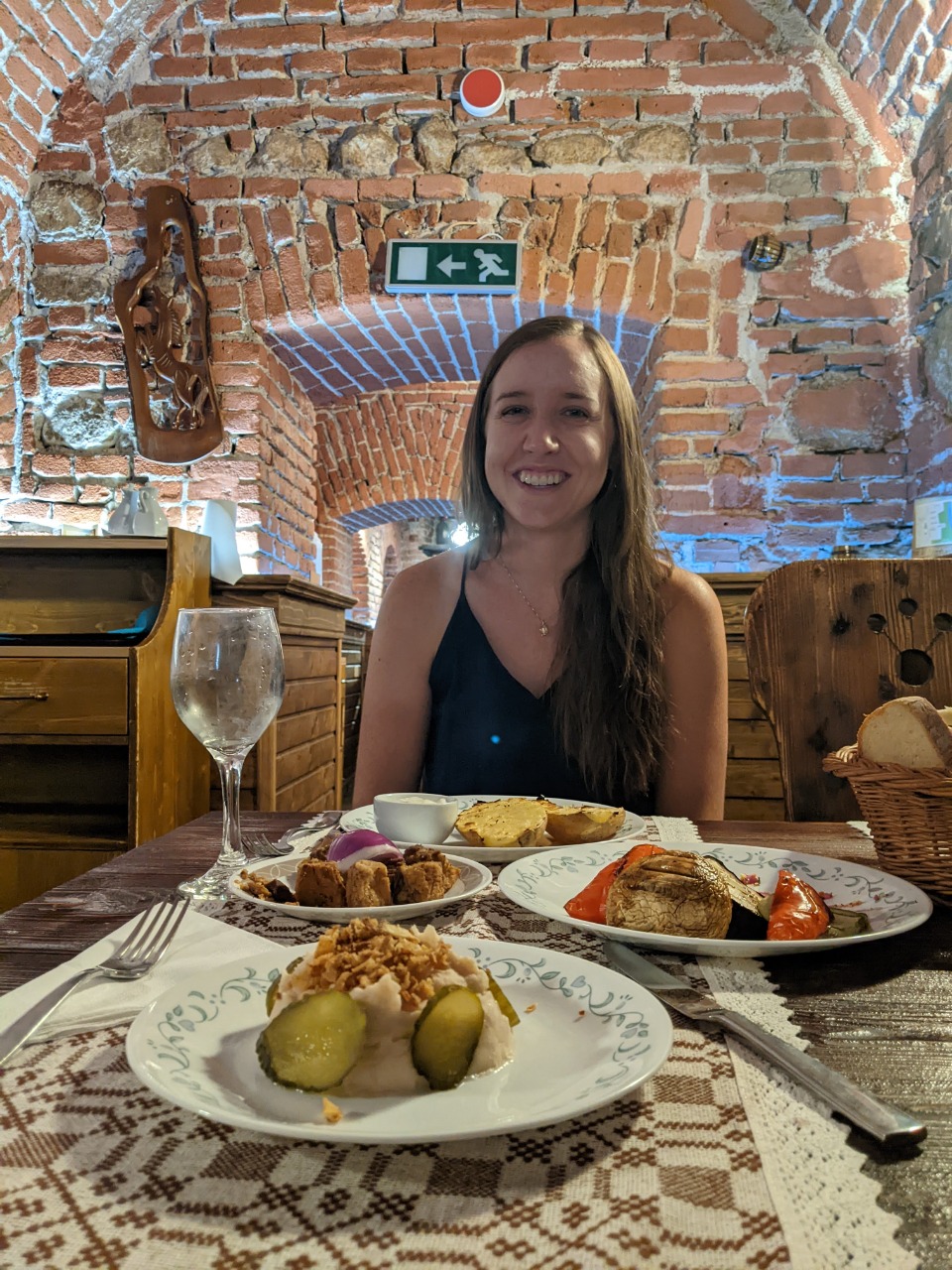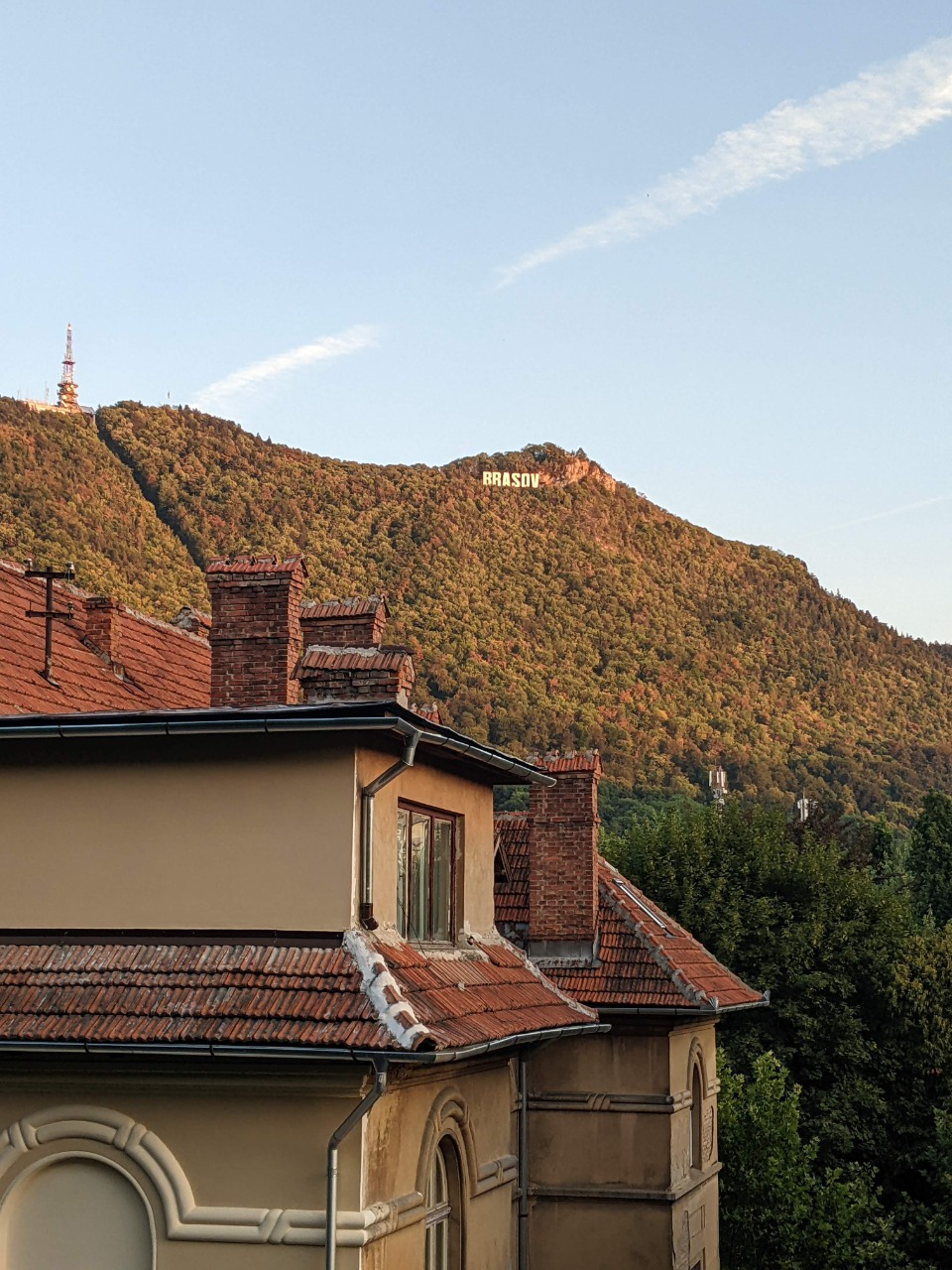 https://www.strava.com/activities/7530973625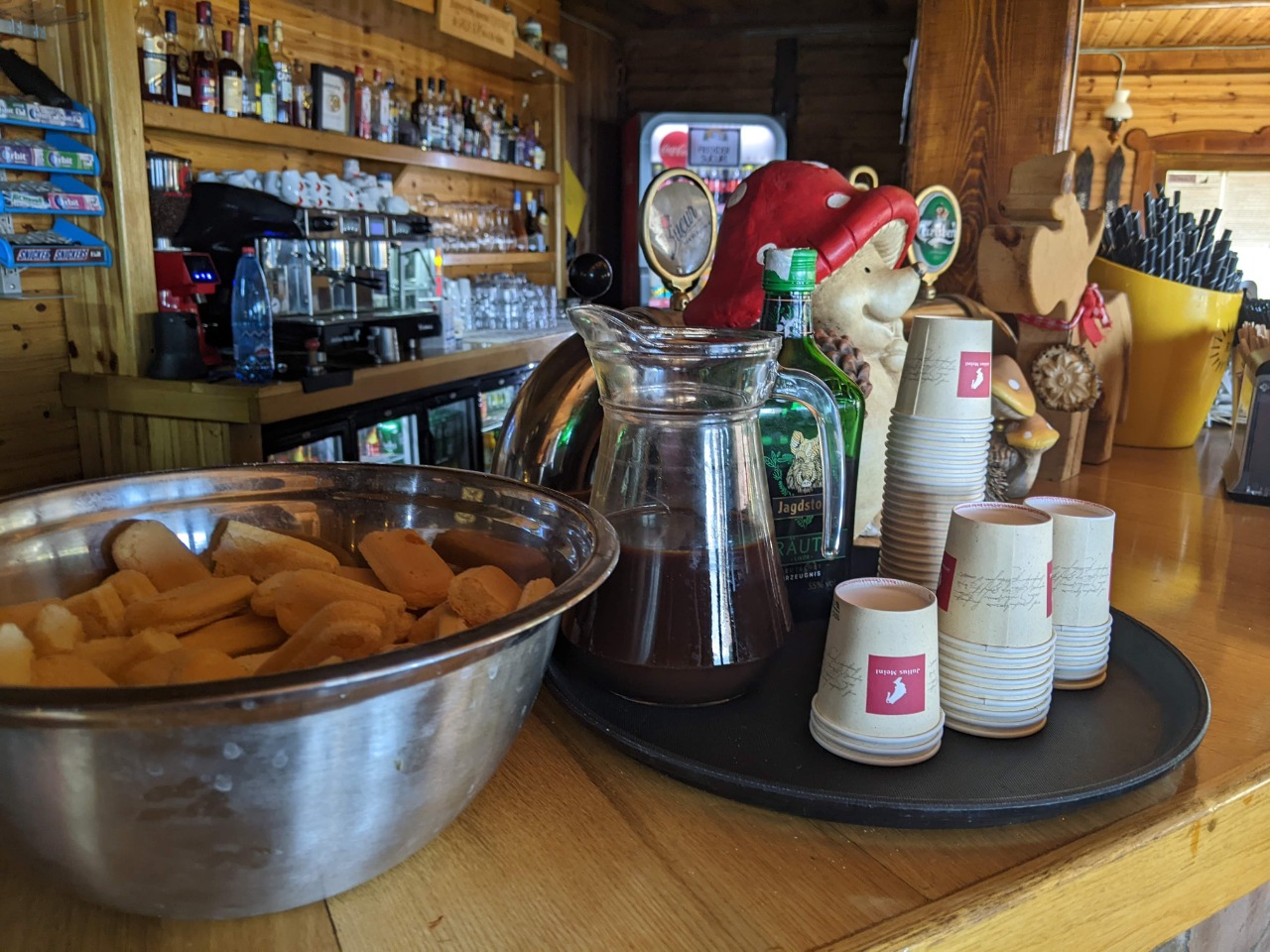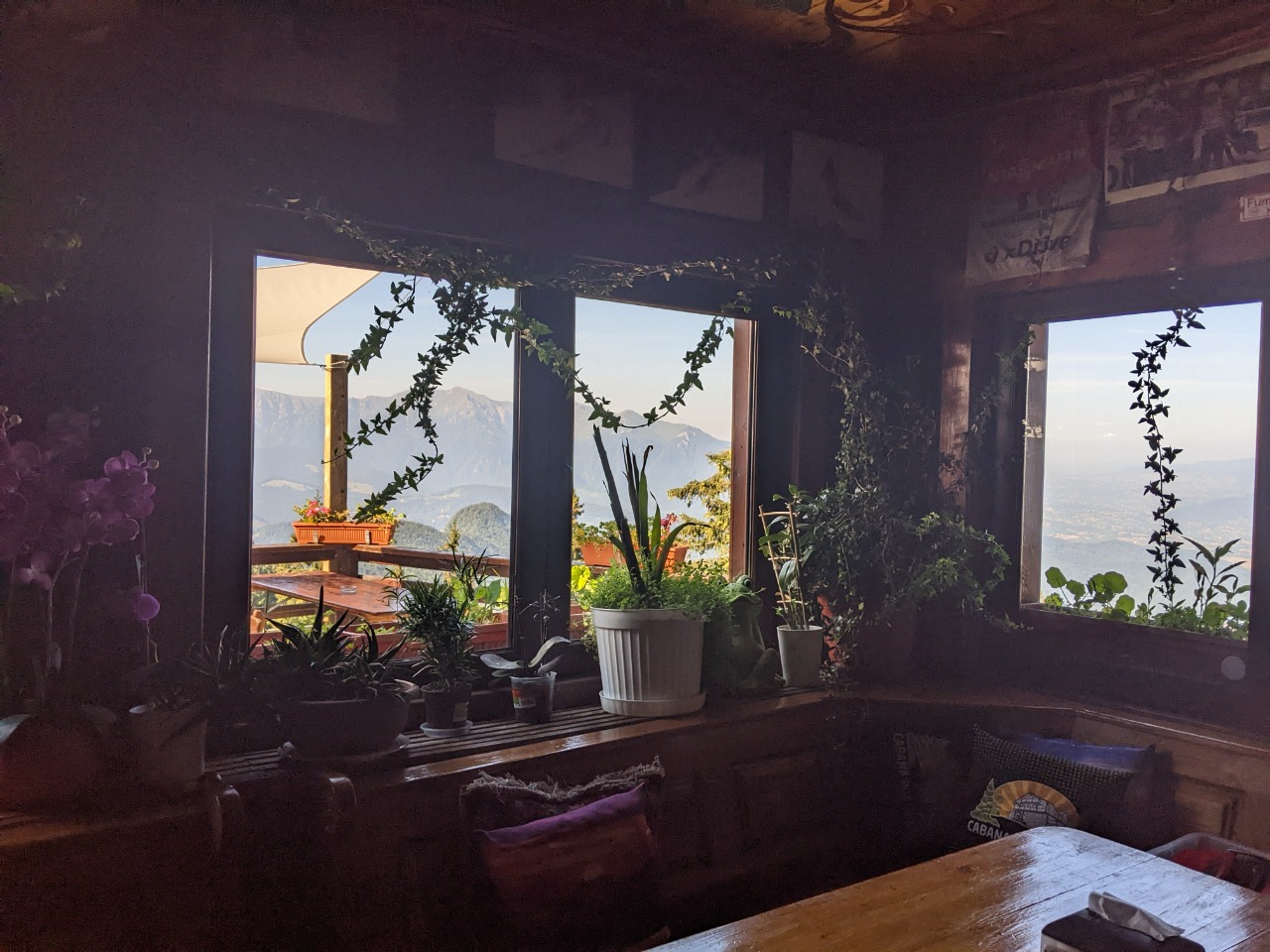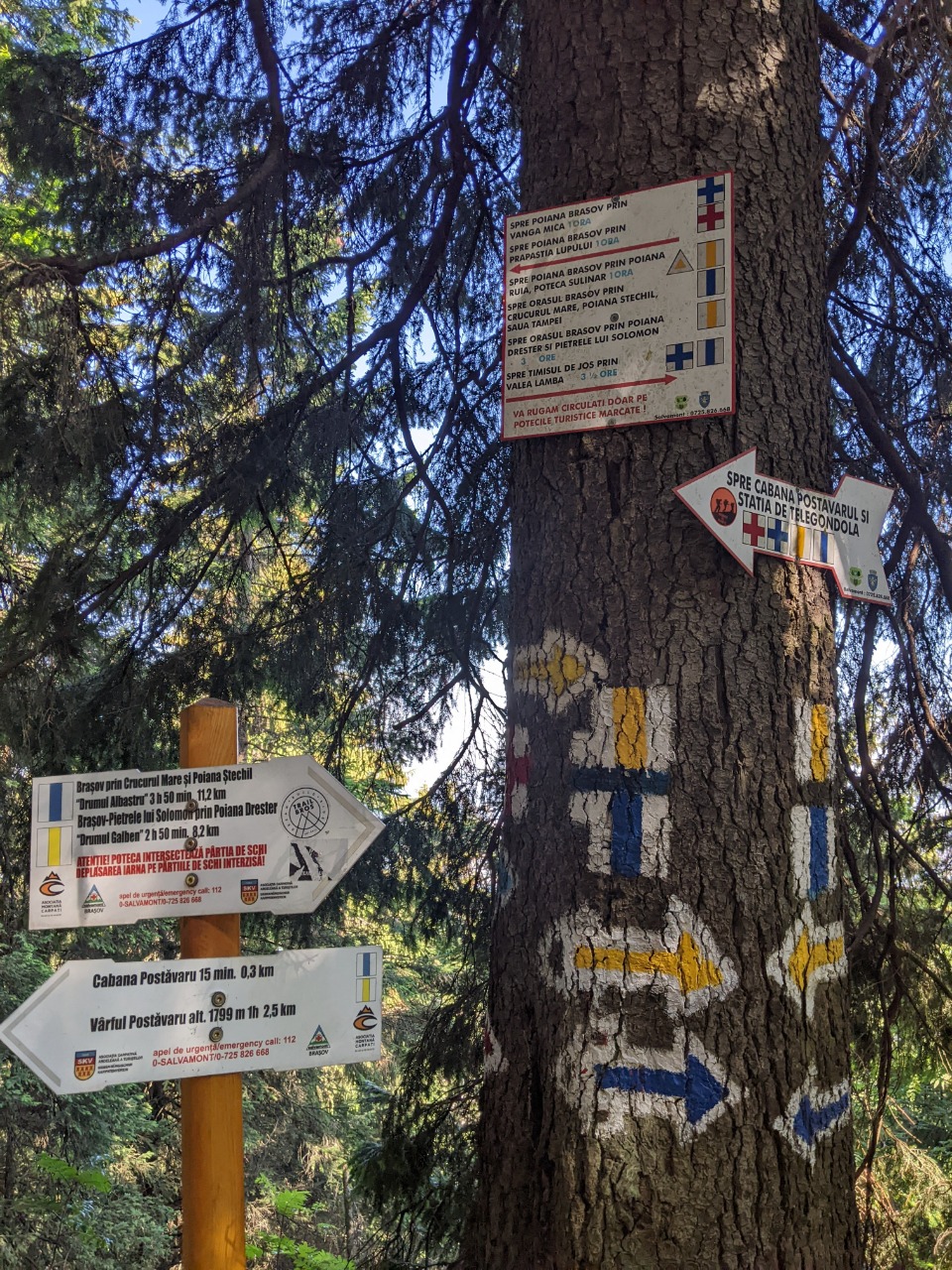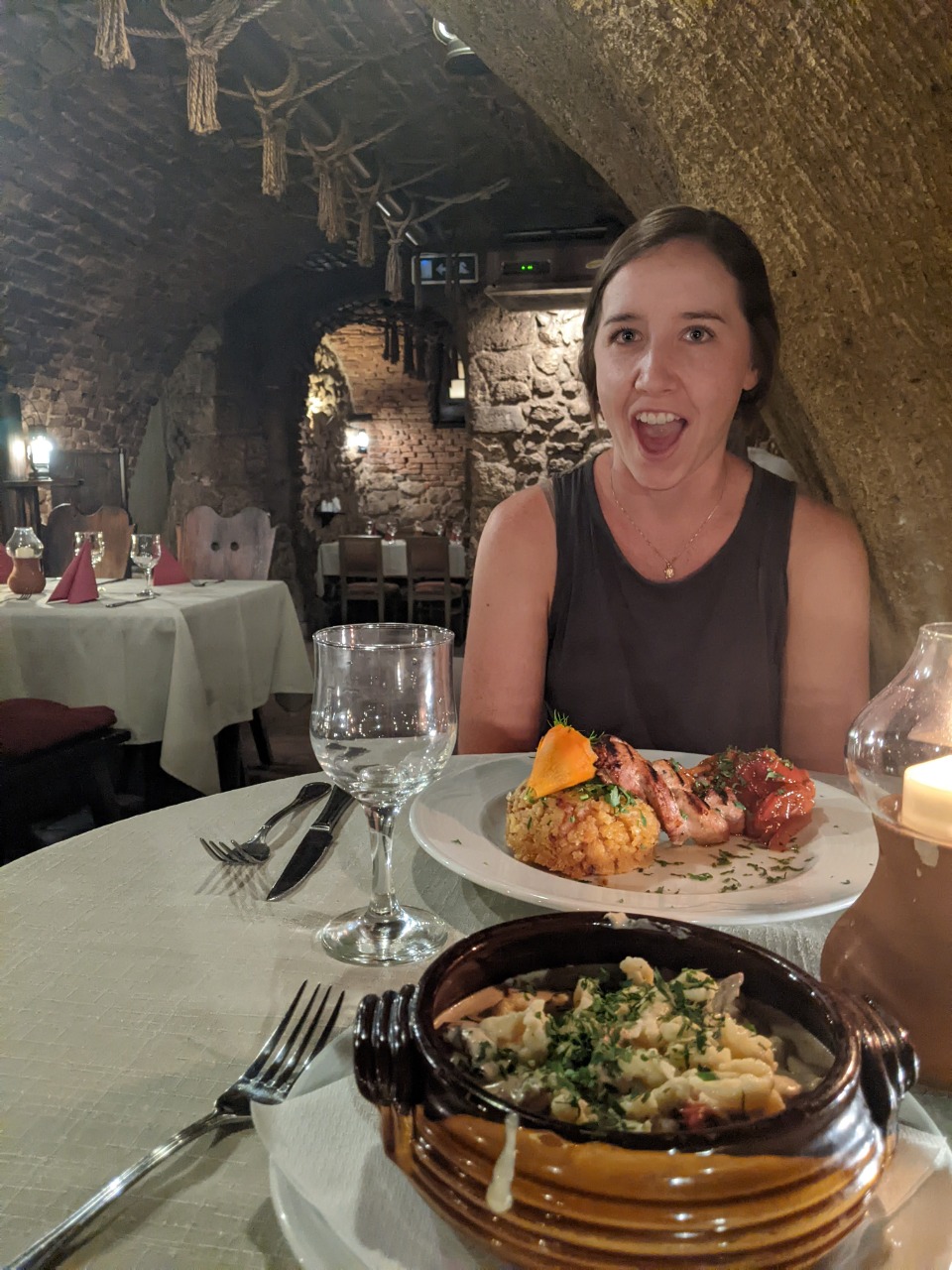 https://www.strava.com/activities/7537008344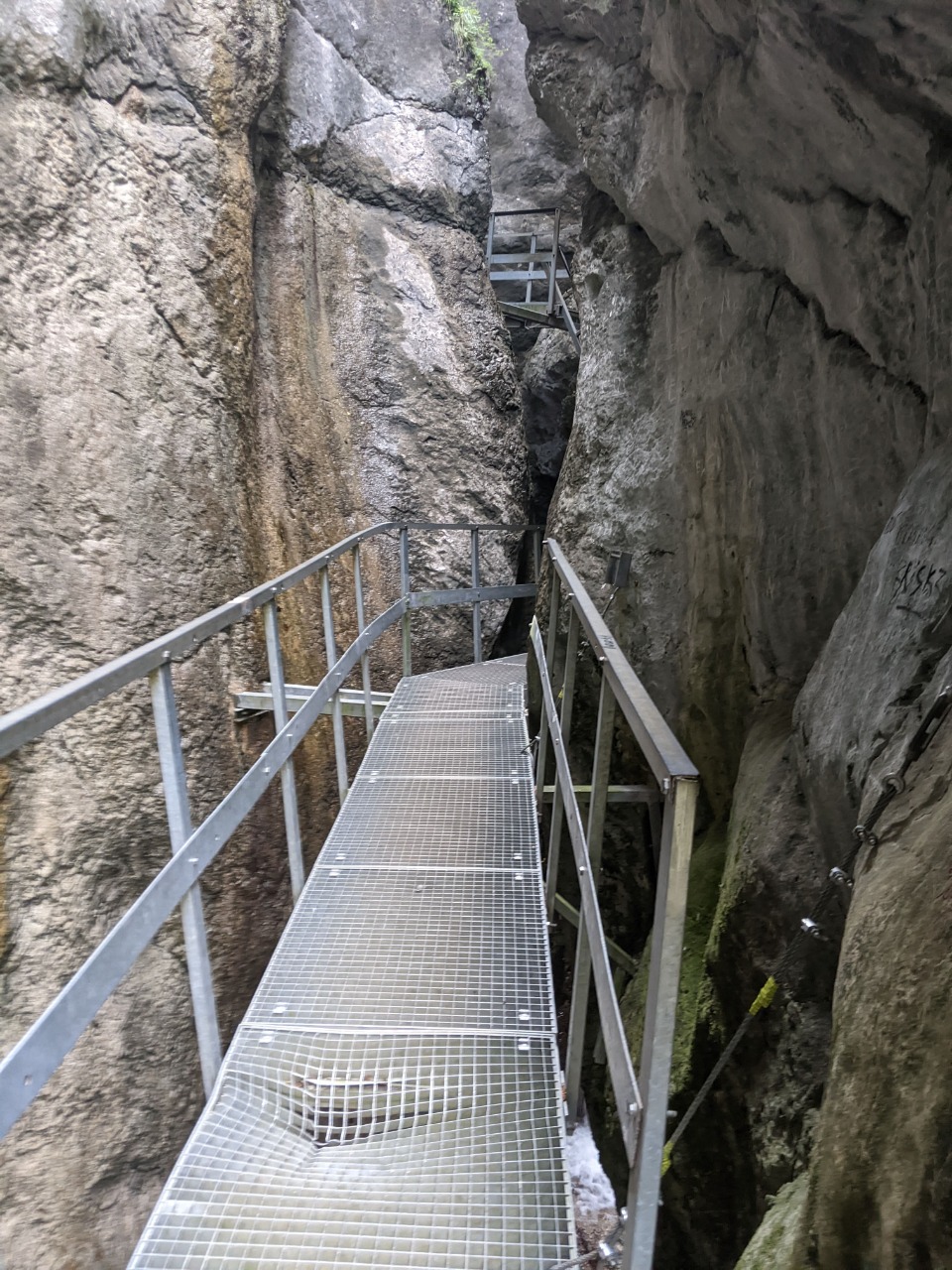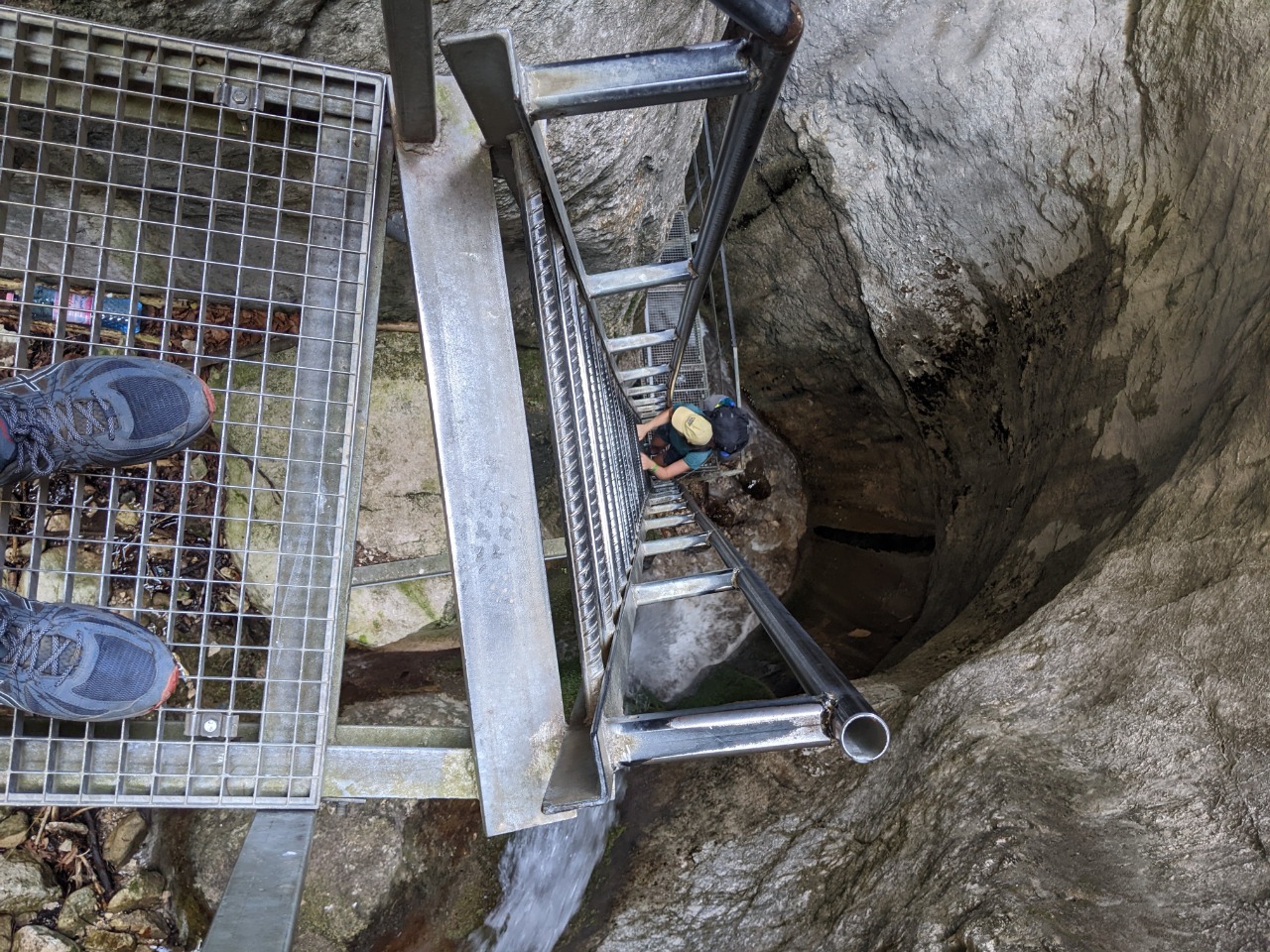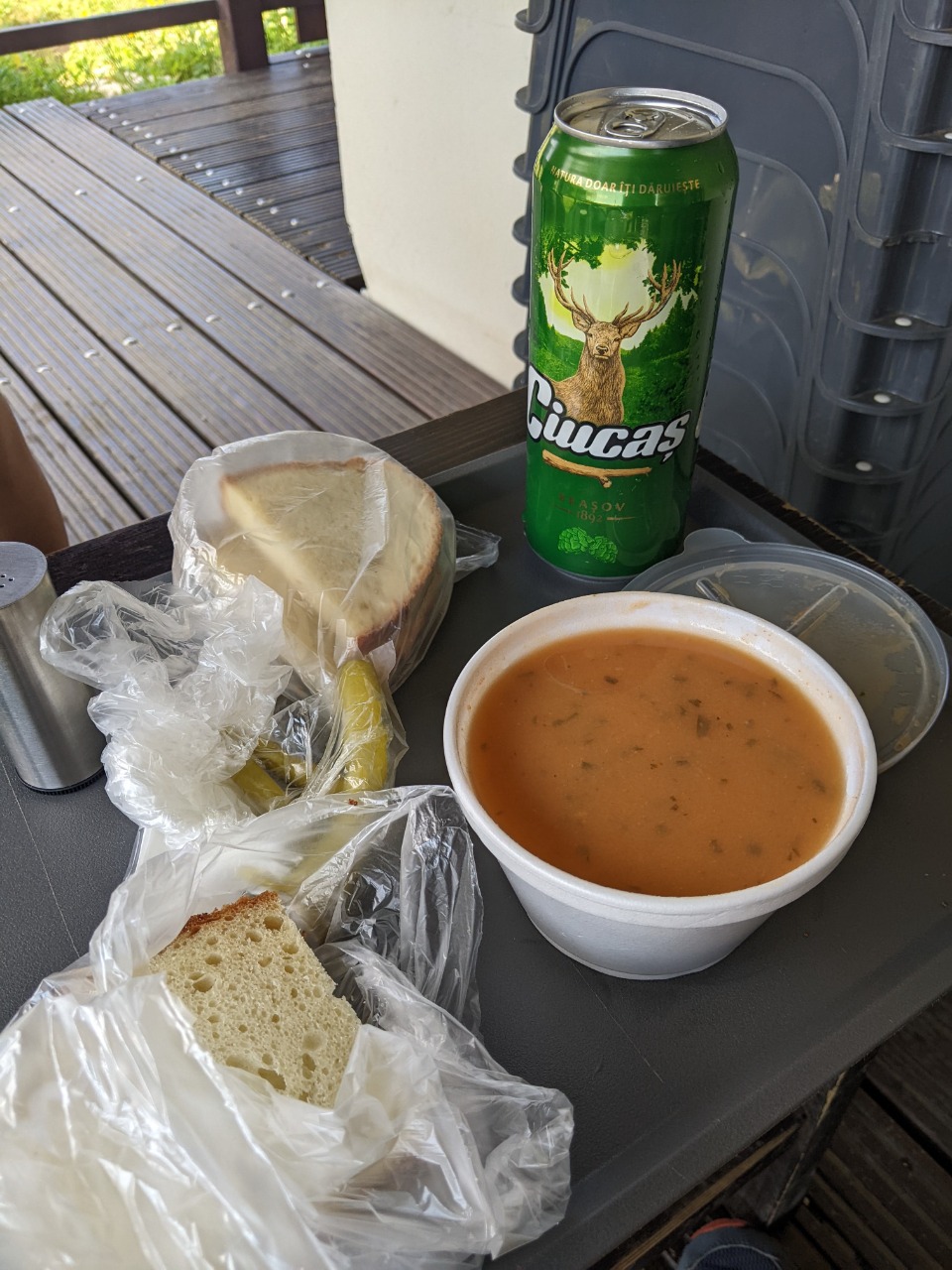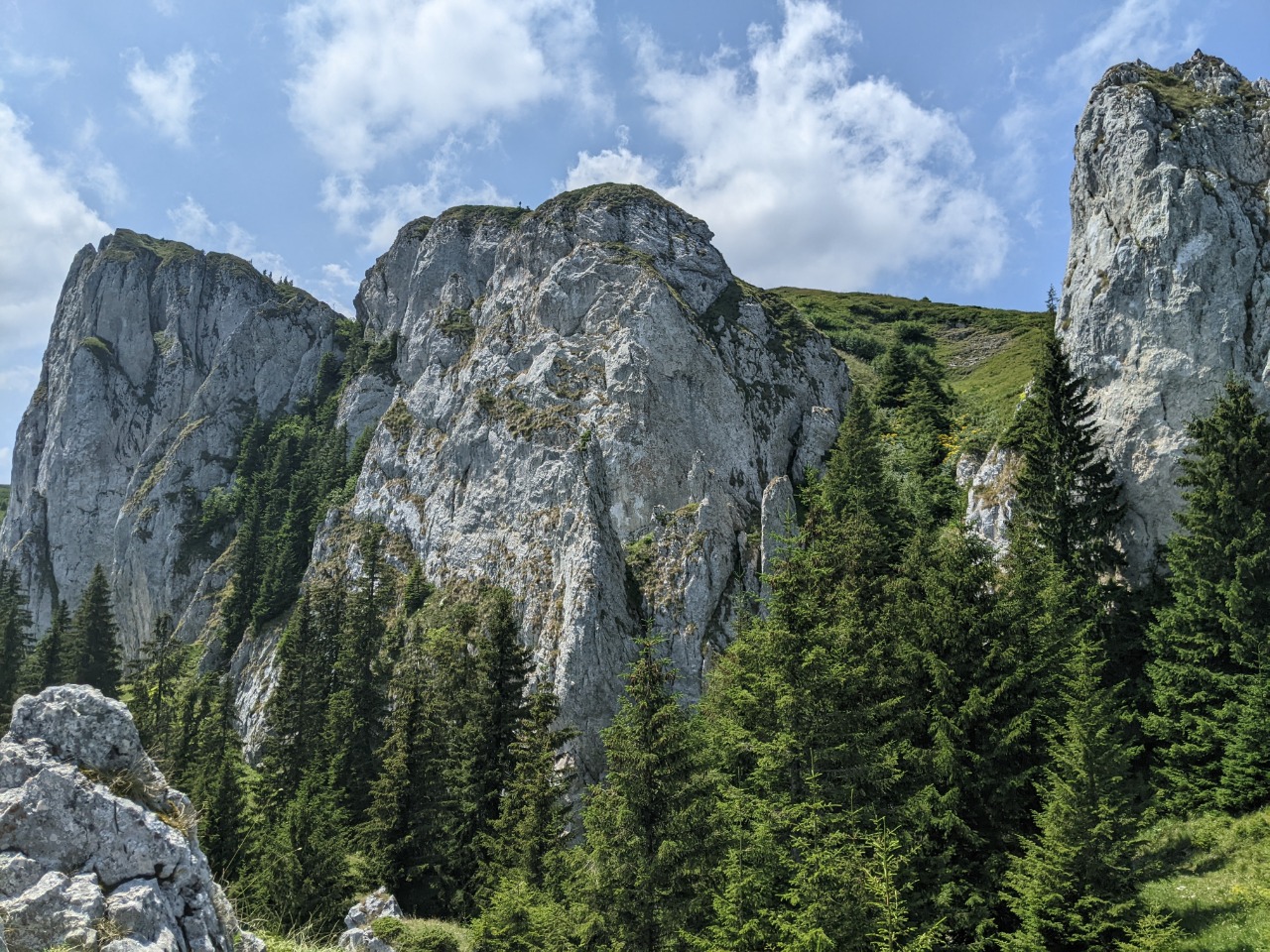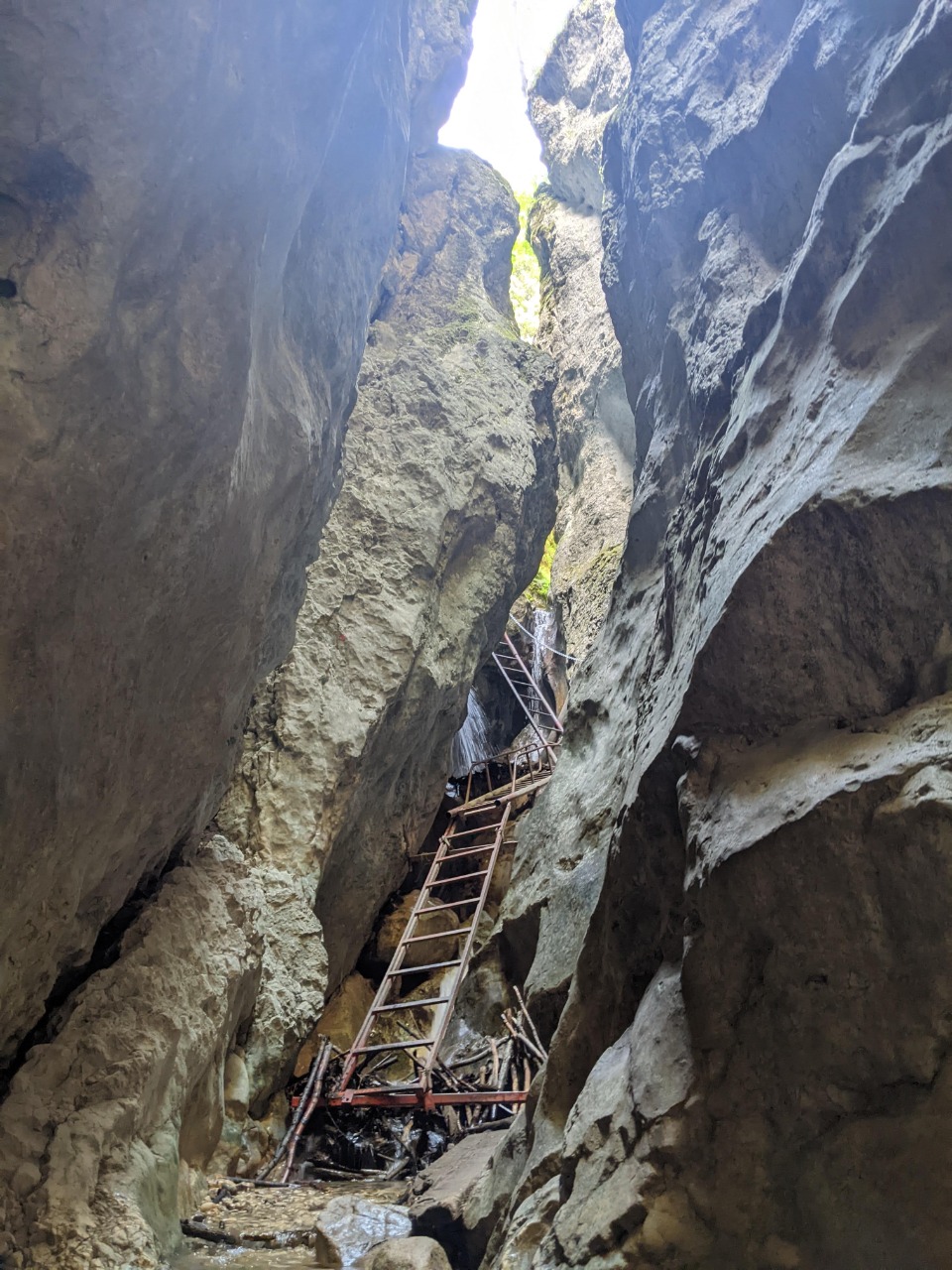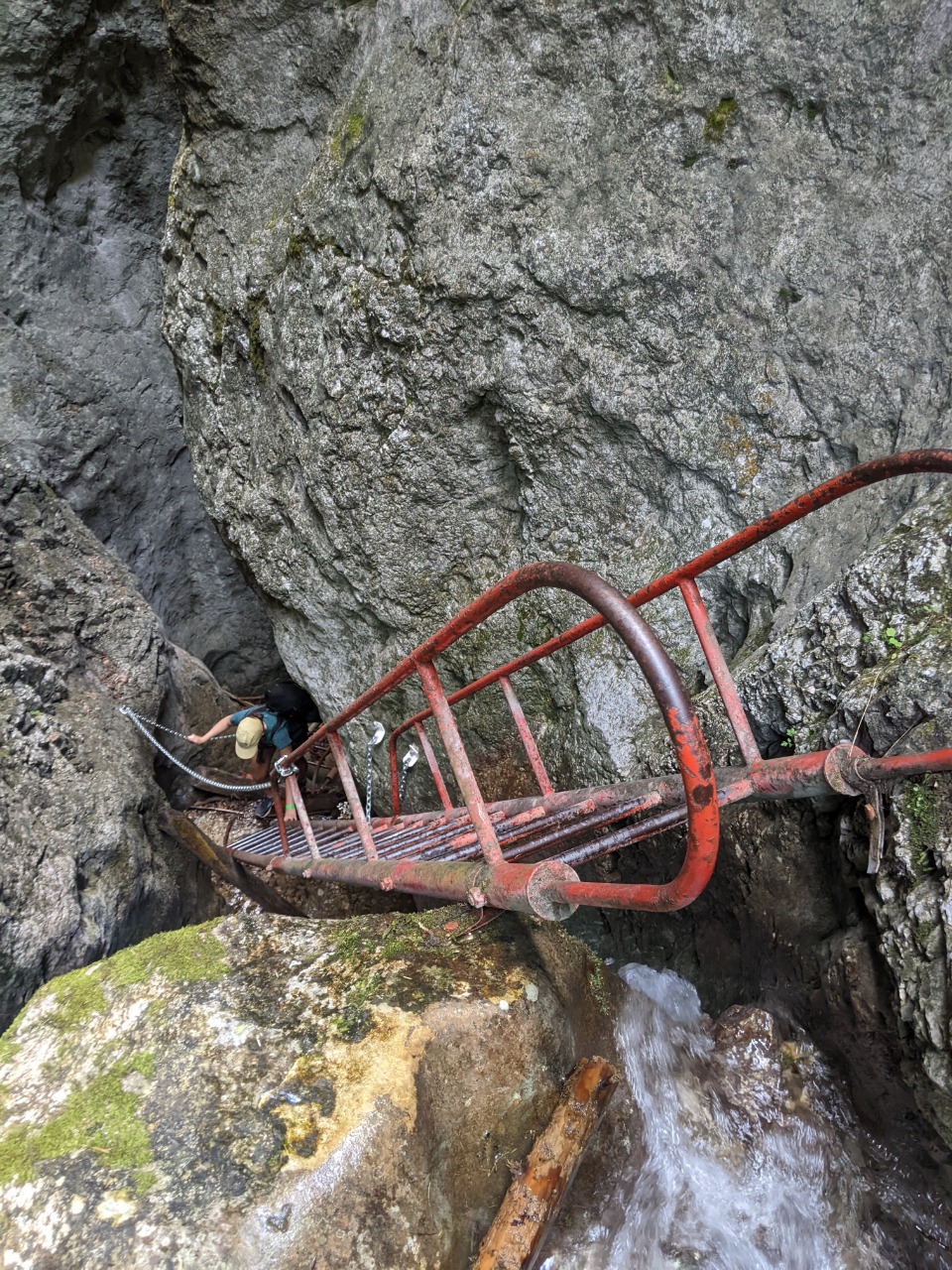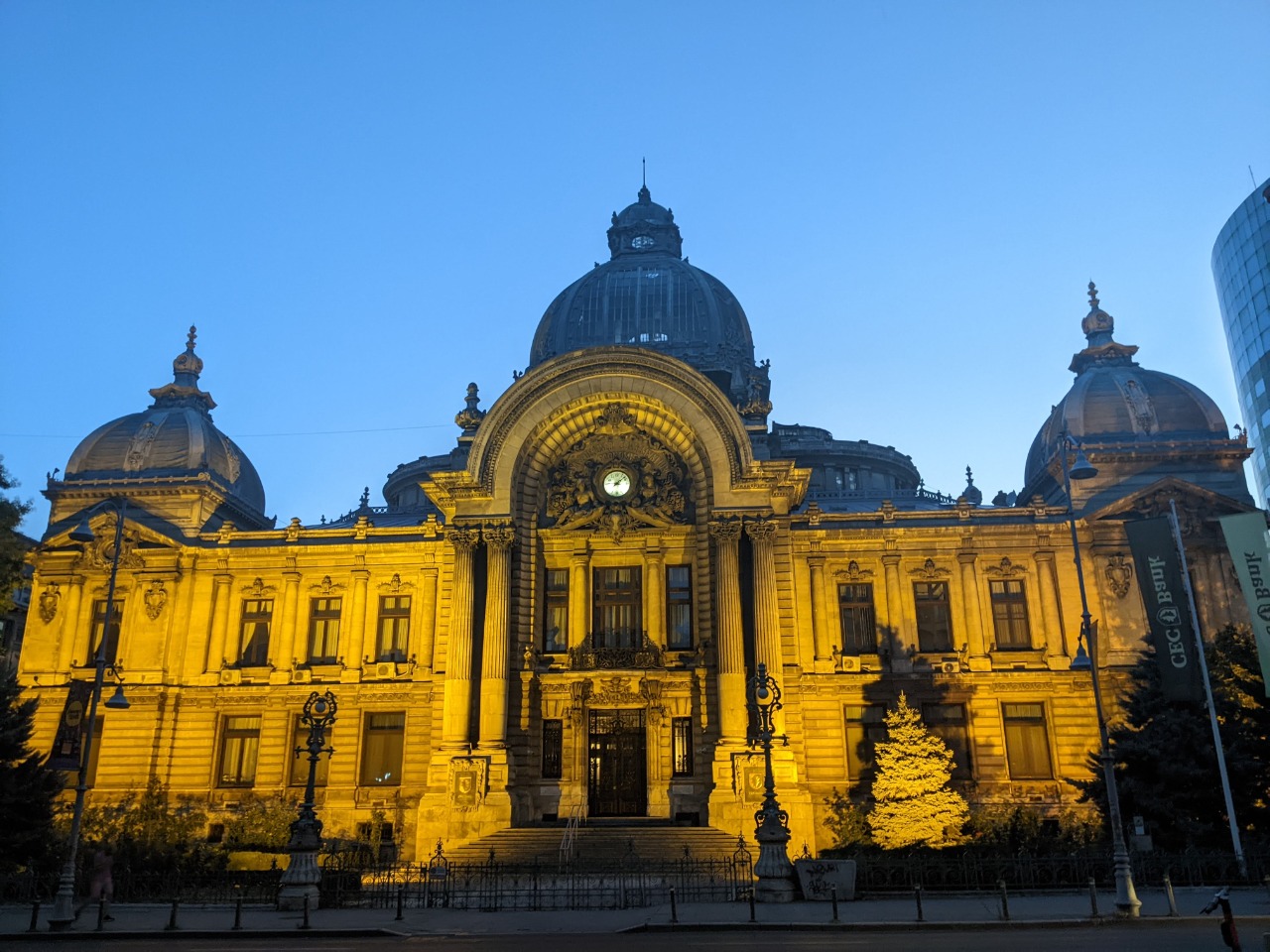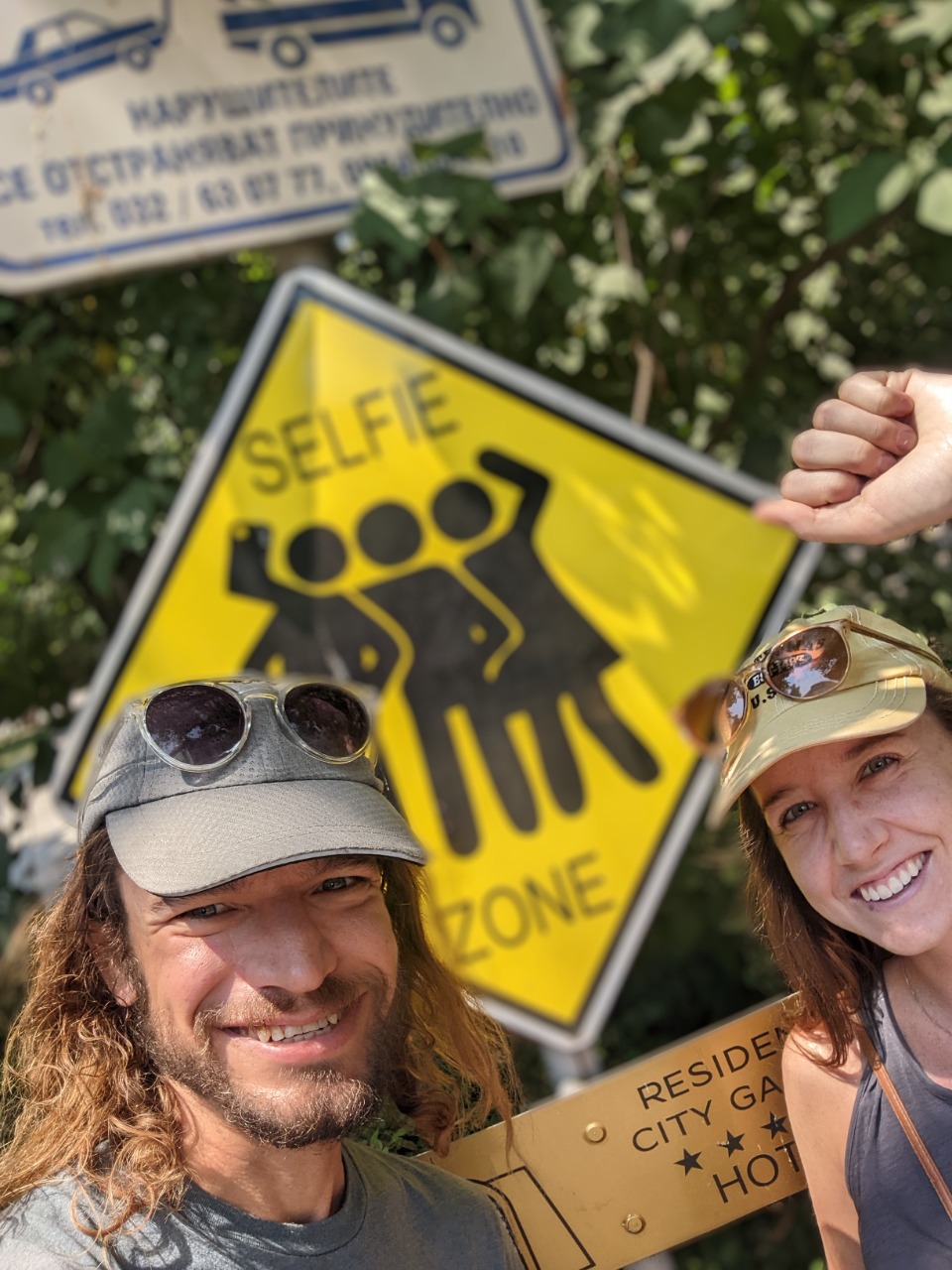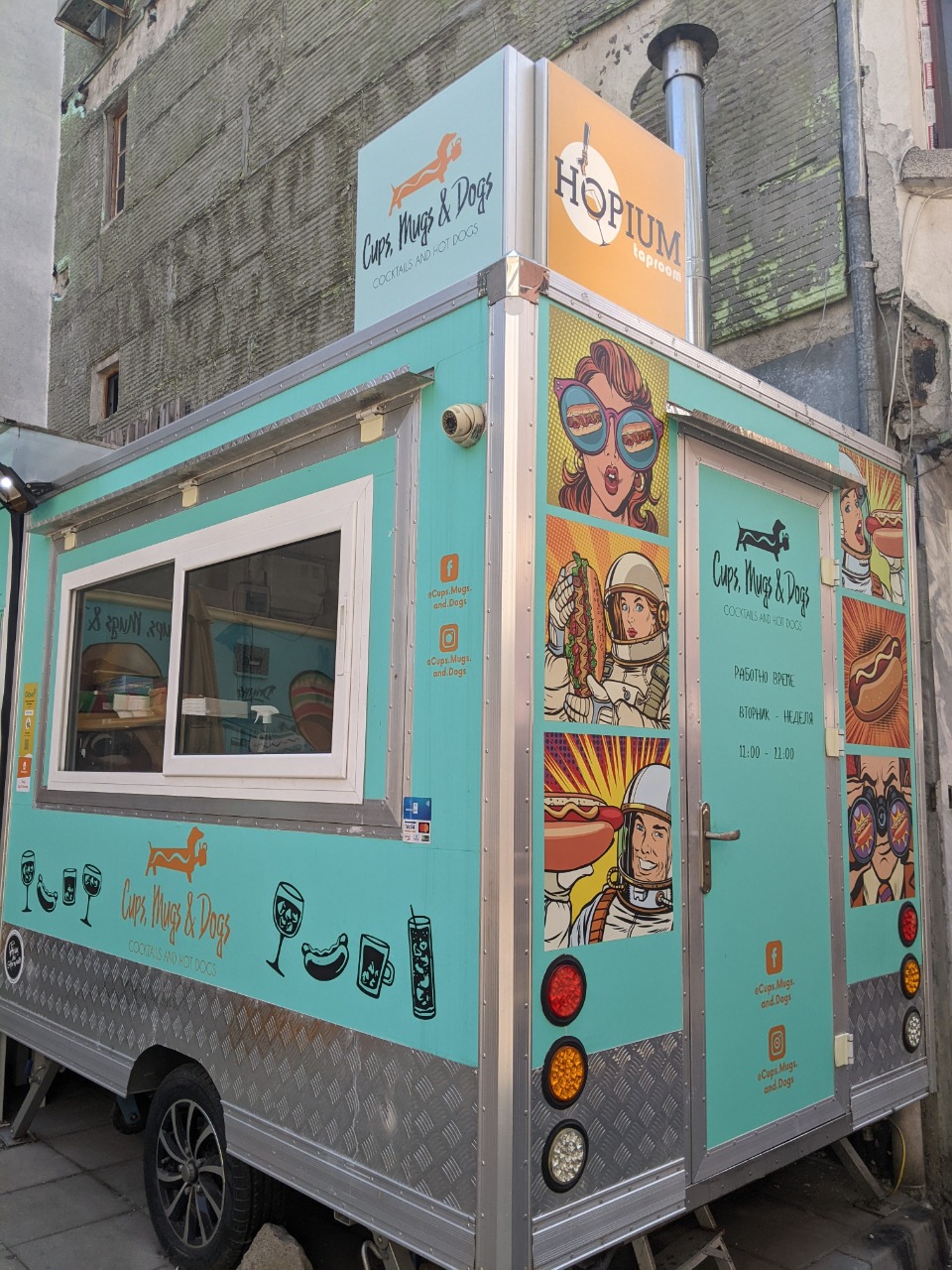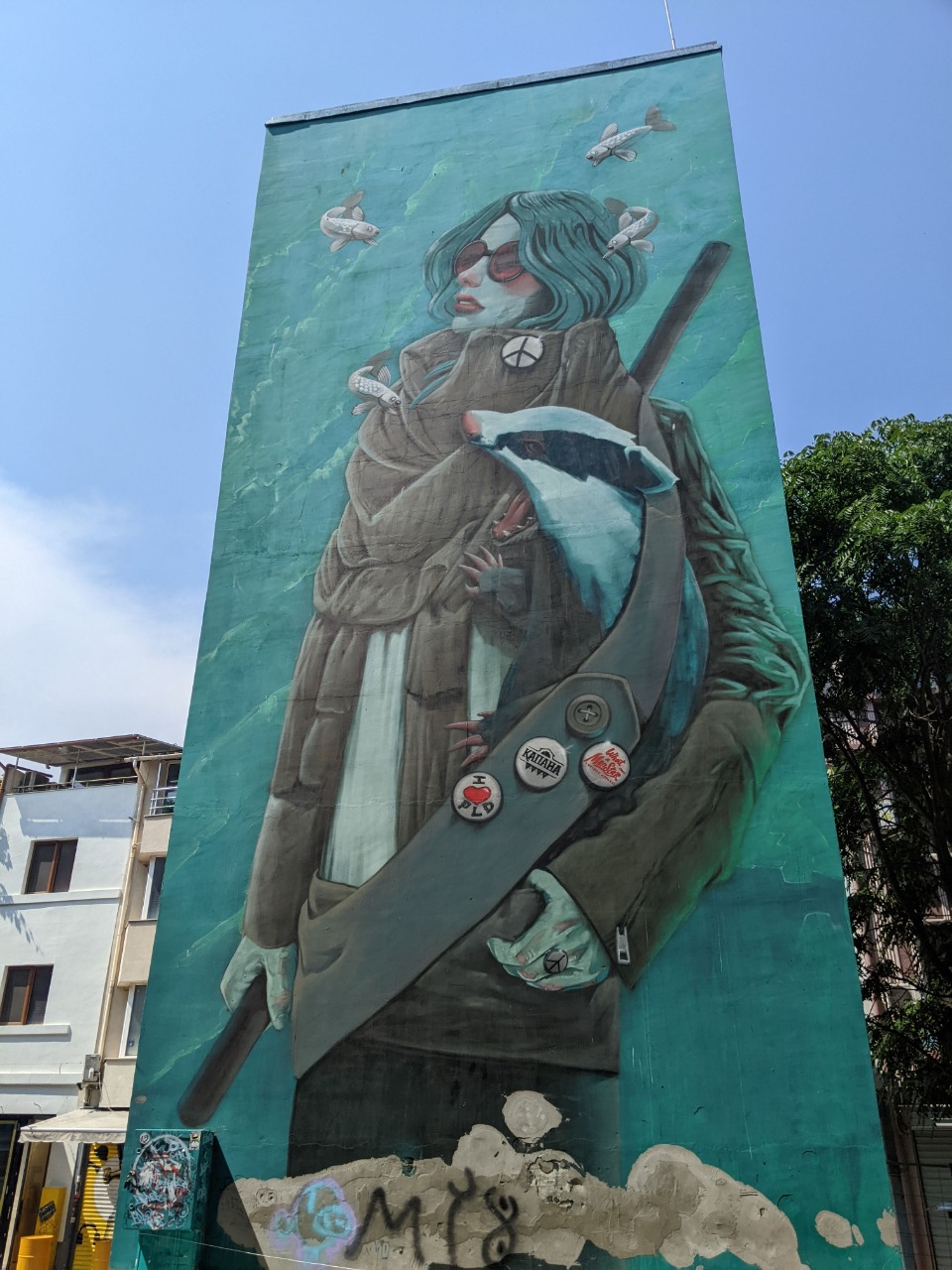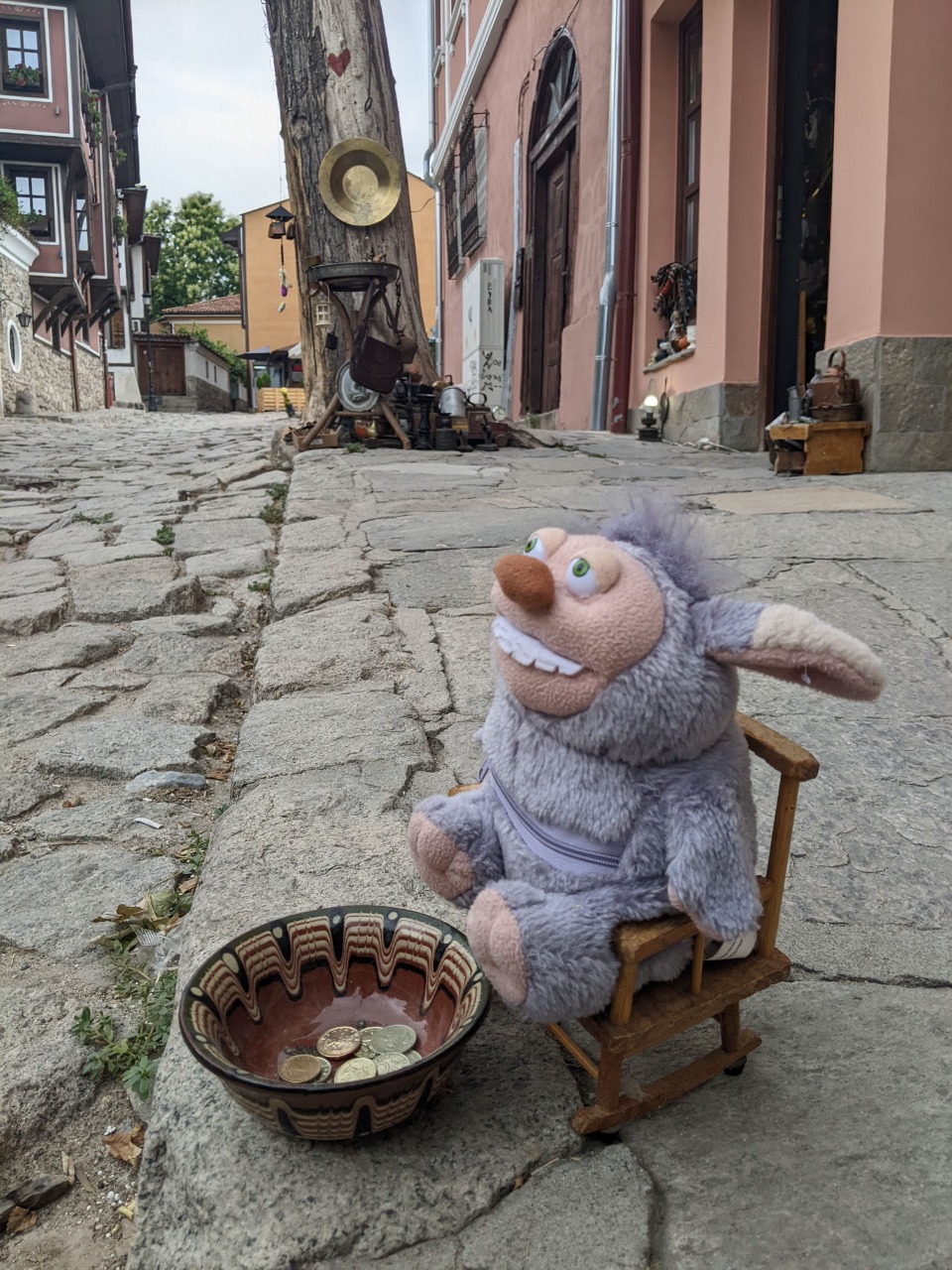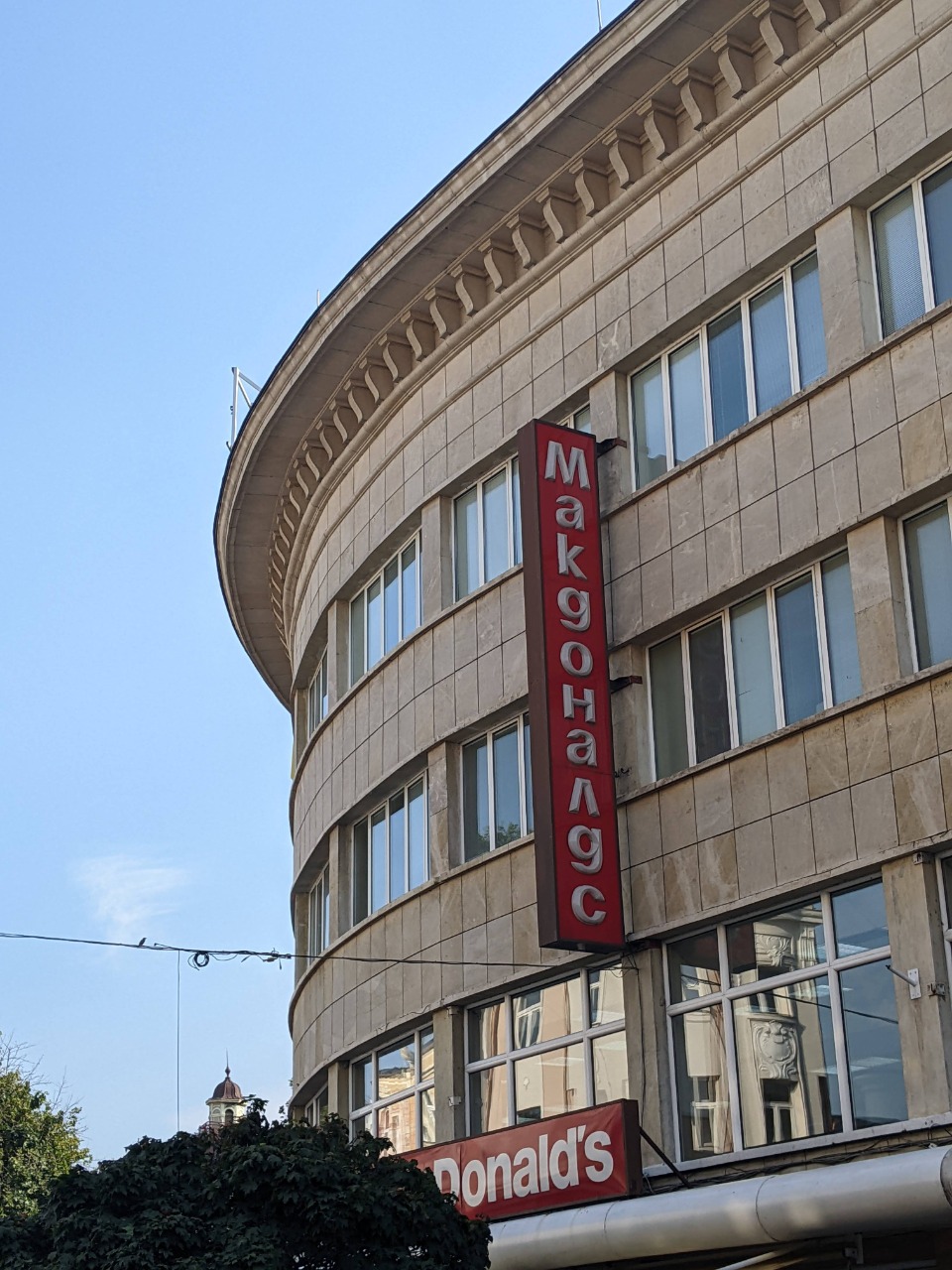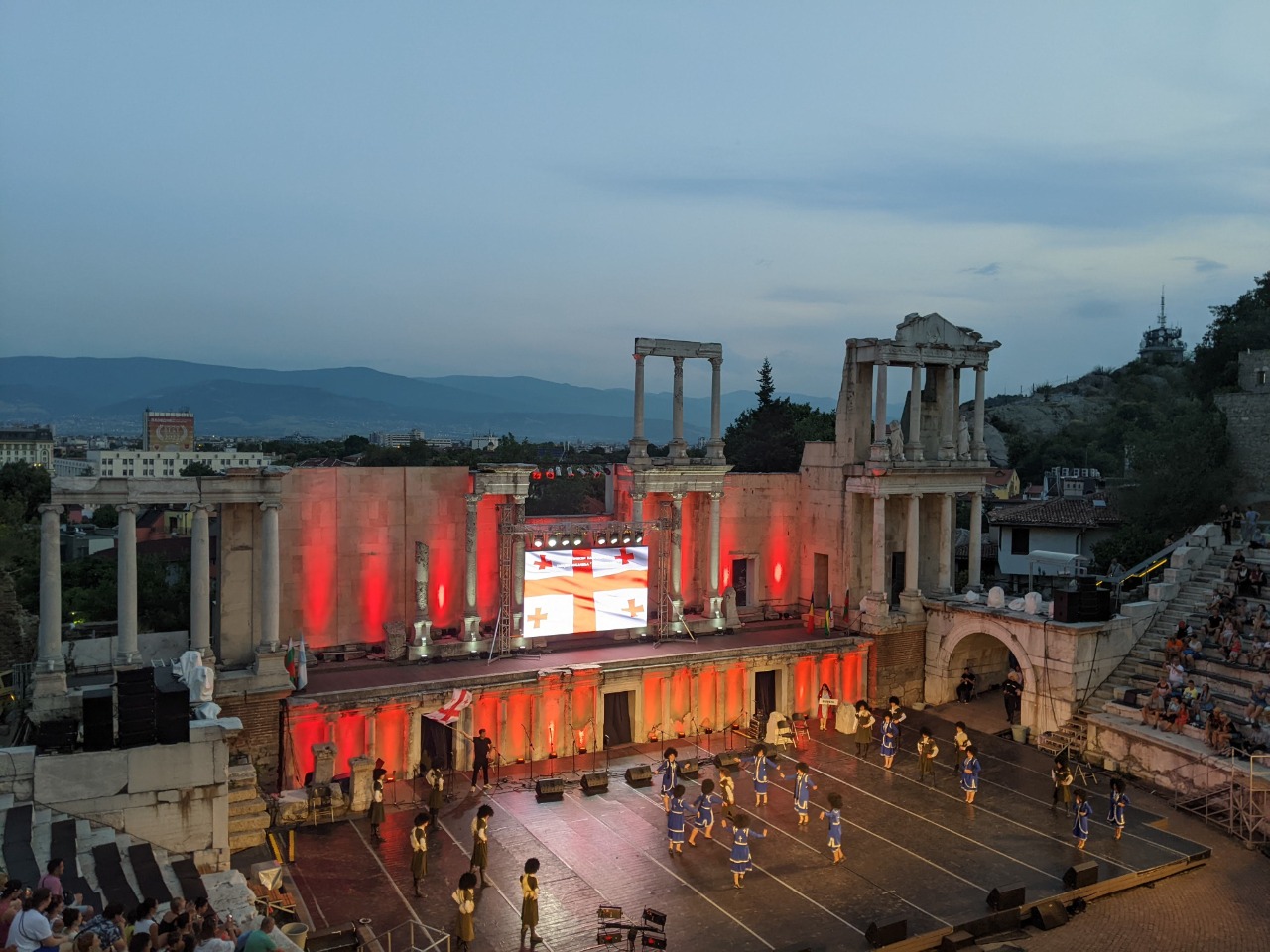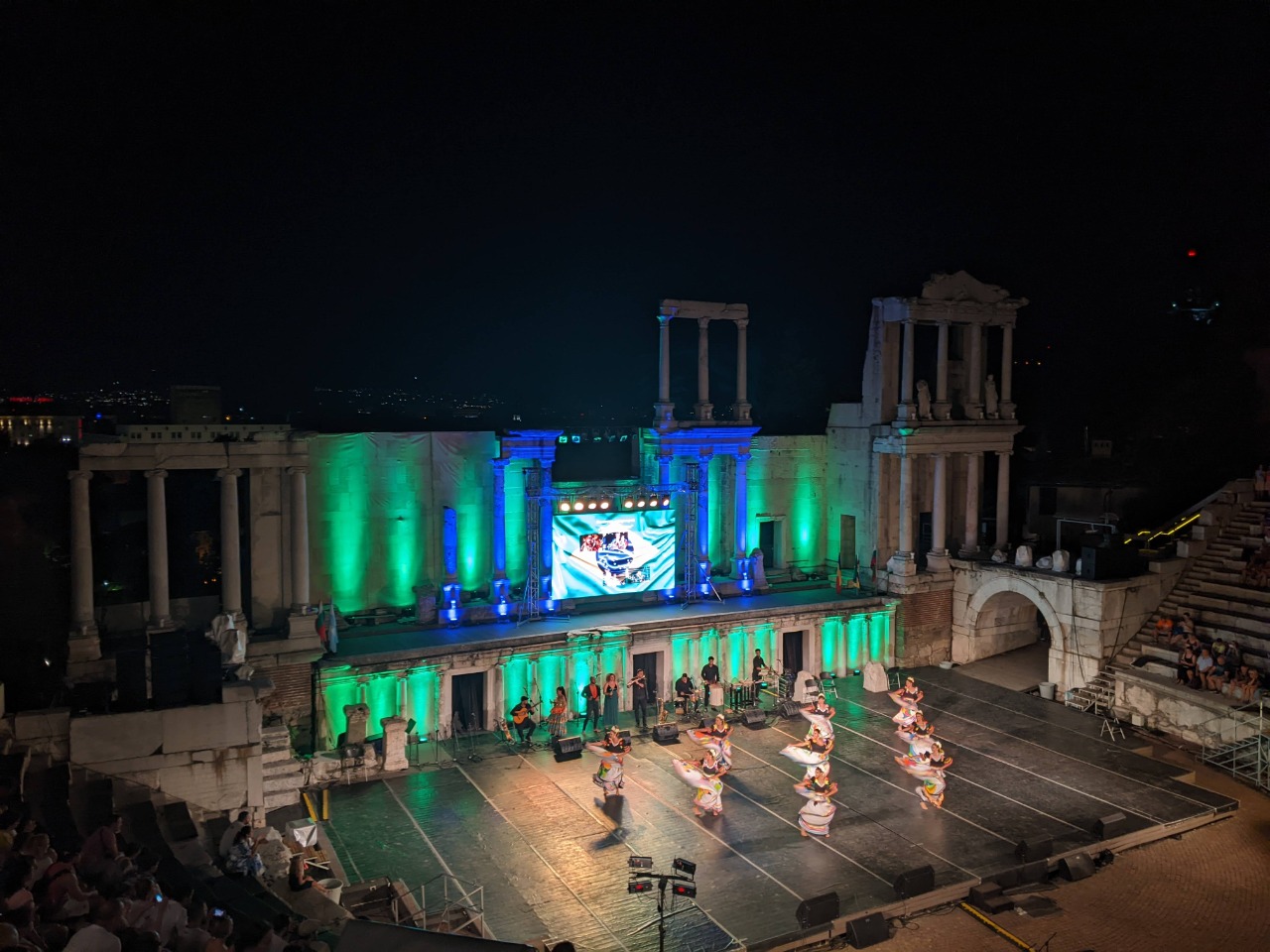 https://www.strava.com/activities/7548806427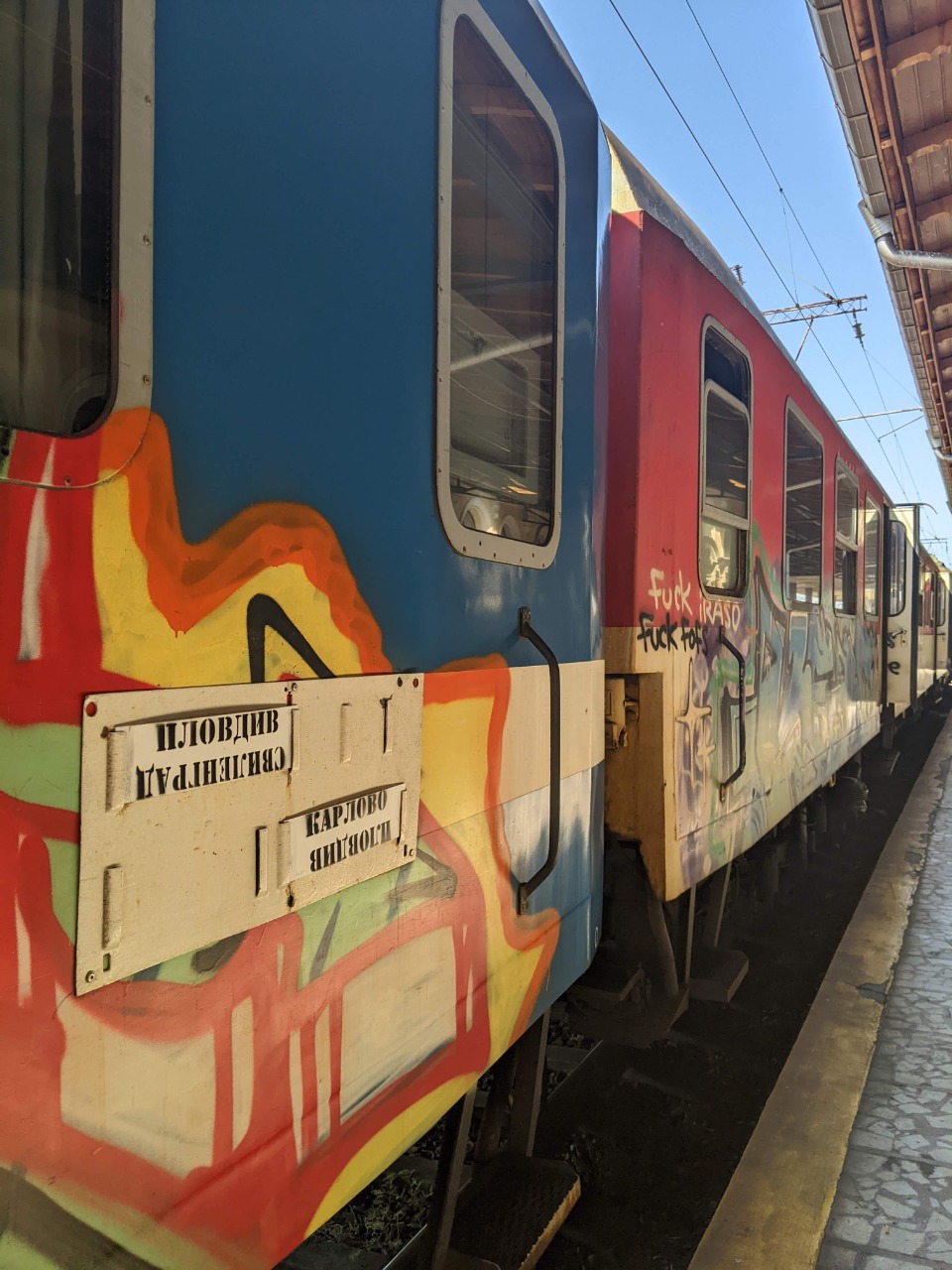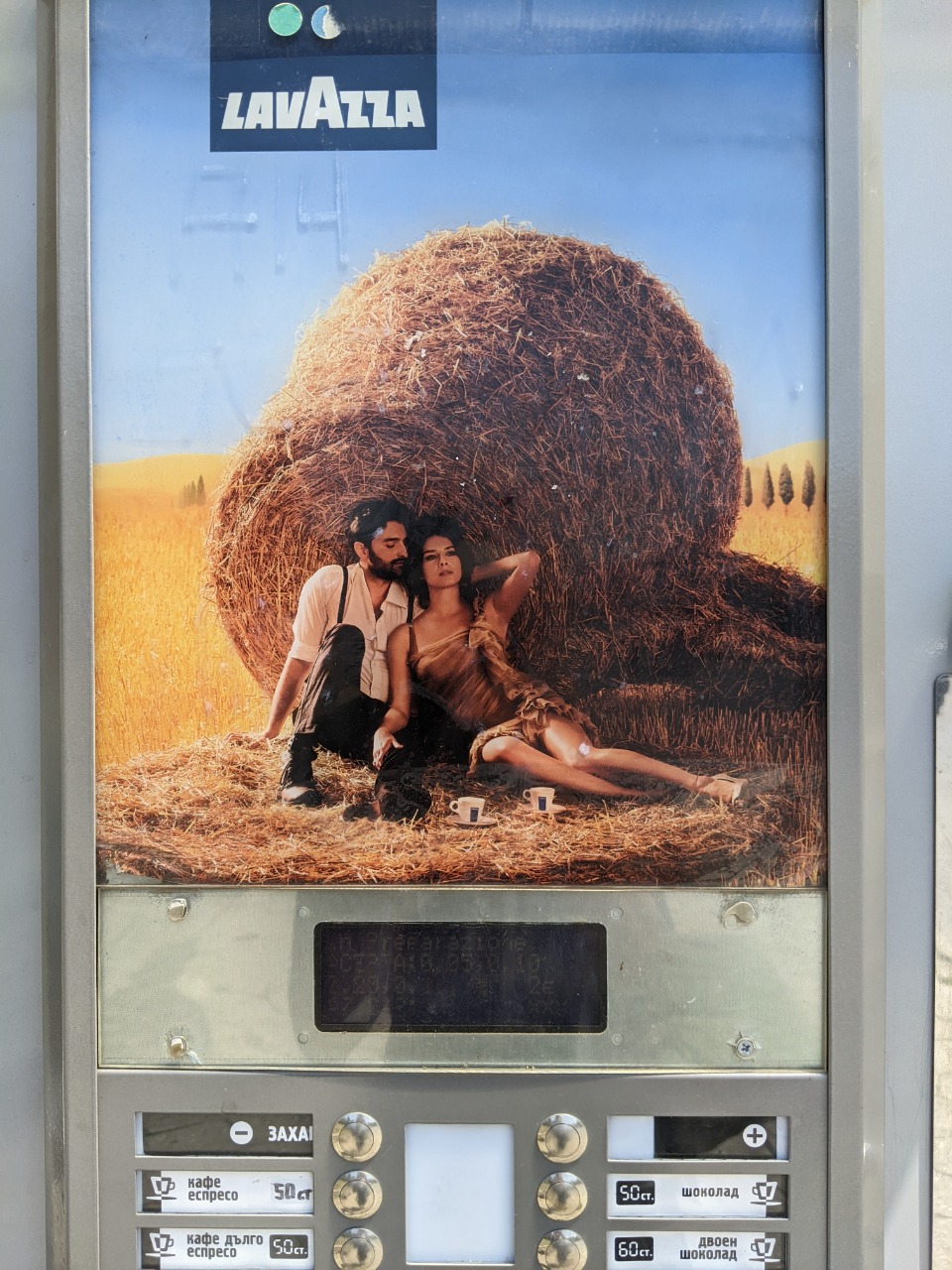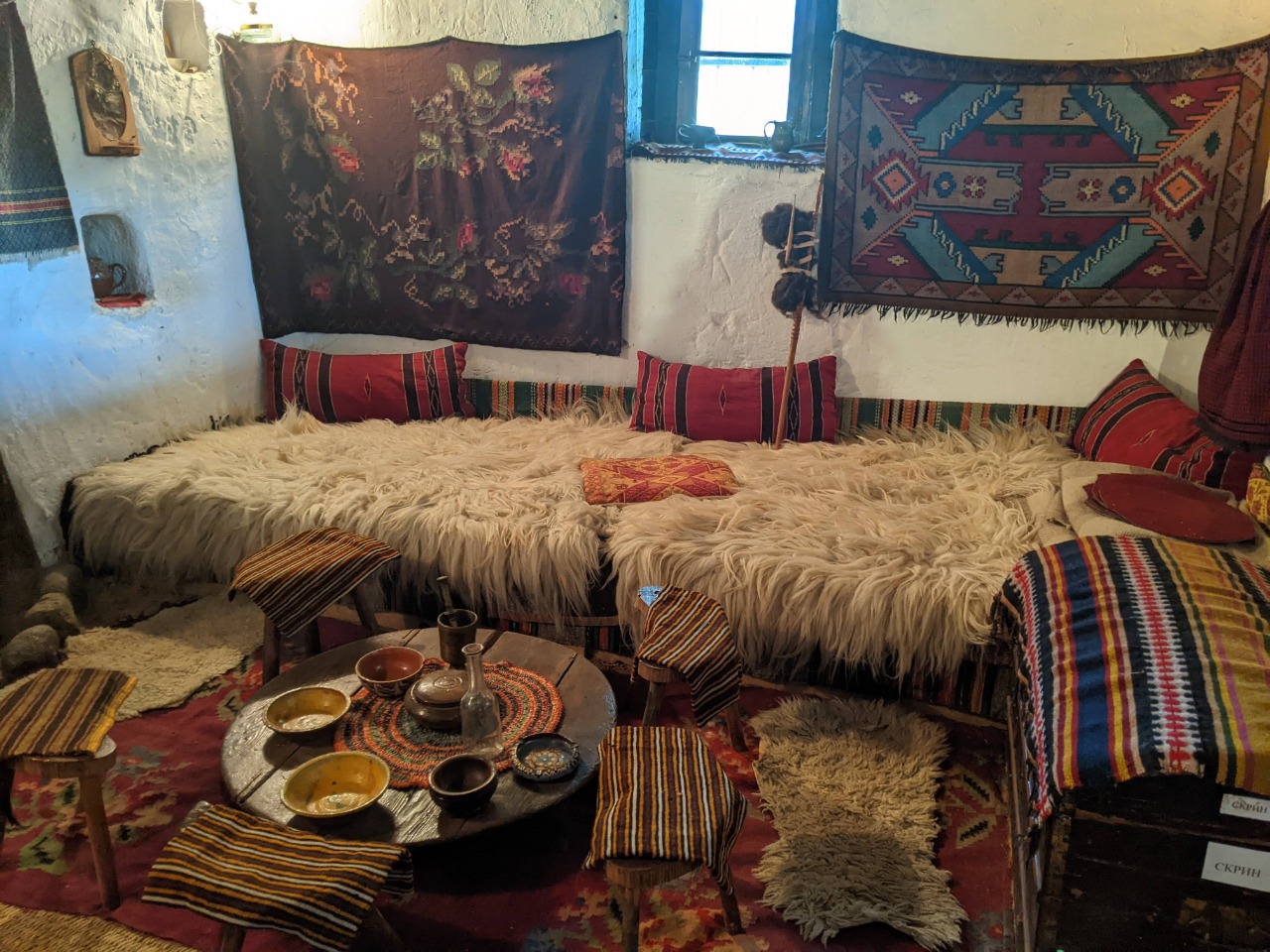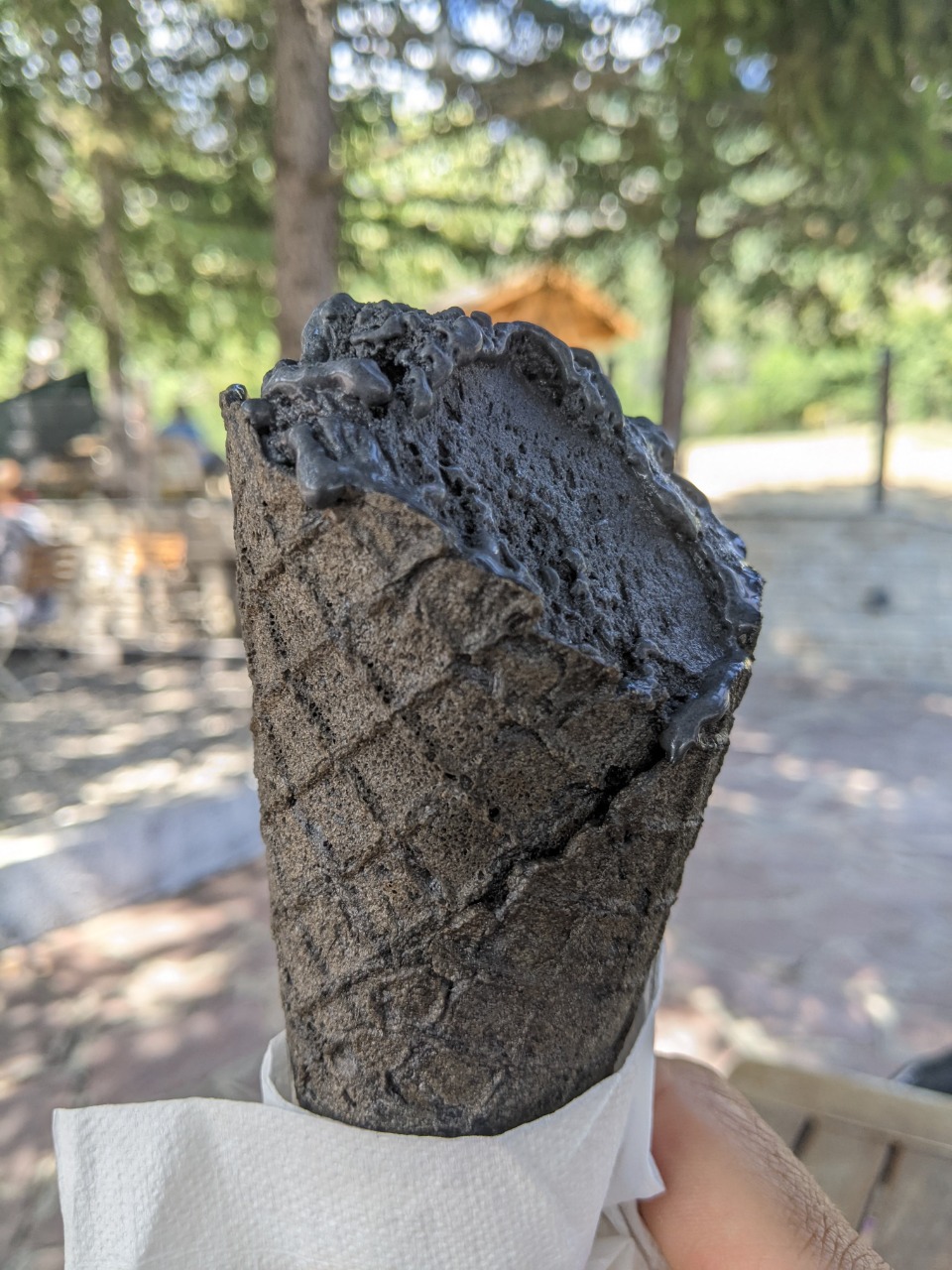 https://www.strava.com/activities/7554317917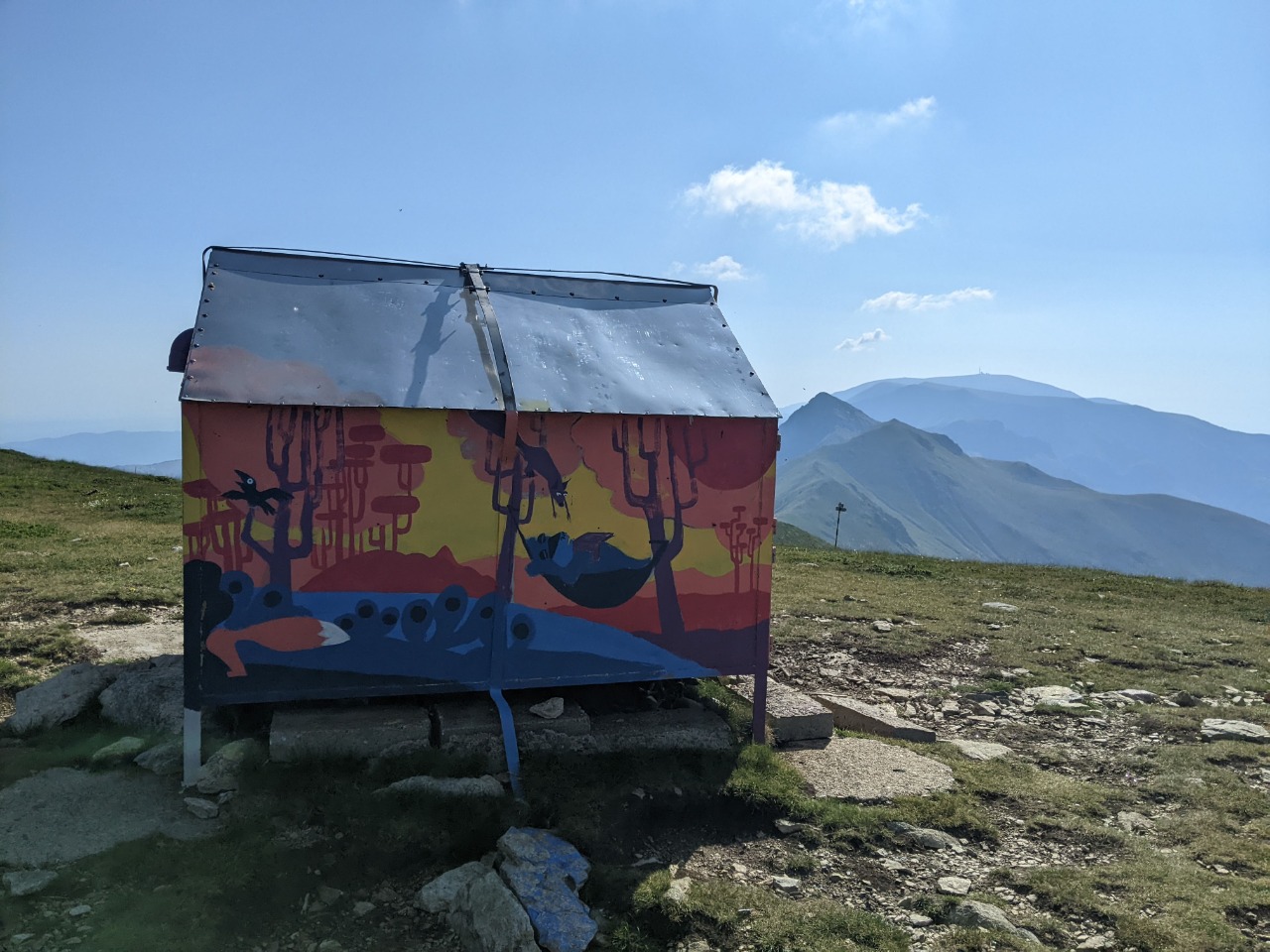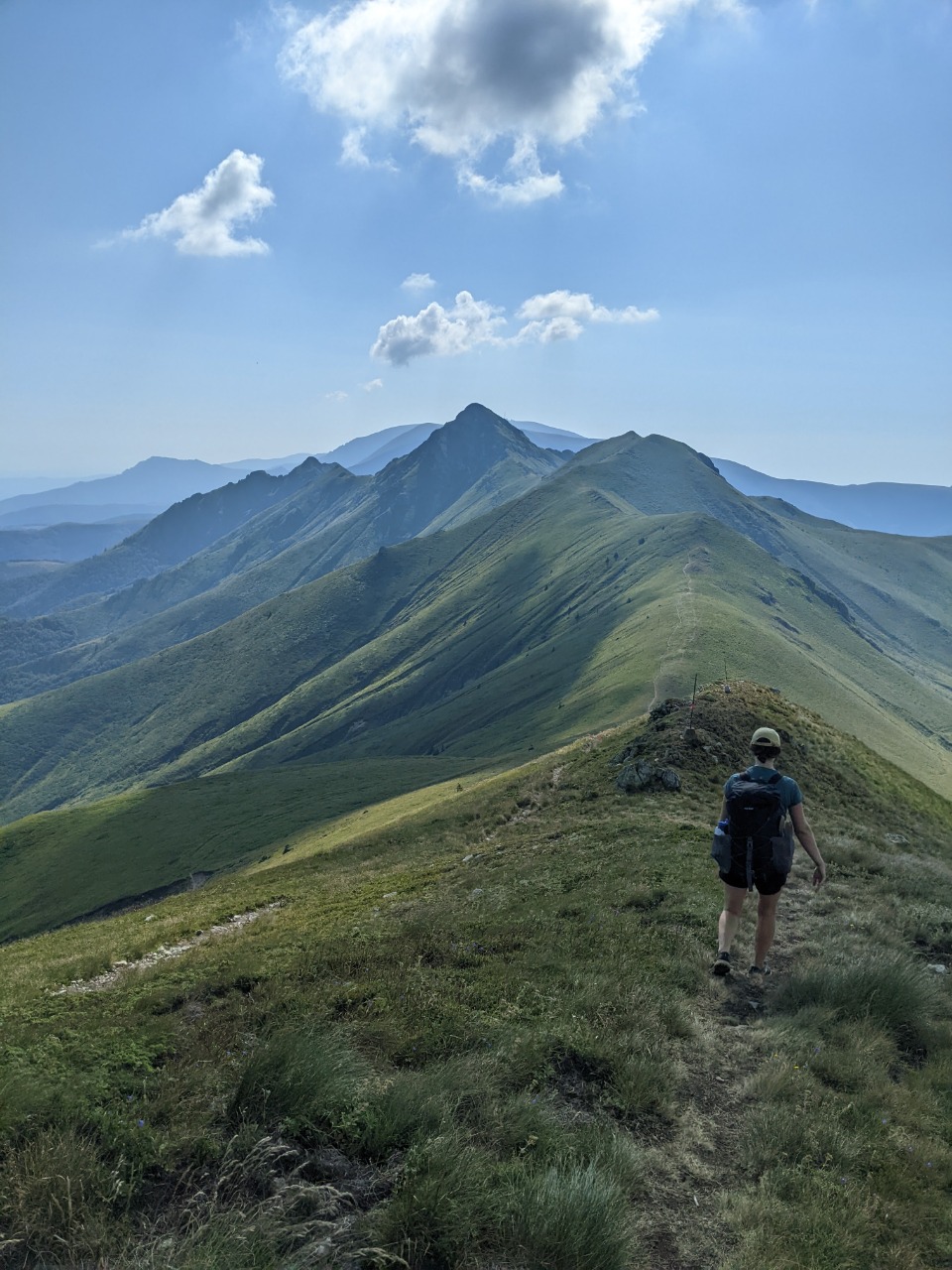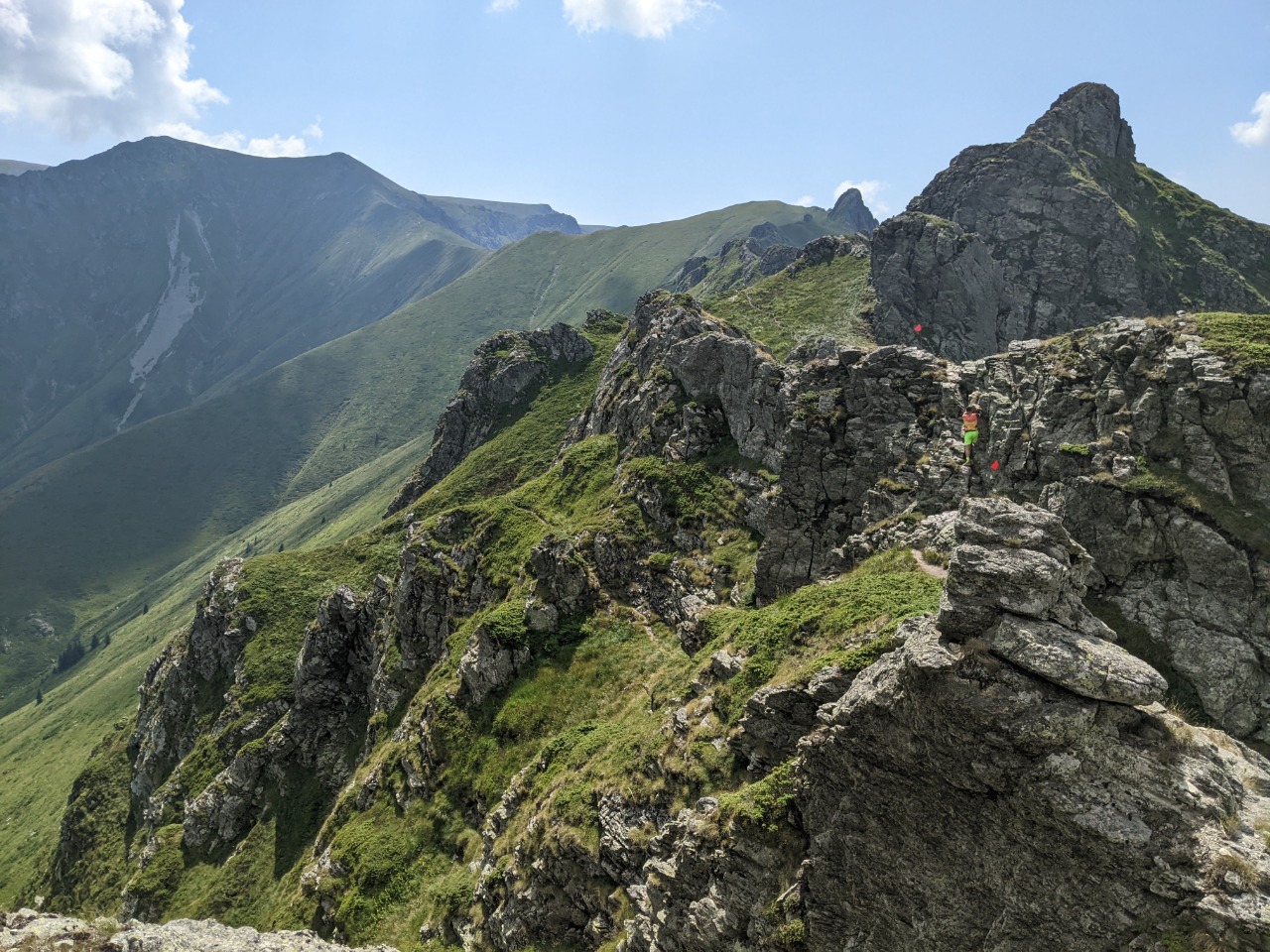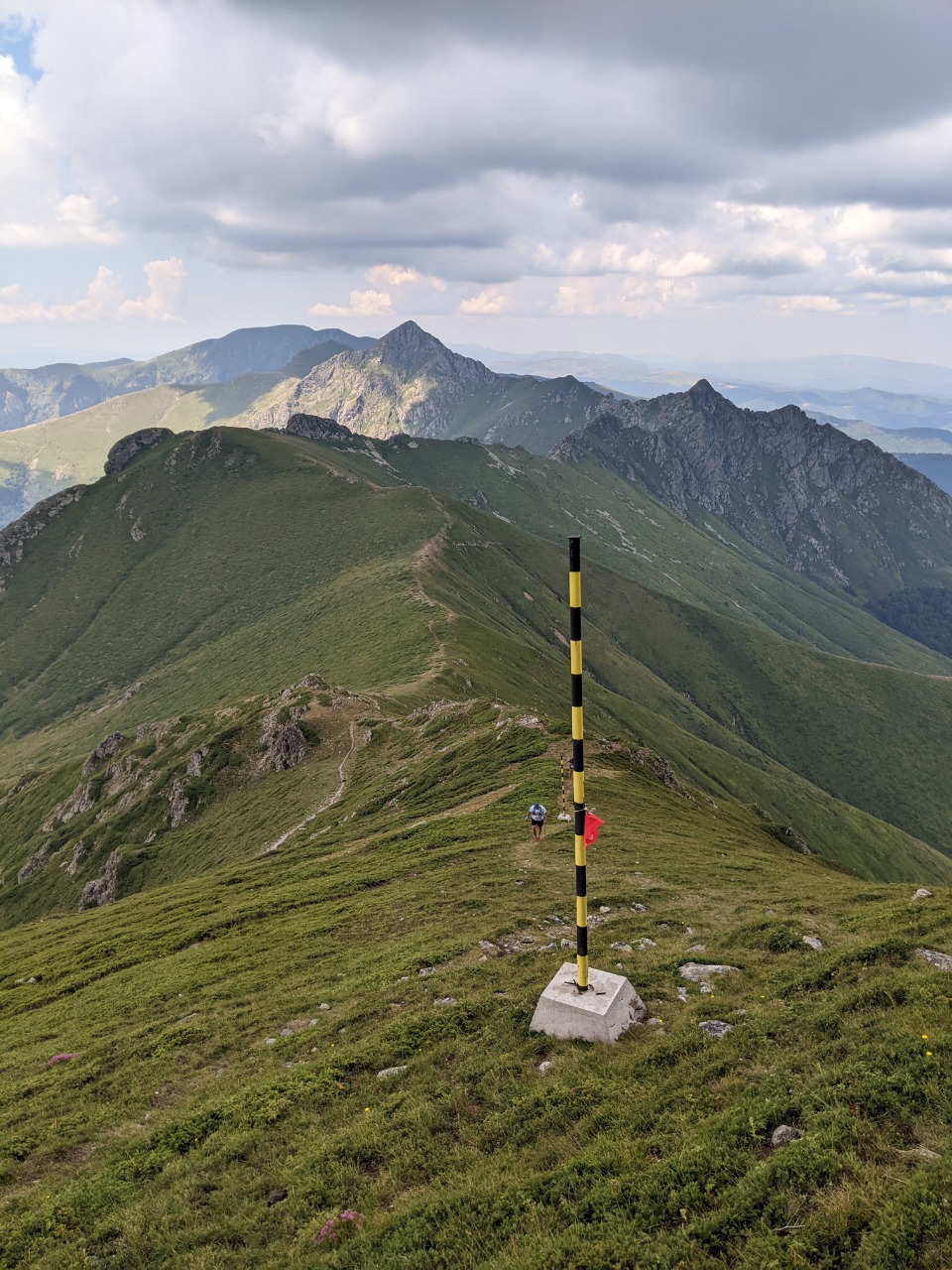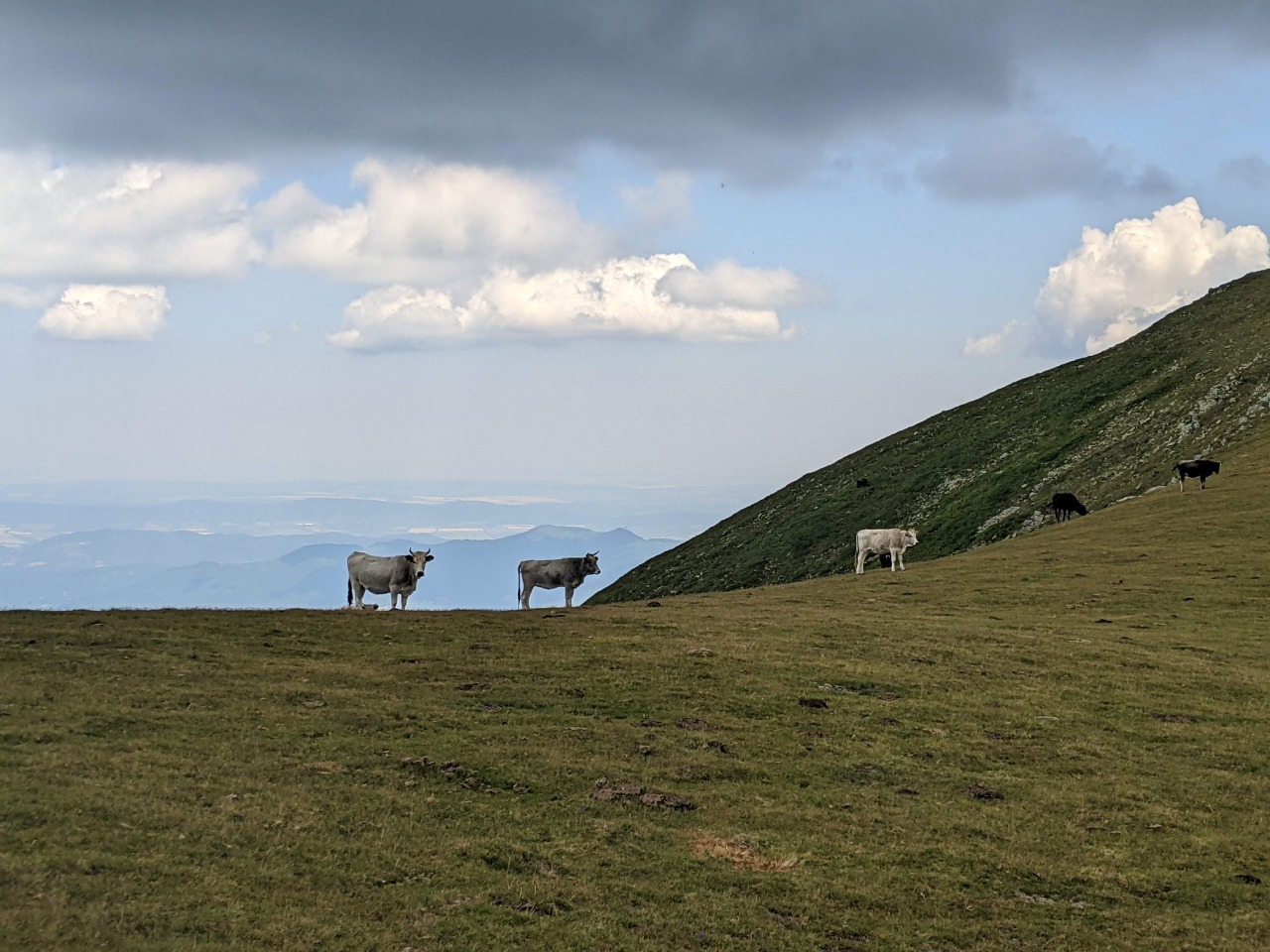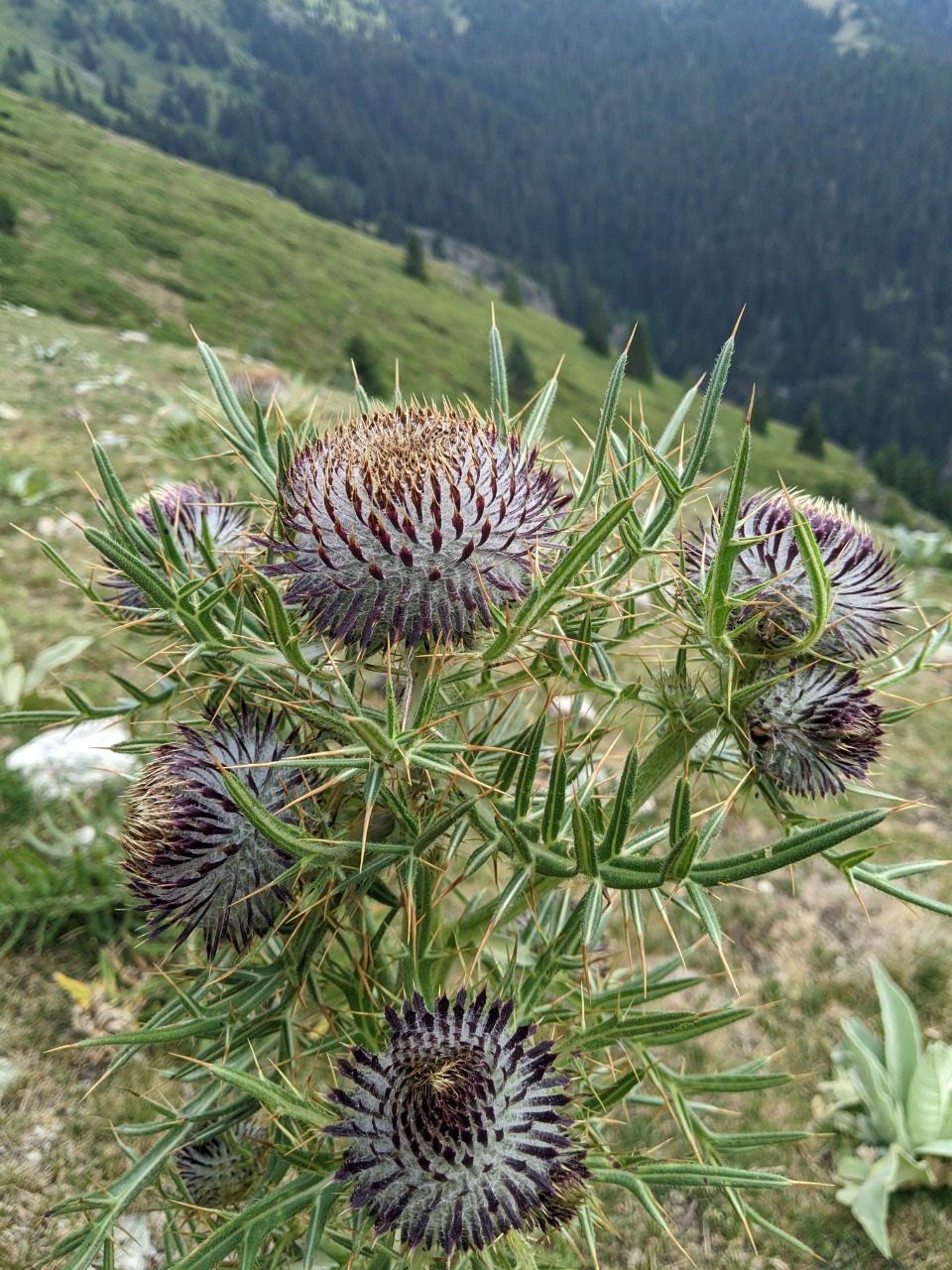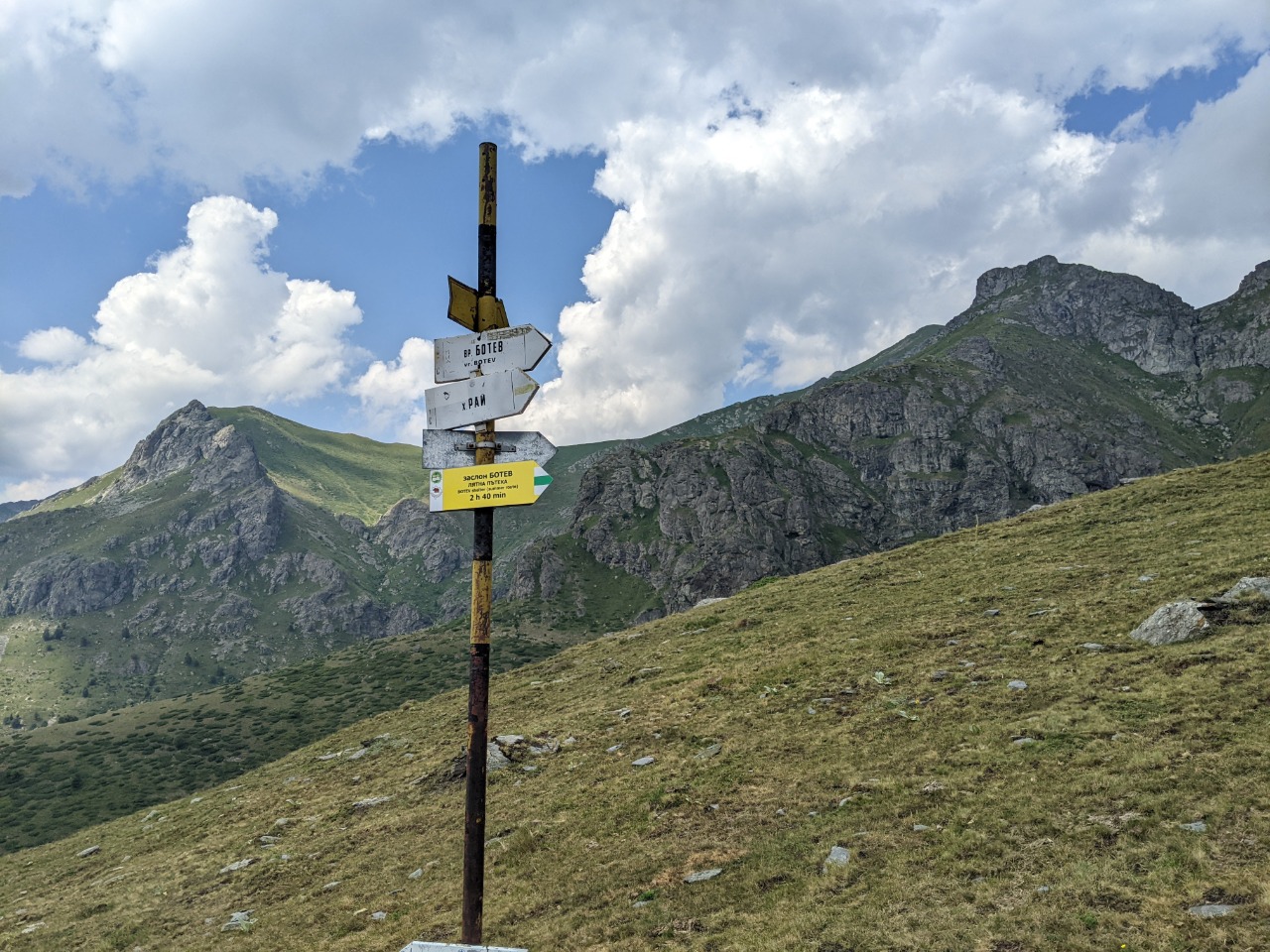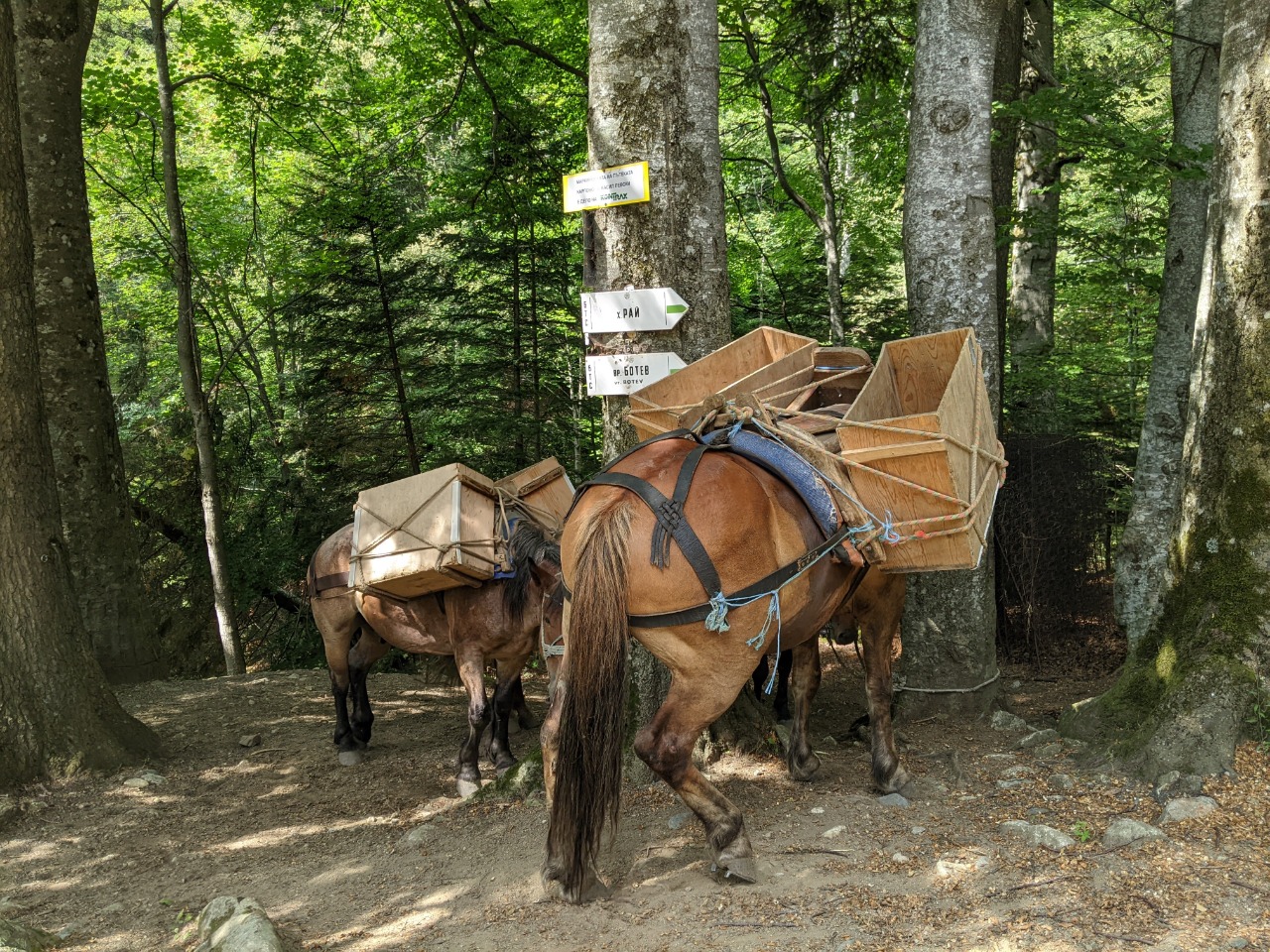 https://www.strava.com/activities/7556791403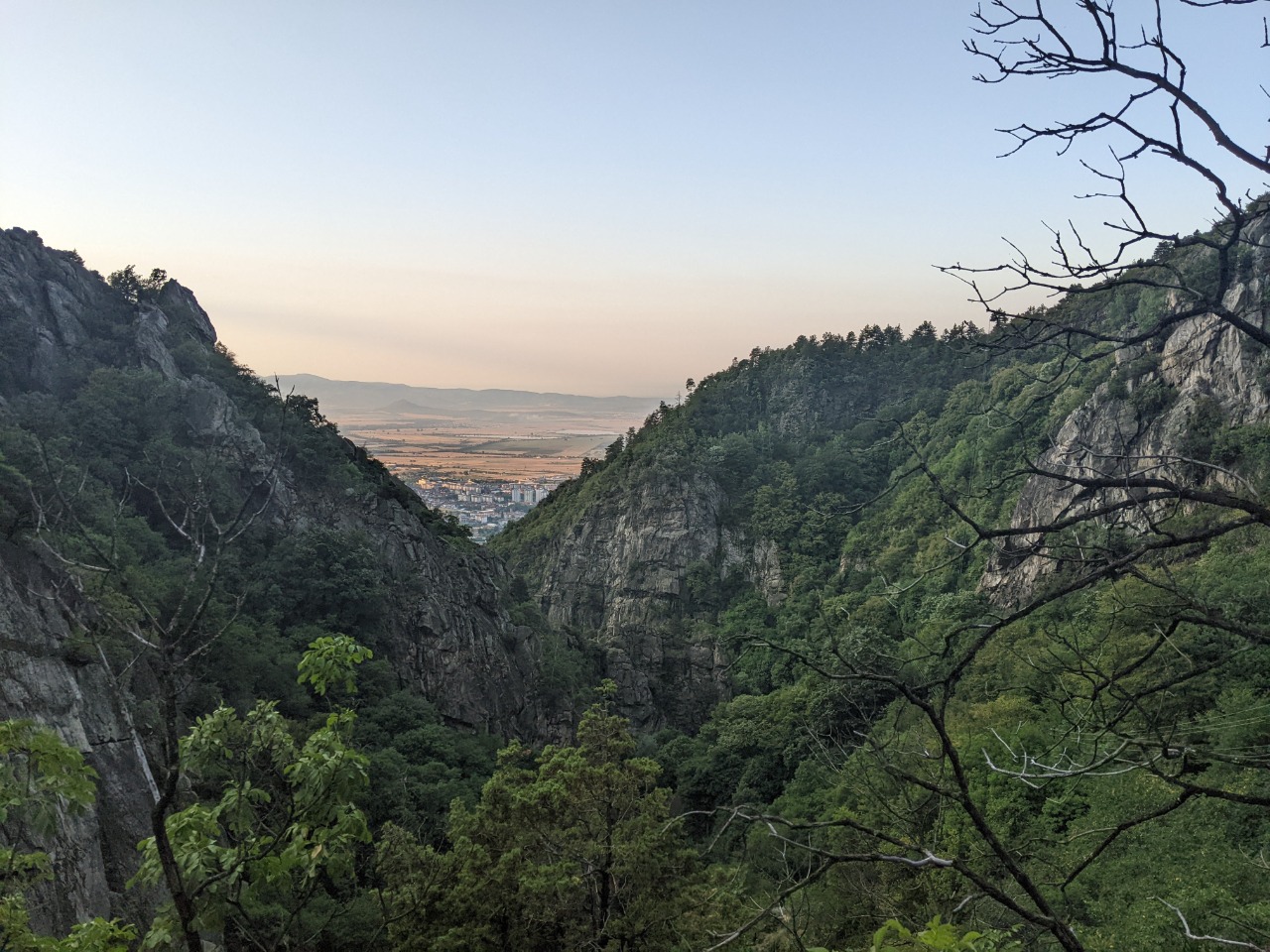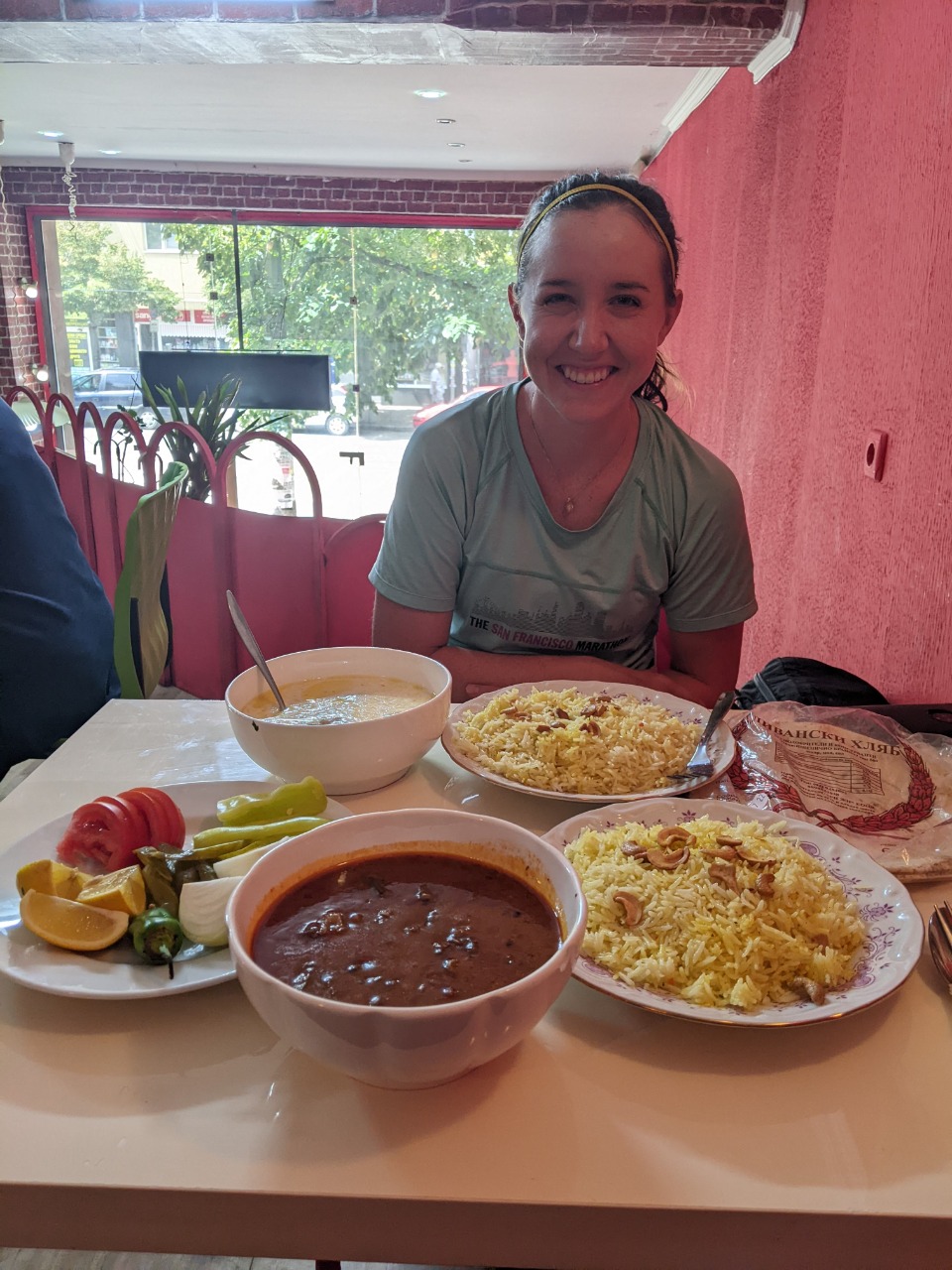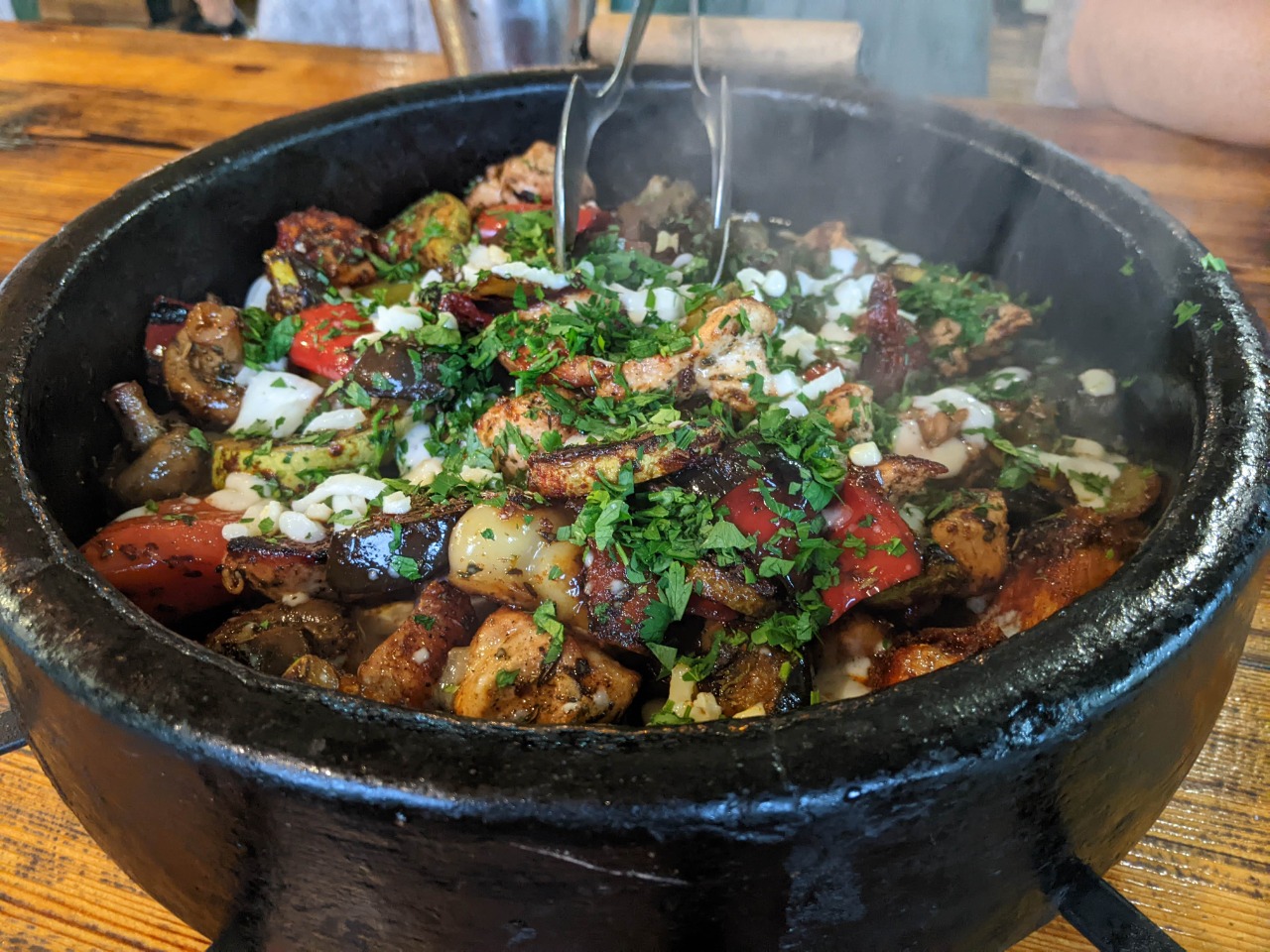 https://www.strava.com/activities/7564272746